NATURE AND AUTHENTICITY STILL TOP PRIORITY: EXCLUSIVE INTERVIEW WITH CAROLINA TREJOS, MARKETING DIRECTOR, COSTA RICAN TOURISM BOARD (ICT)
Tourism is considered to be one of Costa Rica's most important economic sectors, providing an income for many people, including local, sometimes isolated communities. Last year, the country welcomed 1.35 million international visitors, a growth of 33% over 2020.
In an exclusive interview with ITB News, Carolina Trejos, marketing director, Costa Rica Tourism Board (ICT) explains how priority is given to highlighting the destination's authenticity and nature.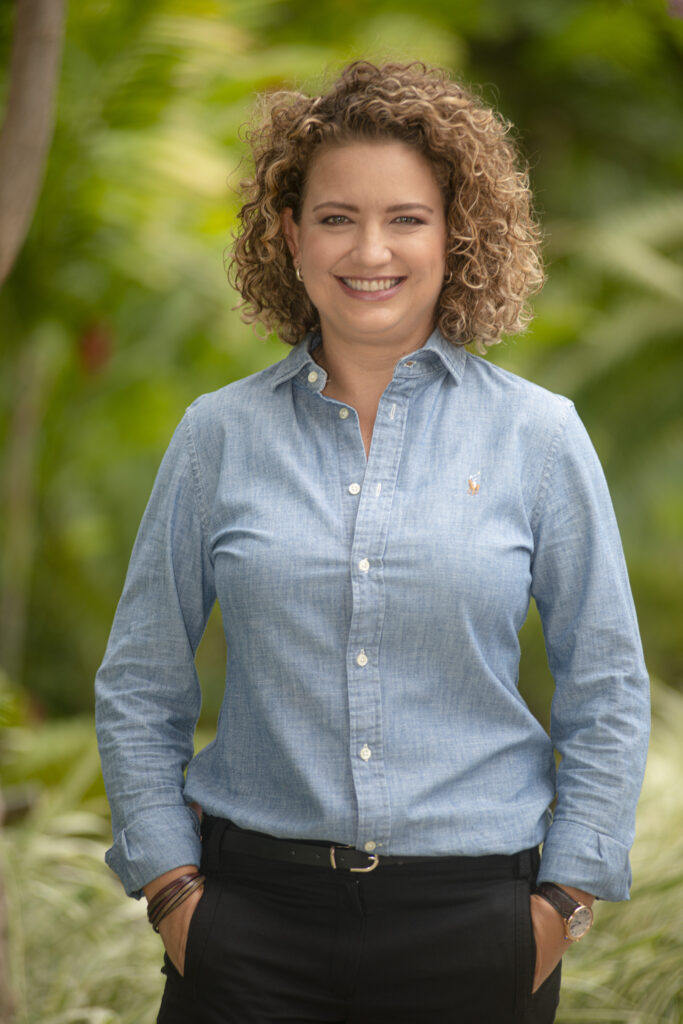 How would you evaluate Costa Rica's tourism performance in 2021?
We are pleased with the results we achieved in 2021. We were among the first in Latin America to reopen our country to international travellers. We then managed to grow our total arrivals by 35% last year, and have even achieved 50% of the figure of 2019 by the end of the year. This is very encouraging.
What were the first measures taken to attract foreign travellers?
The most important action was to reinstate air connectivity to the world and this was completed in August 2020. Major airlines now not only fly to Costa Rica from the USA but also from Europe. Once again, we're welcoming flights from Air France, British Airways, Edelweiss, Iberia, KLM and Lufthansa – which was the first European carrier to reinstate flights to San Jose in September 2020. We have recuperated most of our connections, although flight frequencies are not the same as before the pandemic. We have also been working hard to provide reliable health protocols and measures. This has helped keep our health system working efficiently during the pandemic for both Costa-Ricans and visitors.
How much of Costa Rica's tourism relies on European travellers?
We used to have over 500,000 tourists from Europe before the crisis, representing 16% of our total arrivals. Last year, we recorded a total of 230,000 travellers from Europe with the largest markets being Spain, Germany and France. Europe's market share in total arrivals was then slightly up to 17%.
Why is Costa Rica's government pushing so much for a revival in tourism?
Our government is conscious that tourism is one of the most important drivers of our local economy. It not only generates revenues for the government but also for local communities. Tourism dollars are spread across Costa Rican society, even reaching isolated communities which are the most vulnerable in our country.
What is your strategy to attract international travellers?
We always emphasise Costa Rica as a land of large spaces with an abundance of nature. This is a slogan that gets right to the heart of travellers who want to escape urban promiscuity and want to reconnect with nature and themselves. Costa Rica – with its very diverse natural spaces – is exactly what many travellers are looking for right now. Our visitors can move around easily and enjoy a low-density destination.
Are there any new products that the ICT would like to promote this year?
We are looking to promote our highland coffee farms, particularly in Santa Maria de Dota. It is a small mountain town which is home to some of the best coffees in the country as well as great hiking and bird watching opportunities. We would also like to promote San Jose as a cultural and food destination. Tourism in our capital is recovering much slower than in other destinations. We are now working with the local government to create more awareness around gastronomy with specific circuits.
To watch ICT Costa Rica video presentation, please click here.