FLIGHT CENTRE TRAVEL GROUP ACQUIRES AIRFARE TECH FIRM TPCONNECTS
Flight Centre Travel Group has purchased a majority stake in airfare tech firm TPConnects Technologies, in a bid to expand airfare options to clientele.
Flight Centre Travel Group – which owns corporate travel brands Corporate Traveller and FCM Global Travel Management – previously had a 22.5% stake in Dubai-based TPConnects Technologies. Now, that stake has been raised to 70%, signifying new ownership over the technology firm. 
TPConnects Technologies has been described as a specialist in software-as-a-service (SaaS). The company collects content from airlines via multiple channels. This content is sourced from global distribution systems (GDS), as well as low-cost carriers and booking channels that are enabled with a Nationally Determined Contribution. By integrating its TPC Universal API, TPConnects Technologies supplies travel agencies with access to aggregated airfares.
Evolving airfare distribution
"TPC has been at the heart of the evolution in airfare distribution during the past decade which is now ingrained in our business and is integral to the new operating systems and platforms we are delivering in both the leisure and corporate sectors", said Melanie Waters-Ryan, leisure and supply chief executive officer at Flight Centre Travel Group in a public statement.
"By investing further in the business, we have greater influence over future developments and the product's ongoing evolution, while ensuring we continue to deliver the widest choice of airfares to our customers."
Flight Centre Travel Group and TPConnects Technologies began their partnership back in 2020, when Flight Centre first invested in the company. Officials at Flight Centre said that boosting this stake to 70% would work to "fast track" developments in the future. This would, in turn, make Flight Centre "ahead of [its] competitors' comparable solutions".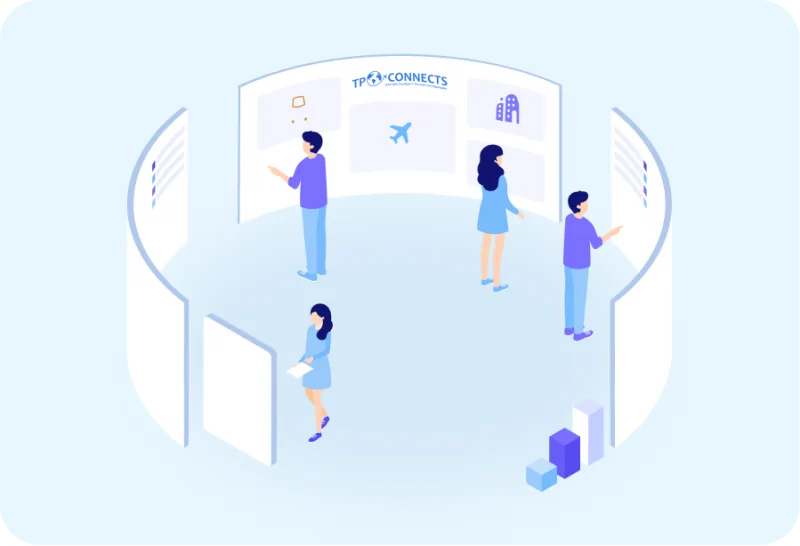 Benefits of the acquisition for Flight Centre
Flight Centre Travel Group will enjoy some big benefits from acquiring TPConnects Technologies. The company will avoid surcharges on bookings through global distribution systems, ensuring lower costs for bookings. It has also been reported that Flight Centre may see improved margins, as well as access to airline incentives that are based on Nationally Determined Contribution.
TPConnects Technologies was founded in 2012 by Rajendran Vellapalath and Praveen Kumar. The company describes itself as the "first IT Provider and Travel Aggregator to receive Dual Level 4 certification from International Air Transport Association (IATA)". The airfare specialist works with a variety of airline carriers on solutions regarding Nationally Determined Contribution. Some of its clients include Gulf Air, Singapore Airlines and Saudi Arabian Airlines.
Speaking about the acquisition, co-founder and CEO Rajendran Vellapalath said "FLT's investment comes at an important time, given the rapid changes that are taking place in the distribution of air content and with the development of the Airline Retailing Maturity Index, which IATA is now pioneering".
"The strong relationship between TPC and FLT will ensure that both companies remain at the forefront of this ongoing change and play a lead role in the future evolution of distribution".
It has been reported that co-founders Rajendran Vellapalath and Praveen Kumar will remain active with the company, and will form part of the new board for TPConnects Technologies.
Flight Centre continues its investments and acquisitions in travel technology
Flight Centre Travel Group has continued its investments and acquisitions in travel technology companies. In December 2021, the company acquired Shep, a U.S. travel software company, with ambitions to boost its corporate travel product. This followed an initial minority investment in January 2020.
In March 2019, Flight Centre acquired Sam, a travel assistance chatbot. The company also increased its investment in Claire, an AI-powered booking assistant.