AUSTRIA'S VORALBERG REGION FOSTERS ECO-FRIENDLY TRAVEL WITH FREE TRANSPORT
Voralberg, Austria's most western region, is considered a pioneer in alpine skiing activities. This winter, the region is looking to promote eco-friendly ski activities by providing free of charge transport for guests with a multi-day pass.
The region has a long tradition as a pioneer of alpine skiing in Austria – more than 110 years ago, the very foundations of Alpine skiing were laid there at the Arlberg resort. Since then, the mountains have been developed on a vast scale – with most ski areas extend up to snow-sure altitudes of 1,400 to 2,400m.
Voralberg has brought forth innovations such as heated seats on chairlifts, to name but one. Visitors have ample choices when it comes to enjoying the region's 'winter wonderland' – from groomed slopes to ski touring, from freeriding to cross-country skiing, from winter hiking to snowshoe tours.
The winter landscape skiers will encounter is truly spectacular. From the mountain terminals in Damüls-Mellau and on Diedamskopf in Bregenzerwald, you can see as far as Lake Constance, while on the Arlberg, in Montafon, in Kleinwalsertal, Brandnertal and Klostertal, sweeping vistas of the mountains of Vorarlberg and its neighbouring countries unfold. In Kleinwalsertal, the skiing area encompasses pistes in both Austria and in Germany. Ski Arlberg, which straddles Vorarlberg and Tirol, is currently the largest interconnected ski area in Austria. The Silvretta Skisafari takes skiers from Montafon to Tirol and back again.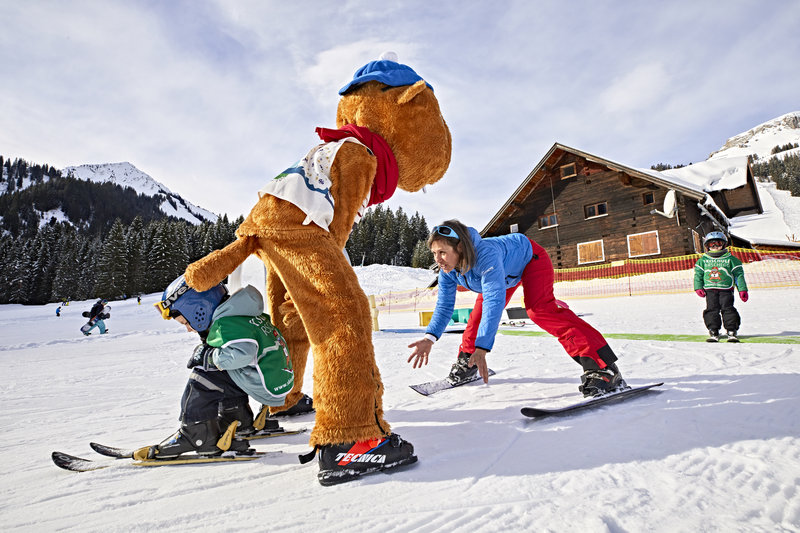 Regional ski passes offer plenty of flexibility, and an excellent network of regular train and bus services or ski shuttles makes it easy to move around.
This winter, the region is offering local buses free of charge for all guests holding a multi-day ski pass. Those staying in the Alpenregion Vorarlberg benefit from a further bonus. In addition to their own holiday resort, they can enjoy eco-friendly travel throughout Vorarlberg. The guest card for the Brandnertal, Alpenstadt Bludenz and the Klostertal includes free use of all train and bus connections throughout Vorarlberg from just one overnight stay. With the free use of public transport, taking home a plethora of new impressions is easier than ever in Austria's province of Vorarlberg!