BANYAN TREE, EXPEDIA AND UNESCO BAND TOGETHER TO PROMOTE SUSTAINABLE TOURISM
Banyan Tree Group is partnering with Expedia Group and UNESCO in the "UNESCO Commitment to Sustainable Tourism". All together, the three companies will implement and strengthen a global standard for a more sustainable travel future.
Banyan Tree Group has long been focusing on sustainability. The group was founded with the core value of driving sustainable tourism. Its policy is defined by employing an integrated and participatory approach, minimising impact while safeguarding and enhancing the human and physical environment for present and future generations.
The group claims to be among the few vertically integrated Asian hospitality companies capable of taking developments from initial tourism concept through to ongoing sustainable operations year after year. Through a careful environment-compatible design, disturbance is minimised and natural landscape protected. As best practice, the natural environment is incorporated into the development and traditional material used in construction supports local livelihoods.
Banyan Tree Group is also involved in recycling initiatives, education, training, protection of the fauna and flora or landscaping. Its Banyan Tree Global Foundation (BTGF) aligns the group's efforts with the UN's Sustainable Development Goals. The Banyan Tree Group's Stay for Good programme focuses on three key areas – environment, society and responsibility – and aims to reduce resource consumption by 5% each year. As tourism is a vehicle for social improvement and transformation, the group recently awarded funding (via Greater Good Grants) to eight NGOs for their social and environmental projects.
Banyan Tree's recognition as a sustainably oriented hospitality company is behind the partnership sealed with Expedia Group and UNESCO in the UNESCO Commitment to Sustainable Tourism. Consequently, from now on, 48 Banyan Tree Group properties will adhere to the responsible environmental and cultural practices established by UNESCO.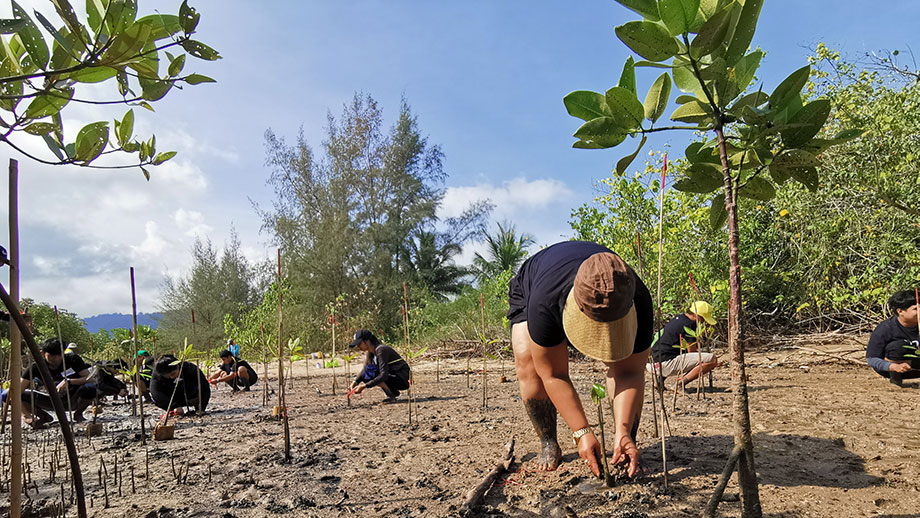 Working for a better future
Launched in 2019 by the Tourism Authority of Thailand (TAT), UNESCO and Expedia Group, the UNESCO Commitment now has over 4,000 committed hotels worldwide. Participating establishments are required to support the reduction and elimination of single-use plastics and promote the local economy and culture. Each property receives a certificate of membership, renews its commitment each year and reports on its progress. It also promotes responsible practices such as environmental protection, community resilience and heritage conservation, with the fundamental aim of changing the nature and impact of global tourism.
"With the reduced environmental impact seen during the pandemic, more and more travellers and hospitality companies are looking for solutions to better protect the planet," said Jean-Philippe Monod, Senior Vice-President Government and Corporate Affairs at Expedia Group. "Since its inception 27 years ago, Banyan Tree Group has been committed to sustainable practices and is now playing an important role as one of the first hotel groups to join the UNESCO Commitment."
"Banyan Tree Group, as part of its philosophy, is committed to raising awareness of sustainability and sharing its knowledge and actions to inspire other hotels to join this cause," added Steve Newman, Assistant Vice President, Group Sustainability Director and Coordinating Director of Banyan Tree Global Foundation (BTGF). "As an industry, we have the ability and power to transform global inequalities. As a company, we are committed to helping our partners and peers become more environmentally responsible as the sector recovers from the health crisis. "
"Banyan Tree Group is in a unique position to help promote sustainable development standards and practices in the future, and we are pleased that the group is joining our global effort today," stated Ernesto Ottone R., Assistant Director-General for Culture at UNESCO. "The crisis has shown us that we cannot continue on this path. Together, we must join forces so that the recovery of tourism can support communities, create jobs, promote culture and conserve heritage. "