TAKING DIGITAL TRAVEL MARKETING FROM WECHAT 1.0 TO WECHAT 2.0
In a recent webinar co-hosted by ITB China and TravelDaily China, Dave Rumsey, CEO of digital marketing company ASAP+ underlined the importance for retail brands to reassess their investment and performance on China's WeChat platform.
Rumsey describes his company as a "digital business that is passionate about helping foreign brands engage with the Chinese travelling consumer".
Rumsey said while it can be overwhelming looking at the fact that IATA says global air traffic will not get back to pre-Covid levels until 2024, this contrasts with what is happening in China right now. "It's a challenging time, and it's been a challenging time, but there are a number of really exciting initiatives going on. The first is one from China Eastern – the "Fly as you wish" deal – a capped ticket that allows passengers to travel anywhere domestically for the next six months. Already a hundred thousand of those passes have been sold."
A number of other companies are developing similar promotions, and in China, search traffic is spiking again. Chinese people are interested in travelling, and with numerous local agencies pushing internal travel, "green shoots" are visible, says Rumsey.
With the surge in domestic travel, some regions of China are experiencing unprecedented growth in tourism. 12,583 flights were made through Sanya Phoenix airport in July, and Haikou Meilan airport recorded its highest passenger numbers in the third week of July – breaking pre-pandemic records – averaging 300 flights a day. Rumsey says it is evident in social media posts that there is a real "excitement" or "release" on the faces of travellers thanks to the fact they can travel again.
Rumsey underlined the fact that continuous communication throughout this period has been essential. Chinese consumers, he says, pay particular attention to brand communication, and this trend continues: "Chinese consumers are even more engaged digitally than they were in the past."
Rumsey revealed figures on the following of various social platforms. He said the "stand-out" platform is always WeChat, which he describes as a "real true lifestyle" platform. "It's said that Chinese people wake up with WeChat, and go to sleep with WeChat as well."
"WeChat in my opinion is the world's most powerful app", added Rumsey.
Rumsey took a close-up look at what brands have been doing to establish their WeChat presence, asking the question, "How would you go from WeChat 1.0 to WeChat 2.0? What is the checklist you have to look at?"
According to Rumsey, there are four key areas that can be developed: the refocusing of content, revamping of menu structure, improvement of functionality and development of sales channel.
"We are seeing that the leading brands are really starting to craft and keeping on crafting information that is really inspirational and aspirational, with an element of welcoming and safety in there as well," said Rumsey, citing a campaign by Tourism New Zealand as a good example. Tourism Australia is also, he says, actively leveraging the platform.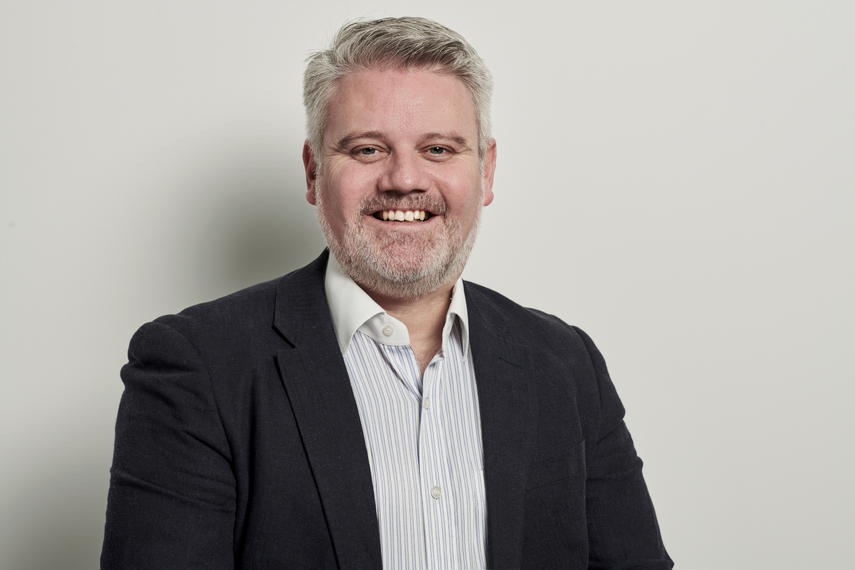 Rumsey gave examples of menus and how their savvy use can add real value to the WeChat experience. He gave the example of Japan Travel Bureau's page, which has a comprehensive menu, with creative and playful language. Simplicity is also key, according to Rumsey.
Auto-response, and leading users to their desired content in an engaging and almost conversational manner is important, Rumsey says. The most forward-thinking brands understand that consumers want to interact in the way they do every day with each other, through conversations. Using auto-response allows for the encouragement of users to use key words to seek more information. He suggests further to this, to consider AI-driven chatbot integration.
The optimisation of WeChat search can also help the target Chinese traveller find brand-related content easily. Furthermore, a WeChat Brandzone should consolidate the brand's WeChat activity to give access to all the brand's key communication touch points, such as official account, mini programme and brand introduction. Mini programmes are "apps within apps" within the WeChat ecosystem. This enables a destination to more deeply engage with the customer. Rumsey suggest that destination marketing organisations should consider creating an in-destination travel concierge. This can be used to promote attractions or facilitate hotel bookings. The idea is that when someone sees an attraction that interests them, they should be able to book or purchase there and then, "with just a couple of clicks of the finger". Travel guides within mini-programmes and mini itineraries are also significant additions, says Rumsey. AI assistants enable richer interactive experiences.
An evident barrier for Chinese travellers in most cases is language. "What better way to overcome this than with a travel concierge mini-programme?", asks Rumsey.
Rumsey suggests implementing a social CRM tool in order to better understand one's audience and their behaviours. He says such a tool should provide: audience segmentation, behaviour tracking via tagging, segmented content pushes, deeper audience insights and better advertising effectiveness.
Setting up a "cross-border ecommerce mini-program" can give Chinese travellers an avenue to shop while still being at home, says Rumsey, as while Chinese travellers have been unable to travel to Europe, they still had a yearning to buy new fashion products from France and Italy. He says an ecommerce mini-programme should provide: an integrated customer delivery, payments and cross-border settlement function – with WeChat Pay, enable a brand to generate interest with "flash" sales – purchase in advance of the next trip, and convert buyers into long-term fans.
In summary, Rumsey says there are three elements that will enable the transition from WeChat 1.0 to WeChat 2.0: staying top of mind, revamping current communication and improving the digital experience.
"The first one is what will never change, and that's around brand communication – the messaging. We strongly recommend not to stop that communication. Keep that communication in place, but be a little more strategic about it. Look at aspiration, look at dreaming, look at really tapping into those things that we know Chinese people want to travel abroad and to experience and discover new, unique experiences overseas. That won't change… and so stay top of mind."
Rumsey suggests to do some interesting tests and learning about what works to get more engagement at this time, from a communication planning perspective.
"That leads on to revamping the communication. Things have changed. We are in different times, and everybody is aware of that. Nobody is so naïve to think that things will be exactly as they were. However, that doesn't change people's ambition to not only purchase overseas products in China, but also to travel outside of China and experience new things. So, revamping your current communication strategy, being ready, from a WeChat platform perspective to really push out that messaging, which will deeply engage your Chinese target consumers is really important."
"As you are doing that, really improving the digital experience – looking at the different elements of the digital experience and the way that some of your followers are interacting with not only your official account, but with your mini-programme as well. Some of those things may seem quite simple, like the menu bar experience, how your brand zone is laid-out, how your brand is being positioned in search in WeChat. They may seem like 'hygiene factors', but when was the last time you took a look? When was the last time you talked to your agency, if your agency is the one that's doing the work for you? Have you considered some of the new features? WeChat channels are not really a new feature, they've been around for some time, but what's your brand doing? How is your brand really leveraging WeChat channels? What more could you do there? What about mini-programs? What could you do there? Is there an in-destination concierge? Is there a 'gamified' experience that you can create around your brand for when we are ready to travel again, which we have seen with some of the brands?"
Rumsey reiterated the importance of the cross-border travel retail experience, noting that a number of retail brands had joined-in on the live webinar. He says there is an opportunity to leverage the excitement and the real need and yearning of Chinese consumers for this season's products – delivered to the door.
"There are many challenges for brands at this time, but there are so many opportunities as well", concludes Rumsey, adding "We would highly recommend that you take this time, while perhaps some of the volume of travel is lower, to look at these three areas of your WeChat communications approach and your WeChat platform, to really improve that digital experience and engagement with your fans."
CLICK TO WATCH WEBINAR: