Optimistic outlook for Sri Lanka with over 700,000 international tourists in 2022
Sri Lanka's tourism year 2022 ended on a positive note. The island nation was able to register close to 720,000 international travellers, a promising result considering the challenges of the past few years.
Sri Lanka international visitor arrivals are definitely back on the rise. The country bucked the trend, topping the 700,000 mark, local media reported recently.
According to official statistics, December 2022 saw a total of 91,961 tourists arriving in the South Asian island. It was the third-highest monthly arrivals in 2022, helping to project the total number of international arrivals to 719,978. This represented a growth of 270.2% over 2021 when Sri Lanka welcomed less than 195,000 international travellers. Prior to Covid, the country used to welcome around two million international visitors.
Europe remains Sri Lanka's largest source of visitors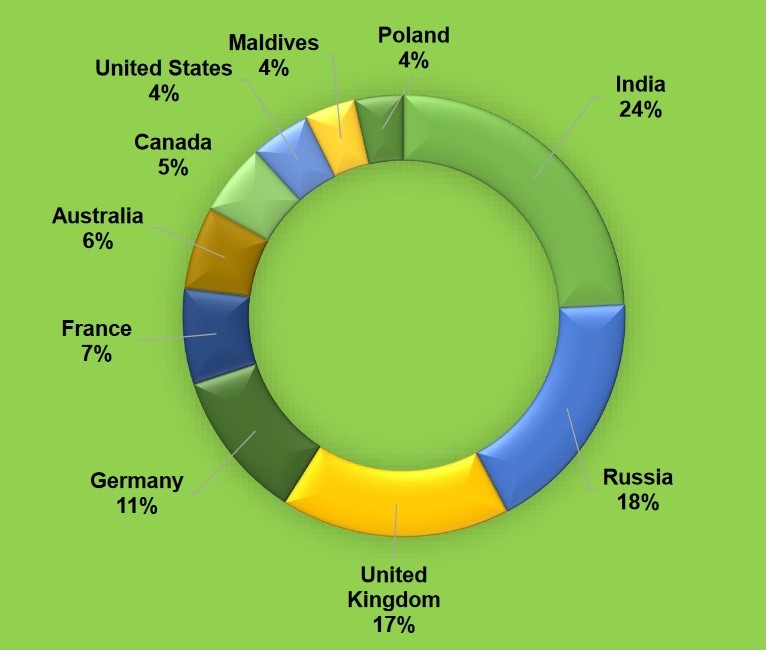 Based on data released by the Sri Lanka Tourism Development Authority, India remains the country's top market. The country generated 24% of all international tourist arrivals. Russia ranked second with a market share of 18% followed by the UK with 17% market share. Germany and France came respectively in 4th and 5th position with a market share of 11% and 7%. Europe remained the largest inbound market, generating 45% of all arrivals at the end of last year.
Regarding markets with a good potential in 2023, the country has seen a strong return of Chinese travellers. Back to 2019, China was the third largest inbound market with over 167,000 travellers. In 2022, China generated only 4,700 visitors to the country, showing the huge potential with the reopening of Chinese borders…
Other markets identified as potential strong inbound are Austria, Bangladesh, Belgium, Iran, Saudi Arabia and Scandinavia according to the Sri Lanka Tourism Development Authority.