PERU OPENS UNIQUE GEODESIC DOME RESORT IN THE ANDES
A collection of magnificent geodesic domes have been positioned high in the Andes Mountains of Peru.
Travellers wanting to enjoy one of the world's most unique accommodation experiences can do so at StarDome Peru.

The luxury boutique hotel and retreat centre is positioned in the Sacred Valley between Cusco and Machu Picchu and began accepting reservations for its six geodesic domes on February 1.

Guests can reserve multi-day retreat packages or individual night stays with introductory prices beginning at $399 per person.

The resort offers visitors the opportunity to immerse themselves in the surrounding culture and learn activities – such as healing rituals – from the Quechua community and take trips to Incan ruins.

Each of the geodesic domes offer breathtaking views of the surrounding landscape from all rooms while the StarDeck goes one step further with floor to ceiling glass walls, a 360-degree view and a telescope for guests to explore the sky.

The geodesic domes' structure includes a bottom floor with access to five guest suites and a top floor offering the StarDeck.

Suites include the Garden Mountain, Garden Valley, one of two Sacred Valley Suites and the owner's personal hideout, the Royal Mountain Suite.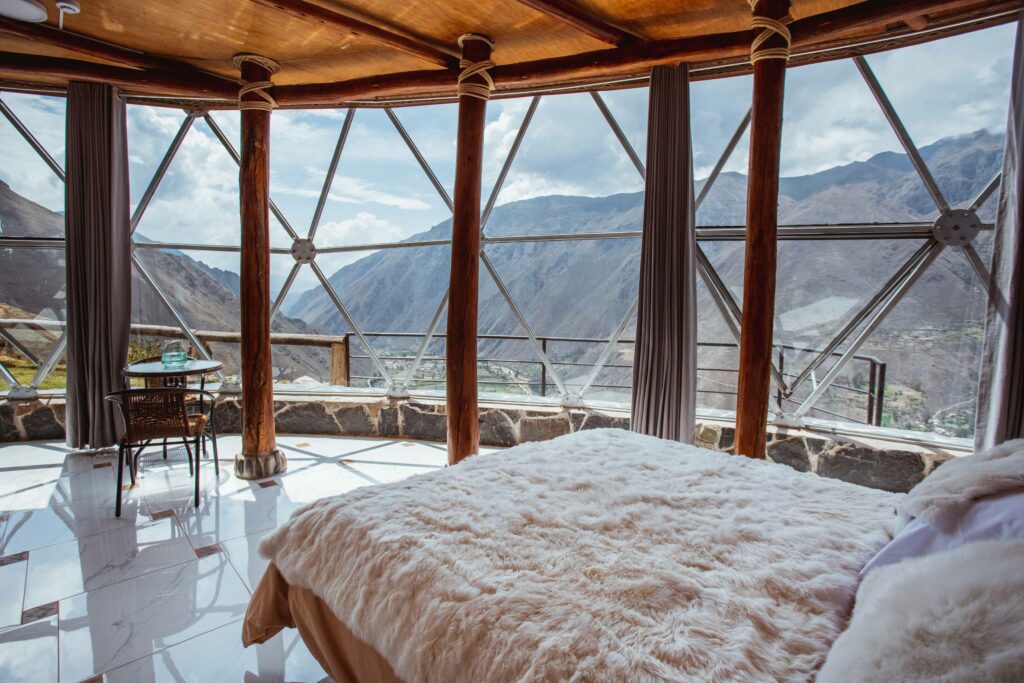 Stepping outside the geodesic domes
Star Dome's all-inclusive retreats include a three-day Quechuan connection experience, five-day spiritual transformation, and six-day awakening.

A custom option is also available for group retreats.

Tours are also available to the nearby Machu Picchu, San Pedro Ceremony, Pumamarca and Ollantaytambo sites.

An on site restaurant benefits from sweeping views of the Sacred Mountain and a unique culinary experience.

Apu Restaurant includes a team of local chefs who source only the freshest ingredients which inspire their unique menu.

A spokesperson said: "Our curated team of local chefs are devoted to sourcing only the freshest ingredients which inspire their unique buffet and table d'hote menus."

Diners can delight in a four-course chef's choice tasting menu with wine pairing for $149 per person.