PARIS WELCOMES NEW SPA HOTEL PAVILLON FAUBOURG SAINT-GERMAIN
The Pavillon Faubourg Saint-Germain will soon open its doors in Paris after two years of work by the Chevalier family.
Located on the French capital's Left Bank, the luxury spa hotel is influenced by the rich culture and history of its surroundings which served as inspiration for local and international writers, artists and musicians for much of the 20th century.

Formally known as "Le Saint", the boutique guesthouse has been given a new lease of life and is set to open on April 1, 2022. Its new name refers to the Pavillon de la Reine on the Place des Vosges and the Pavillon des Lettres opposite the Elysée.
A spokesperson said: "Following a complete refurbishment, the hotel remains true to its past and pays homage to the stories that have unfolded within its walls."

Former guests include James Joyce, T.S. Eliot and Sieur Jean Tambonneau, who it was originally built for.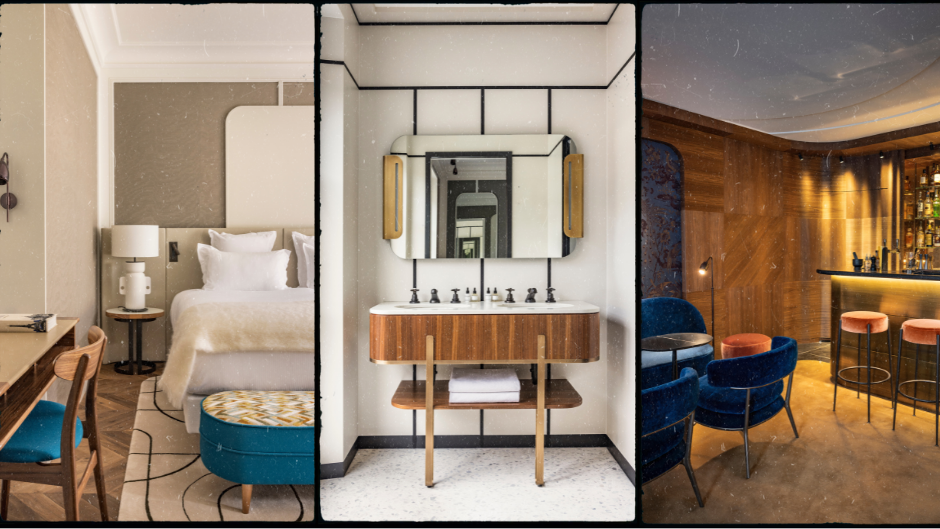 A peak inside Pavillon Faubourg Saint-Germain
Pavillon Faubourg Saint-Germain boasts a spa, indoor swimming pool, bar and restaurant offering guests a quiet and tranquil place in the heart of Paris.

The boutique hotel offers 47 rooms and suites of which half maintain the original classic traditional look while the others have a more modern design. Its spa is equipped with a small pool, treatment rooms, a steam room and gym.

Foodies will also enjoy the hotel's signature restaurant Les Parisiens which is set to "make waves" on the city's diverse culinary scene with refined and original cuisine by well-known Chef Thibault Sombardier.

Rooms begin at €350 with king suites ranging from €600 to €2,200 according to 2022 pricing.