DISCOVER LJUBLJANA: THE ULTIMATE CITY BREAK FOR 2023
With a population of just 293,000, Ljubljana is one of the smallest capital cities in Europe. But as an economic and cultural hub of Slovenia, its vibrancy means there is also never a dull moment to be had there.
Ljubljana offers a fresh take on city breaks, with its handy crafts and exciting mix of cultural traditions. The Slovenian capital is now one of Europe's top culinary destinations and boasts plenty of unforgettable events and venues. While it is also a city with a green soul, widely recognised for its sustainable efforts.
Working artisans remain in Ljubljana, with skills that most people believe to have died out. Unique, creative handicraft workshops provide tourists an opportunity to see these trades up close, and to have a go at the art of crafting items by hand.
Visitors can learn how to mend an umbrella with umbrella-maker Marija who has worked with customers her whole life. Using a personal approach in her work with guests, she is a very open person and supportive of the participants in their experience as they work on umbrellas.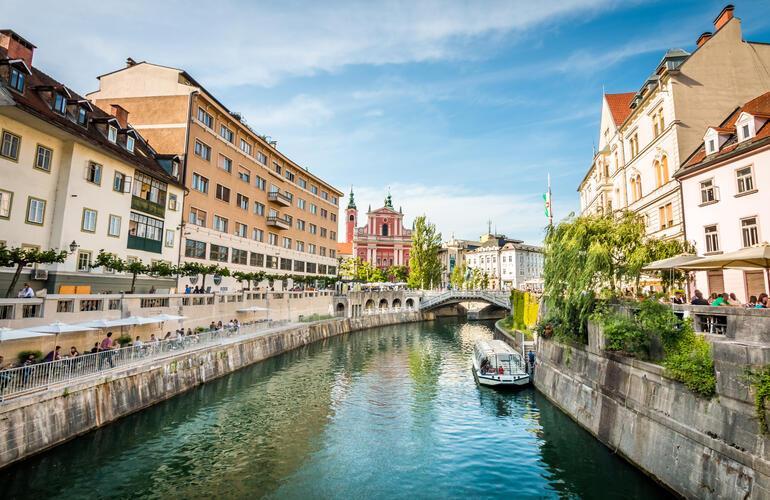 Other artisan workshops include printing your own poster and learning about the trade in an old print shop. Visitors can try their hand at mixing printing inks and feeling the weight of lead letters before printing their own poster as a lasting memento of their experience in Ljubljana.
The class is led by Artisan Marko, founder and manager of Studio tipoRenesansa and owner of the only relief printmaking studio in Slovenia. With more than 20 years of experience in teaching calligraphy, letter carving in stone, and design & print workshops, tourists are sure to leave with a memorable experience and new skills. Marko has also developed teaching courses for various age groups, and gives lectures and runs workshops at several universities.