BELGIUM TO OPEN NEW LEGOLAND THEME PARK WITH 2027 TARGET
A new Legoland theme park is expected to open in Belgium, with 2027 set as a target for launch. 
If operations are finalised, the location of the new theme park will be in Gosselies, a town of Wallonia and a district of the municipality of Charleroi, located in the province of Hainaut, Belgium.
There are currently 13 Legoland parks around the world, with three located in Europe, in Denmark, Germany and the United Kingdom. That figure does not include Legoland water parks, of which there are locations in Italy, the United States and the United Arab Emirates.
New Legoland to provide key opportunities for local area
As reported by the Belgium Times, a non-binding letter of intent for Legoland's opening was signed by Merlin Entertainments, Wallonia and the federal government of Belgium on August 30, 2022.
In 2017, construction equipment company Caterpillar closed its Belgian headquarters in Gosselies, and it is thought that the Legoland theme park will serve as a new provider of opportunities for the region.
In a press release, Walloon Minister-President Elio Di Rupo said: "This allows us to turn the painful page that was the closure of Caterpillar. Suffering is now giving way to hope and new employment opportunities are being offered to workers in our region."
"It also shows that Charleroi, like the Walloon Region, is resilient and forward-looking. The government's ambitious recovery plan aims to reinforce this dynamism."
Apparently more than 1,000 new jobs would be created in the region upon the start of construction. With 70% of said job opportunities allocated for "low-skilled" workers. Belgium's Legoland is planned to open in 2027.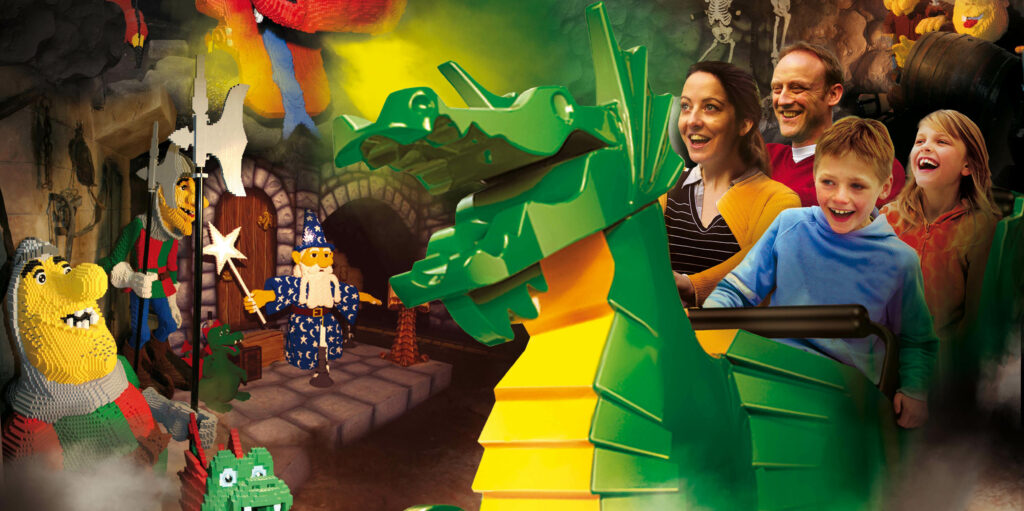 Administrative decisions to be finalised by end of 2022
The final decision on the park's opening will reportedly be made at the end of 2022. Construction of the Legoland will reportedly cost between €370 and €400 million. Wallonia would pay €100 million towards construction costs. That said, if said costs considerably exceed estimations, partners have the option to opt out of the decision to open the theme park.
Alexander De Croo, prime minister of Belgium, is optimistic about the opening. The world leader tweeted an image of the Belgian logo made of Lego bricks on August 30, the same day the agreement was signed, with the caption "Bienvenue [Lego], welkom in België!" ("Welcome Lego, welcome to Belgium!").
Projections estimate that Legoland could attract between 1.5 and two million visitors on an annual basis. Wallonia, the Benelux Union and northern France are among the areas where visitors are expected to travel from to the theme park.
John Jakobsen, Merlin's chief operating officer for Legoland Resorts Group, described the new park as "another exciting 'building block' laid for bringing a potential Legoland Resort to the many Lego fans across Wallonia, Benelux and Northern France."
The theme park is reportedly set to be 70 hectares in size, bigger than the 61-hectare park in Windsor. Furthermore, 20 more hectares have been reserved for further extensions or developments. An on-site hotel is also speculated to be constructed.
Belgium hosts 120% more overnight visitors
In April 2022 Belgium hosted more than 3,871,200 overnight visitors, according to a report from SchengenVisaInfo.com. This was an increase of 120% from the same period last year, as per figures from StatBel.
The majority of overnight stays were in hotels, a total of 41%. The next most popular type of accomodation was holiday homes and apartments (21%), while holiday centres and villages made up 14% of overnight stays.
In the Wallonia region, the prospective home of Belgium's Legoland, there was a reported increase of 818,586 overnight stays, an increase of 73% from 2021, when there were just 5,651 overnight stays.
There was a total of approximately 2.5 million overnight stays in the Flemish region in April 2022, an impressive increase of 664% when compared to the same period in 2021.