Amari Raaya Maldives gets ready for grand summer opening 2023
Situated on the exquisite island of Raa Atoll, Amari Raaya Maldives is gearing up for its much-anticipated opening in early summer
Conveniently located just 45 minutes away from Malé Velana International Airport via seaplane, Amari Raaya Maldives offers easy accessibility for travellers seeking an idyllic Maldivian getaway.
As the second Maldives hotel under the renowned Onyx Hospitality Group, the resort is set to leave a lasting impression.
Yuthachai Charanachitta, Owner and CEO of Onyx, expressed his excitement about the impending opening of Amari Raaya Maldives.
He emphasised the resort's impressive scale and the island's innate natural beauty. In partnership with Panchshil Reality, they eagerly anticipate sharing this exceptional retreat with the world.
Experience the unique Family Beach and Pool Villa
The resort will feature 187 villas, both on the island and over-water, ranging from 61 sqm to a sprawling 1228 sqm.
Guests can indulge in a myriad of experiences, including seven dining options, a rejuvenating Maai Spa, and comprehensive facilities tailored for young children and teenagers.
Families and groups can choose the unique Family Beach or Family Beach Pool Villa, which offers two interconnected villas and a shared private outdoor living space, perfect for quality time together.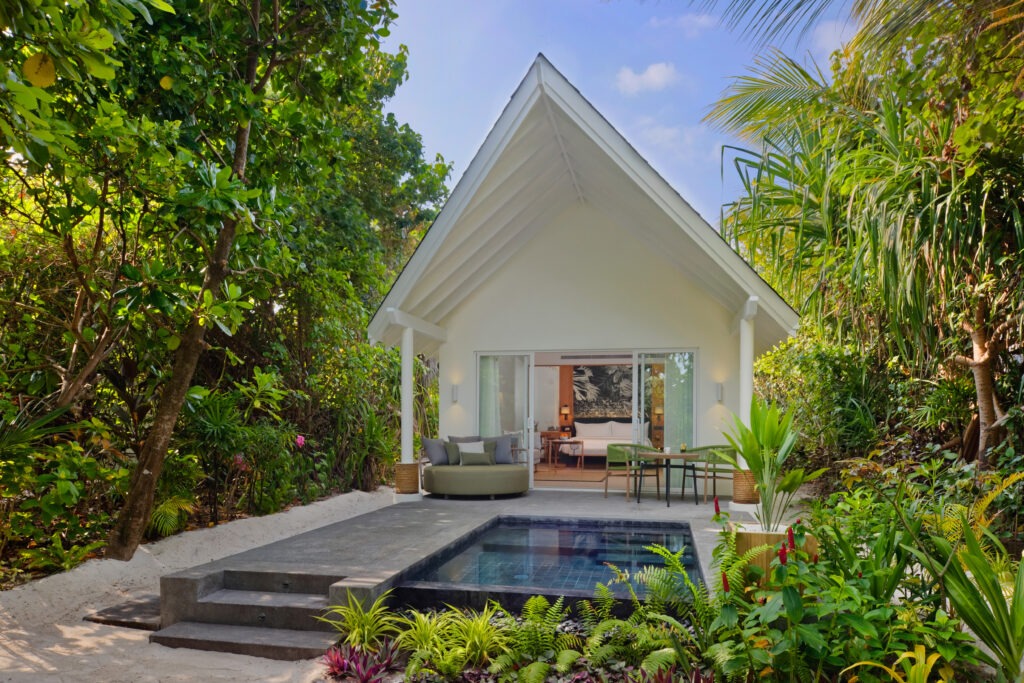 A harmony with indigenous flora and fauna
Spanning an impressive 390,000 square metres, Amari Raaya is designed to harmonise with the island's indigenous flora and fauna.
The resort thoughtfully preserves lush forests for guest enjoyment, featuring a natural mangrove with a tranquil walking path, ideal for exploration.
The local reef, teeming with marine life, including sea turtles, offers an unforgettable experience, particularly during the season when bioluminescent plankton illuminates the water.
Amari Raaya Maldives promises an unforgettable escape, combining the splendor of nature with world-class hospitality.
Read More about luxury travel 2023: Comeback for the US, all-year destination Maldives in focus