ITB PAYS TRIBUTE TO FOUNDER DR MANFRED BUSCHE AFTER 55 YEARS OF EXCELLENCE
Tributes have been paid to Dr Manfred Busche who passed away peacefully in his 90th year on Christmas Day.
Dr Manfred Busche, founder and initiator of ITB Berlin, has passed away after more than five decades dedicated to the travel industry. Respects were paid to the pioneer from professionals and friends across the industry following his death on December 25, 2022.
David Reutz, senior vice president and head of ITB at Messe Berlin, commented: "I had the pleasure of personally visiting him at length for our 50-year-jubilee in 2016. Dr Busche had been involved in the development of the world's leading travel trade show for 33 years up to his retirement."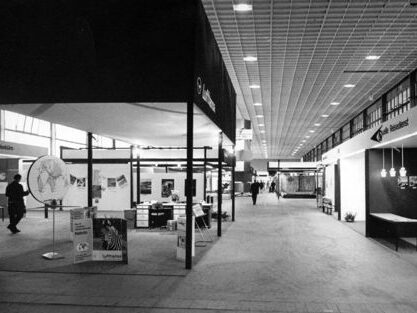 The ITB chief recalled Dr Busche sharing the secrets of ITB's success back in 1999 when he said "all success stories are very simple." He continued: "The success story of the ITB is the same. We wanted to create a real international event, a real worldwide-accepted event for and by the industry. It's the only event in the world of tourism that is really international. It is not purely European, airline- or travel agent-dominated or government-dictated or under any other association or grouping. It is not a regional event. It is an event which has no limit."
Dr Busche launched ITB back in 1966 when the event consisted of a single hall. It has since grown to become one of the largest in the world, while adapting to the developments of the travel industry it helps to shape.