Experience Muscat: where tradition meets modernity
Muscat, the sprawling capital of Oman, has long impressed visitors with its stunning traditional architecture, relaxing beaches and unique setting nestled between the sea and the mountains.
From its humble beginnings as a three-square-kilometre old town, the city has grown to extend over 65 kilometres along the coast, split into two historic sections. Old Muscat, the fortified heart of the city, is home to key attractions such as the Al Alam Palace of the Sultan and the fortresses of Al Mirani and Al Jalali. Nearby, Muttrah Port, with its eighteenth-century villas and coastal road, provides an idyllic backdrop. In contrast, the modern part of Muscat, characterised by white low-rise buildings and numerous shopping centres, is home to the bustling commercial hub, Ruwi.
Muscat's architectural wonders: Sultan Qaboos Grand Mosque and the Royal Opera House
Two impressive structures truly encapsulate Muscat's architectural prowess: the Sultan Qaboos Grand Mosque and the Royal Opera House. The Grand Mosque, inaugurated in 2001 to commemorate the late Sultan's 30-year reign, is an enormous, intricately-designed building nestled in Bawshar. It features a prayer room boasting impressive wall designs, Carrara marble pillars and Persian-style tiles. Hanging 50 metres above the floor, an enormous Swarovski chandelier bathes the room in a thousand lights, while the second-largest hand-woven Persian carpet in the world graces the floor. Additionally, the Royal Opera House, commissioned by the music-loving Sultan Qaboos, stands as an exceptional blend of traditional and modern design elements and serves as a platform for Oriental and global composers.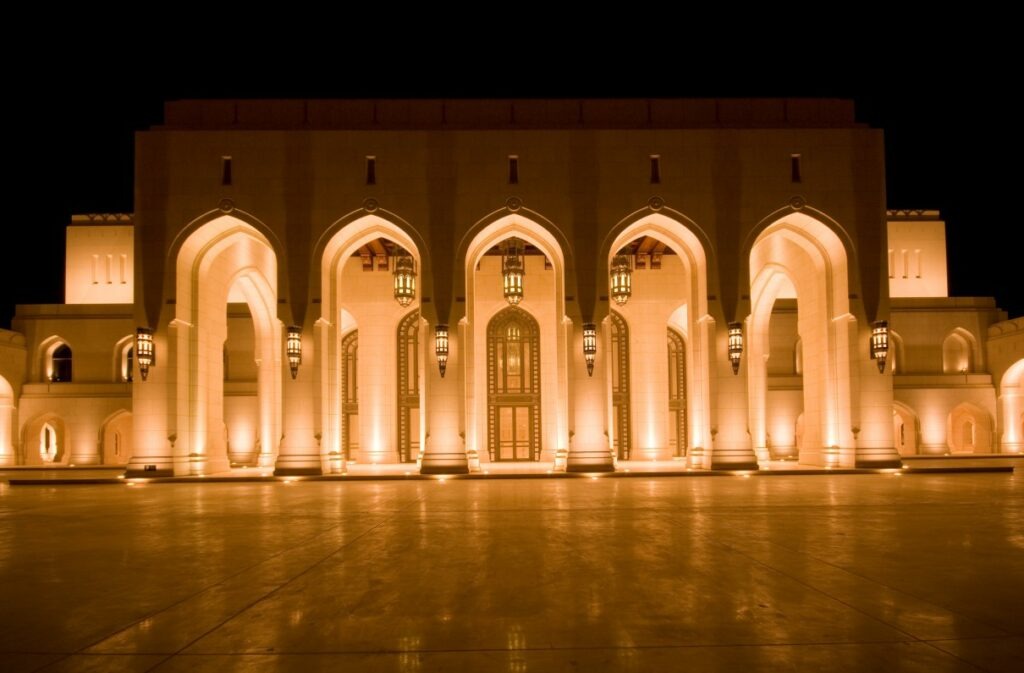 The historic hub of trade: Muttrah Souq and beyond
A visit to the Muttrah district unveils the commercial heartbeat of Muscat. Home to the largest souk on the Arabian Peninsula, you can discover traditional clothes, antique jewellery, Bedouin carpets, and even watch craftsmen fashion the traditional Omani dagger, the khanjar. Trips to the former capital, Nizwa, and the ancient shipbuilding and trading city of Sur offer a deeper look into Oman's rich history and culture. The picturesque village of Birkat Al-Mawz, the fish and vegetable market, the local souk and the shipyard in Sur offer a fascinating take on Oman's enduring traditions. No journey would be complete without a visit to Jabal Akhdar, the "Green Mountain", home to numerous quaint villages and fragrant fruit and rose orchards. Muscat, as the capital of the Official Host Country of ITB Berlin 2024, provides the perfect starting point for all of these adventures.
Read also: Destination Canada launches its tourism corridor strategy program