EUROSTAR AND THALYS TO JOIN FORCES CONNECTING FIVE COUNTRIES ACROSS EUROPE
Rail travel in Europe is about to get easier with the merging of Eurostar and Thalys. The two high speed train companies are teaming up to create a rail giant that will connect five countries in the west.
As one single operator, the service will run through the UK, France, Belgium, Netherlands and Germany. The merger, named Green Speed, was first announced in 2019 and approved by the European Commission at the end of March.

Plans were delayed during the pandemic when ticket sales fell overnight and both companies experienced financial difficulties with Eurostar almost going out of business.

Its new partnership with Thalys has since been approved by the Commission which concluded that it complied with EU competition rules and would not have a significant impact on the rail market structure.
What does the Eurostar / Thalys merger mean?
Eurostar currently operates trains from London to Paris, Amsterdam and Brussels via the Channel Tunnel while Thalys runs high speed services between France, Belgium, Germany and The Netherlands.

The merger will see both companies restructured under a holding company HoldCo which will hold 100% of the shares for both. French National Railways SNCF, which owns the majority of both rail companies, will manage the project.

Speaking when it was first announced, SNCF president Guillaume Pepy said: "The challenge of the climate emergency and the demand for eco responsible transport require an ambitious response. By proposing to pool the combined strengths of Eurostar and Thalys we want to respond to this challenge."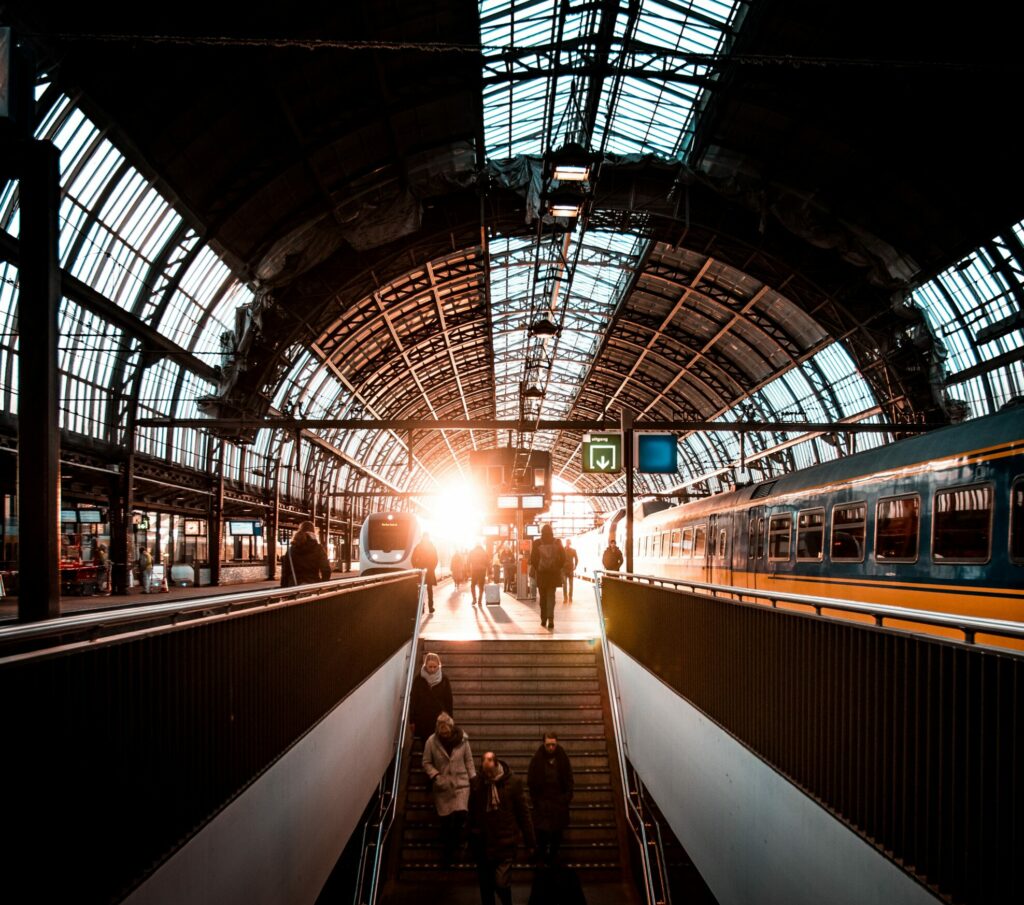 Pepy also told how having a high speed rail company in Europe offers a viable alternative to air and road travel for its 18.5 million passengers.

By 2030, Project Green Speed hopes to boost passenger numbers to 30 million each year and it is also planning for its train fleet to optimise its use of renewable energy.

CEO of SNCB Sophie Dutordoir said the merger could only be positive for passengers.

Dutordoir, who also chairs the board for Thalys, said: "This merger project is based on the firm belief that trains are the most sustainable, fast, efficient and safest way to travel in Europe, now more than ever."
What can passengers expect?
Holidaymakers travelling by train will experience better timetables, ticketing and loyalty points across the new network as the main consumer benefits of the merger.

Passengers will find it easier to catch the Eurostar to Paris and then change onto a Thalys train to Germany, for example. In the future, the railway network could also expand on the future to run trains directly from London to Cologne or Frankfurt via Brussels.

However, all those travelling to the UK will have to go through border control before boarding the train. Stations offering this route will therefore have to add processing terminals such as those at London At Pancras and Paris Gare du Nord which will take time to implement.

Eurostar CEO Mike Cooper praised the project in a statement and said customer service will remain a priority while the work continues.

"This is an exciting development for our customers as it will enable us to offer you a more extensive network, increased connectivity and frequency of service and a fleet operating on renewable energy," he said.

"By joining forces with Thalys we will be able to expand our reach and at the same time provide a powerful response to the increasingly serious climate change challenge and the growing demand for sustainable travel.

"In the meantime, our focus, as always, is on providing you with the best possible service and this will continue to be our priority."