EUROMONITOR INTERNATIONAL HIGHLIGHTS CHANGING CONSUMER TRAVEL PREFERENCES FOR "NEW NORMAL"
Euromonitor International's Voice of the Consumer: Travel Survey 2021 provides detailed insights into changing consumer travel preferences needed to navigate the new normal.
Caroline Bremner, Euromonitor International's Industry Manager, Travel, said that post-pandemic, there has never been a more critical time to understand consumers' travel preferences and habits.
Bremner said: "Everything has changed, especially consumer values and priorities. Global tourism spending is set to take at least five years to return to pre-crisis levels.
"Moving to a more holistic view of the traveller journey, considering before, during and after the trip, is essential for understanding the post-COVID travellers."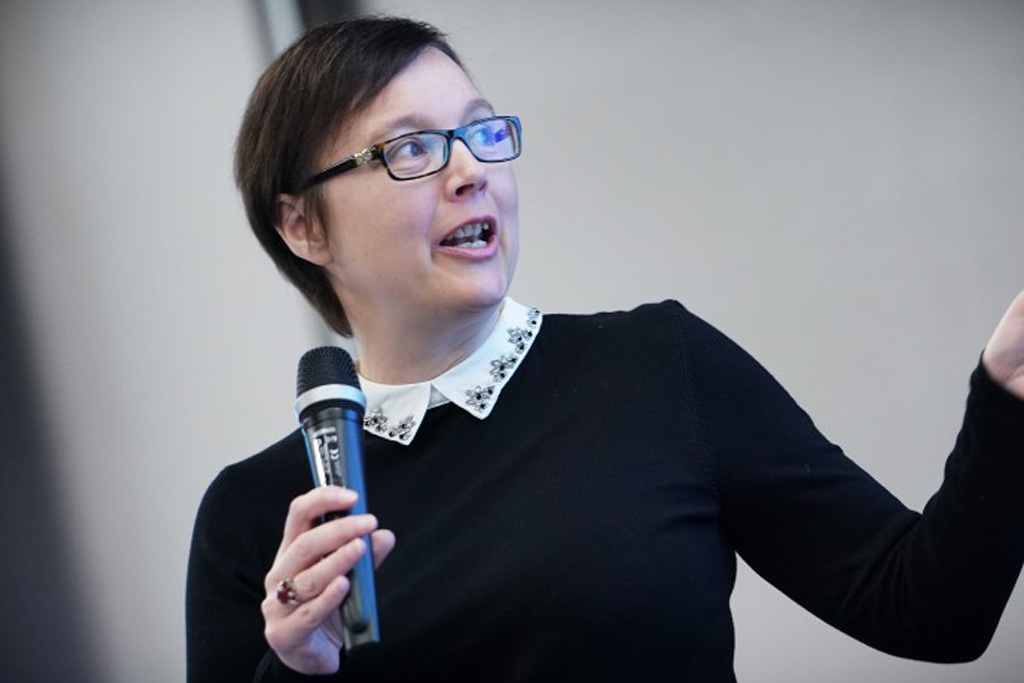 Euromonitor International has showcased some of the key insights from its survey, which highlight trends that brands and companies need to take into consideration to drive engagement, conversion and sales.
Staycations boosted as international travel bans persist 
International tourism spending fell by 75% in 2020, and the outlook for 2021 points to a significant reduction on pre-crisis levels according to Euromonitor's Travel Forecast Model, which is based on UNWTO data. 
Bremner said: "Income permitted, many consumers and brands pivoted to domestic staycations in the wake of the pandemic as borders were shut by bans and restrictions. Generation Z were the most heavily impacted in terms of trips taken because they tend to hold less secure, informal jobs."
Euromonitor International said Millennials showed the strongest resistance to income and job challenges taking high levels of domestic trips especially in the Middle East, Africa and Asia-Pacific.
Reconnecting closer to home with day trips 
Ms Bremner says there is a correlation between income levels and the likelihood of taking day trips. 
"Younger people aged 15-29 and earning over €127,600 go on at least weekly day trips, discovering what is closer to home," Bremner said. "The trend for hyper-local experiences remains prominent as social distancing and travel restrictions continue in many countries, curbing freedom to travel.
For people aged 60+, Euromonitor International highlighted that there is less interest in taking frequent day trips. The preference is to take a day trip closer to home every couple of months. This, the survey said, is not due to income, instead, it is a result of the pandemic and health concerns. 
Euromonitor International reports that mass vaccinations, which prioritise the elderly, are building confidence amongst this consumer group.
Targeting luxury family travellers
Luxury travellers are a source of higher value generating tourism, essential to Build Back Better post-pandemic and it is critical to understand their travel preferences.
Travelling with a partner/spouse is by far the most preferred choice of companion for luxury travellers earning over €85,000, followed by travelling with their children "en famille"; travelling solo or with friends is less popular. 
Bremner said: "With this insight into the importance of family, travel brands and destinations and DMOs must ensure that they align their service and experience offer across the customer journey – from inspiration, booking, in-trip and back home again."
Seasonality patterns are key for destination management 
Ms Bremner said: "Seasonality is the scourge of destinations, causing major headaches for DMOs as tourism demand is highly cyclical. Peak season varies with emerging markets seeing the greatest number of trips taken in the first quarter, which aligns with Chinese New Year and Easter."
In developed markets, peak season is during the northern hemisphere summer months, with well documented examples of over-tourism in iconic destinations in Europe. Having greater insight into seasonality is fundamental in building a sustainable tourism model, one that tackles over-crowding and promotes equitable visitor dispersal across the year.
Embracing diversity and inclusion is critical to Build Back Better
The pandemic has shone a harsh light on inequalities faced by millions and spurred movements, such as #BlackLivesMatter, with consumer activism reaching new heights. It is vital that travel brands and destinations fully embrace the need for diversity and inclusion in their products, services and marketing strategies.
Ms Bremner said: "Globally, nature and outdoors activities increased for white/Caucasian consumers over 2019-2021 as the pandemic brought health and wellness to the fore. Whereas Hispanic/Latino consumers showed a strong preference for immersion in culture where this is a strong social sustainability element. Relaxation is highest for all groups, with Black consumers showing a strong preference for all-inclusive with its quality value positioning."
Holistic view of the path to purchase: Where are consumers booking? 
Digitalisation propelled forward during the pandemic, according to Euromonitor. With many unable to travel, people turned to experiencing and booking travel virtually. China is by far the most mobile-first country when it comes to booking travel. 
Ms Bremner said: "56% of Chinese consumers are booking their trips on a smartphone in 2021, followed by Vietnam and Saudi Arabia. Mobile dominance is due to technologically advanced players like Trip.com, with an arsenal of AI, big data and analytics, leapfrogging developed markets thanks also to its growing young population. Mobile travel bookings for Germany, Belgium and the UK is very low, less than 20%, which is three times less than China. Computer and tablets continue to make the biggest share of bookings."
Consumers seek the great outdoors post pandemic
The most popular travel features for consumers remain relaxation and a safe destination.
After lockdown, consumers headed to the great outdoors, showing more interest in nature and beach tourism that offer a wide variety of outdoor activities.
Eco-tourism uptake rose along with other types of sustainable travel experiences. However, 65% of global consumers say that they are concerned about climate change, while only 48% choose sustainable travel features in 2021.
Disconnect between consumer expectations and business priorities
Euromonitor International reported that 45% of consumers value an easy customer experience, and 41% are looking to have use of a mobile app, useful across the stages of the customer journey to help deliver a consistent and seamless experience.
Ms Bremner said: "As companies slowly emerge from the crisis, the importance of engaging and building relationships and emotional links with the end-consumer becomes vital for market players. Hyper-personalisation is the tool that can bridge that gap and optimise content, products and services for changing demands. Flexible payments and loyalty programmes are more important to consumers than businesses may realise, since businesses are not prioritising these areas."
…
READ ALSO: EUROMONITOR RELEASES REPORT ON POST-PANDEMIC TOURISM