DAVID RUETZ, HEAD OF ITB BERLIN – "DEMAND FOR AN IN-PERSON EVENT IN 2021 IS HIGH"
With Covid-19 crisis continuing, many in the industry are wondering about the status of ITB shows in 2021. We put the question to the head of ITB Berlin, David Ruetz.
One thing is certain: ITB Berlin 2021 will take place, whatever happens. We are preparing for three scenarios.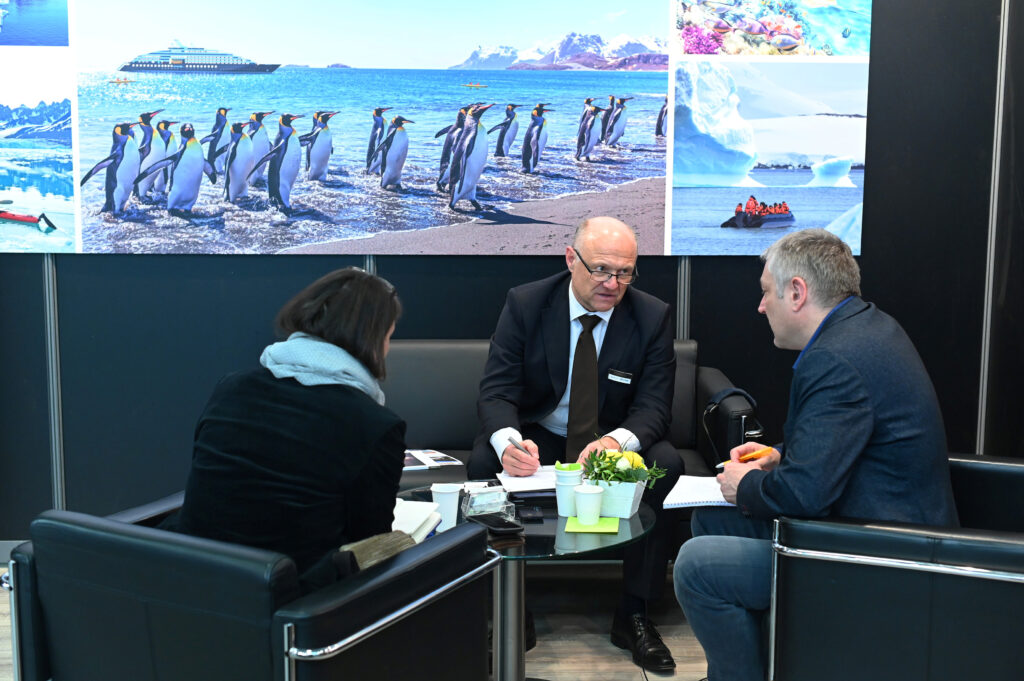 The perfect scenario would depend on a vaccine being available, with the event being held with the usual number of trade visitors and the general public.
In the second case, there would be a hybrid variant, with coordinated content at in-person and virtual events.
The third scenario would be a virtual event only, which we think is the least likely possibility.
Demand by exhibitors for the in-person event is already high. Currently, around 30% have registered for ITB Berlin 2021.
Messe Berlin recently successfully held the IFA trade show – in the field of home electronics. Do you see this as a type of "proof of concept" for future events at the Berlin Exhibition Grounds?
Yes, I could well imagine that in the future. At IFA, we already placed a strong emphasis on virtual content, which was very well received. We were also able to gain valuable experience with a large in-person event in the age of the coronavirus. The new hygiene measures, registration procedures and physical distancing rules proved to be very practical and were well received by media, visitors and exhibitors. Everyone felt very safe and comfortable during the event. This is something we can work with now.
It's now been a few months since the launch of ITB.com. How is this new hub coming along?
ITB.com is a genuine success story. Covid-19 is driving digitalisation and has given this platform a boost too. Representatives of the travel industry can exchange views and network here. We also have important industry news and update users every month with expert knowledge from our Virtual Convention series.
You have also launched a series of webinars. What are the main goals of these, and what has feedback been like so far?
We have already held a number of specialist sessions with high-profile interview partners. The feedback was very positive. Some users follow the live stream while others watch them as a video afterwards.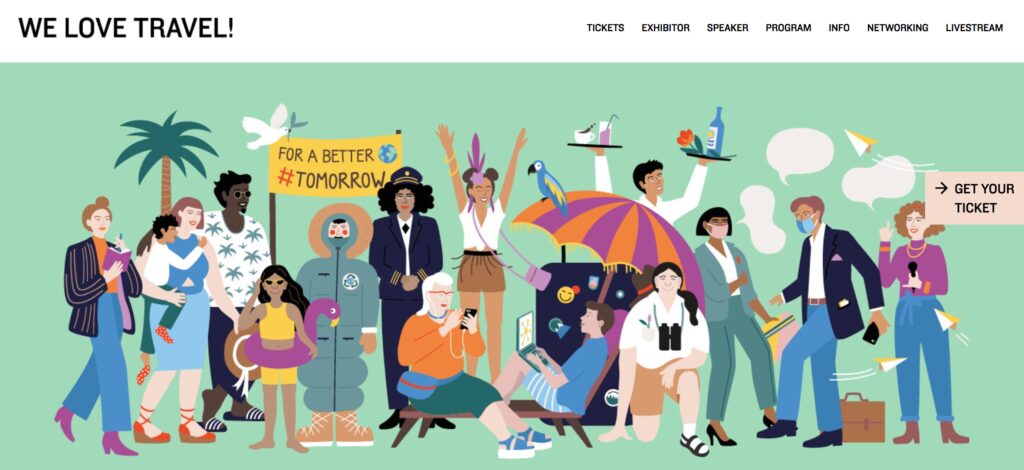 Tell us a little more about the "We Love Travel" event.
Following this year's unfortunate cancellation of ITB and the Berlin Travel Festival, together with the BTF we have organised a hybrid event at Arena Berlin from 16 to 18 October, which caters for trade visitors and the general public alike. Trade visitors will be able to establish and cultivate contacts, find out about products and services from exhibitors and attend lectures and discussions on the stage. On the weekend members of the general public will be able to get inspiration for planning their next trip. After months of being restricted to virtual events people want to meet again in person, and the industry wants to exchange views on pressing topics. With this event, we are also moving slowly towards a trade fair concept, which is an important step in the direction of normality, or rather the new normal. It is precisely because the industry is in crisis that this type of format is of such great value. The coming weeks and months will be marked by great uncertainty. Together we want to discuss what the industry has learned and how we all want to travel, and indeed will have to travel in the future.
How important is it to have a "global hub" such as ITB in times such as these?
I consider this to be extremely important. The industry is experiencing the worst crisis in its history. There is a huge desire to come together and exchange views. Over the years, ITB has become more and more global. Like digitalisation, this is now picking up speed. The challenges facing our industry are global – so it is all the more important to interact with others across borders.
What is the mood like looking to the future, and what travel segments do you think will emerge the fastest?
I believe people will always have an intense longing for travel, and I am confident that will not change. However, what is likely to change is the way we travel. Checking in without personal contact has already become accepted, and this trend will become even more widespread. The industry will also become significantly more flexible. We are all just getting used to making reservations at much shorter notice instead of considerably in advance. It has also become normal to change bookings at least once, sometimes several times. As a result, the companies able to adapt to the new circumstances will be the most successful. Technology companies are certain to benefit most from these trends.