COPENHAGEN BECOMES SUSTAINABLE URBAN FARMING HUB
In recent years, the former industrial district of Refshaleøen has become one of Copenhagen's hippest areas and a hub for creativity, festivals but also great foods of all kinds and alternative urban development.
The former industrial district of Refshaleøen, in Copenhagen, along the harbour is one of the hippest areas in the Danish capital. It is a hub for creativity, festivals and alternative urban development where great sustainable food is a key focus, which will please travellers looking for exciting sustainable, eco-friendly and inclusive culinary experiences.
Øens Have is a vibrant and green area for urban farming, growing local produce in the centre of the city. The venue aims to inspire and encourage more green and sustainable living, increasing the synergy between nature, agriculture, and the capital city.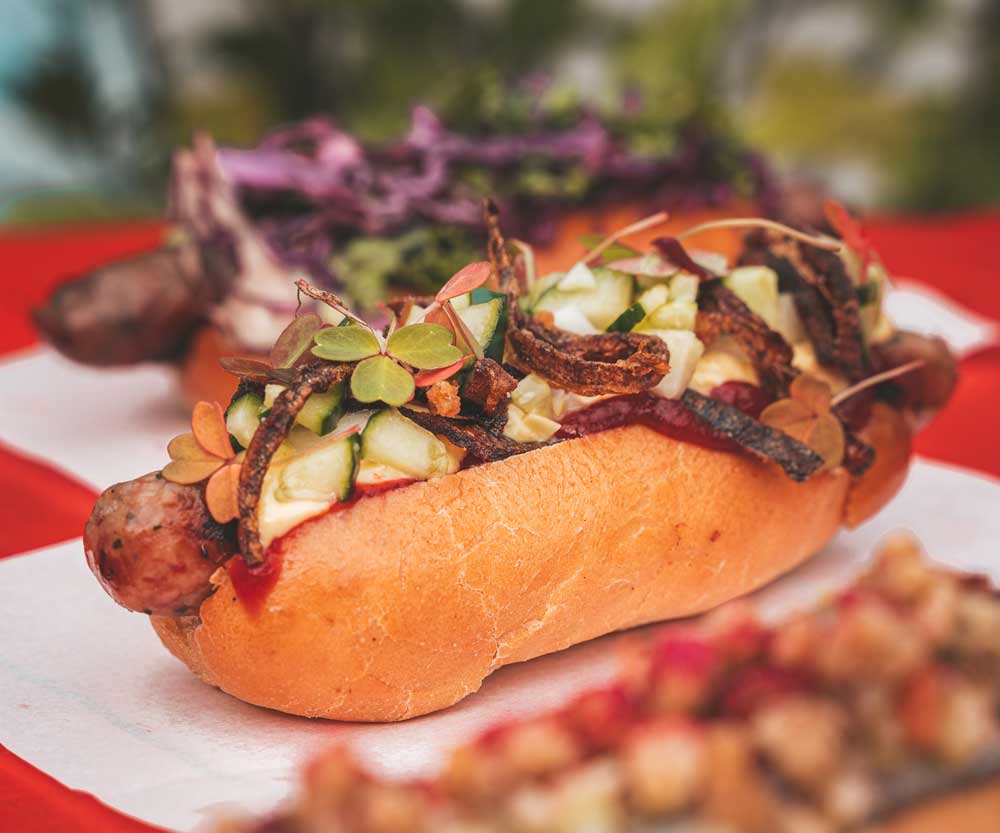 All of the food stalls at Reffen Copenhagen Street Food are built around recycled materials as all stalls are made of old shipping containers. Reducing food waste and energy consumption is also a massive part of Reffen's core values. Visitors to Reffen can find over 50 start-ups in the form of food stalls from all over, bars and creative workshops. Reffen's ambition is to create a melting pot with a food market. And it is also the perfect place to enjoy food and drink with front row views of Copenhagen's majestic harbour. The venue reopened for the summer season on March 30.
Amass is one of the most sustainable restaurants in the Nordics with a zero-waste principle. It has its own 800sq m garden situated directly in front of the dining room where they grow vegetables, herbs, and nurture other ingredients for the restaurant including fish, which feed the plants inside the glasshouse. Amass serves contemporary, organic cuisine with a strict focus on locally sourced ingredients, mostly coming from local farms and regional purveyors and of course its own garden in front of the dining room!