SO/ Maldives makes a splash: first guests to arrive in November 2023
SO/ Maldives, an exquisite addition to the world-class luxury hospitality landscape, is all set to open its doors to discerning guests in November 2023. This latest venture by S Hotels and Resorts PCL, and the third retreat at CROSSROADS Maldives, will introduce a new era of fashion-forward, five-star hospitality in the idyllic archipelago.
The resort, a USD 60 million project developed in partnership with the leading business and real estate conglomerate Wai Eco World Developer (WEWD), will be the first to introduce the ultra-fashionable SO/ Hotels & Resorts brand to the Maldives.
Exclusive first impressions

Designed to astound from the first glance, the resort offers a grand entrance for its guests. Arriving by a short 15-minute speedboat ride from Malé's Velana International Airport, guests will be welcomed into a glamorous glass pavilion offering a breathtaking 360-degree panorama of the pristine private island. This experience sets the stage for the luxury that awaits within SO/ Maldives. The carefully curated beachfront and over-water pool villas, which range from 120 to 330 square metres, harmoniously blend contemporary design, natural beauty, and a keen focus on sustainability.
Tailored gastronomy and entertainment experiences

SO/ Maldives, besides offering an ultra-luxurious stay, promises its high-end clientele an eclectic gastronomic and entertainment journey. The Lazuli Beach Club is set to become the epicentre of sophisticated parties in the Maldives, offering a carefully curated programme featuring international DJs and diverse entertainment. Guests can also experience the ambience of a Middle Eastern restaurant with fine dining at Hadaba or savour an all-day dining experience inspired by the flavours of Asia at The Citronelle Club.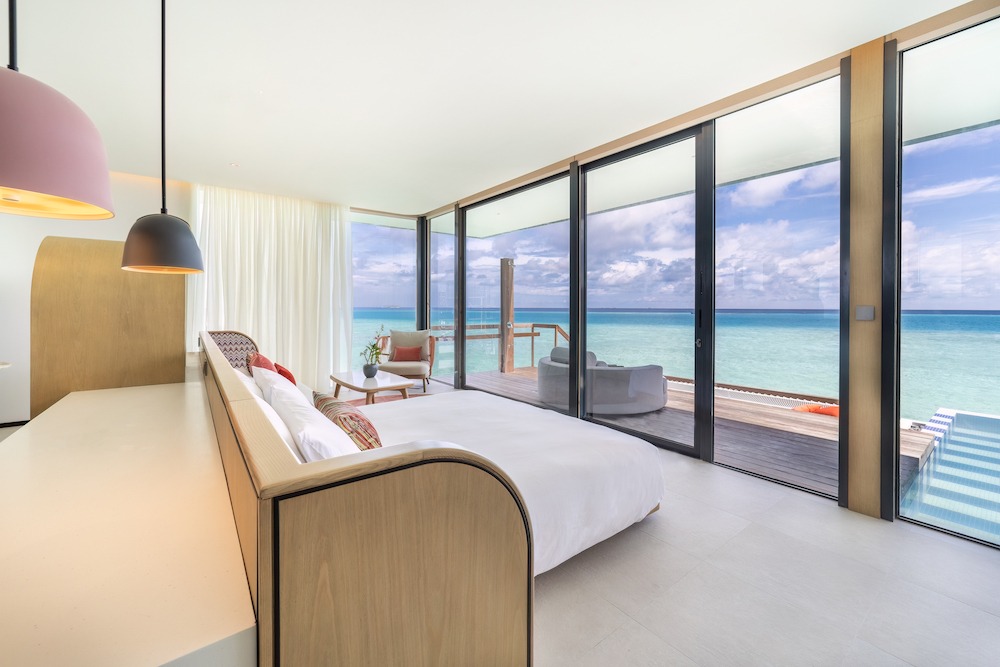 S Hotels & Resorts is one of the pionniers of a new form of luxury hospitality, raising the bar for sustainable operations in this captivating destination. With its imminent opening, SO/ Maldives will cater to the discerning traveller who seeks a unique blend of fashion-forward design, lavish comfort, and a commitment to environmental sustainability. November 2023 marks an exciting milestone in the evolution of luxurious island getaways, as SO/ Maldives readies to roll out its unique 'red carpet' to welcome its esteemed guests.
Read also: Experience the 2023 Tour de France with Best Western® Hotels & Resorts