SHANGRI-LA GROUP ANNOUNCES LUXURY HOTEL FOR KYOTO
Shangri-La Group has announced a new joint venture with Samty Co. Ltd to develop a luxury hotel in Kyoto, Japan. The location of the proposed hotel is just north of the Nijo Castle, a UNESCO World Heritage Site, one of the most popular tourist destinations in Kyoto. 
It is conveniently situated just four kilometres north of Kyoto Station, one of the main gateways into the city. This hotel will be Shangri-La Group's second hotel in Japan, after Shangri-La Tokyo.
Lim Beng Chee, Shangri-La Group's Chief Executive Officer, said: "We are thrilled with this new partnership with Samty Group. This project brings together Shangri-La Group's hospitality expertise, and leverages Samty Group's strong track record in real estate development in Japan, especially in the Kansai region where Kyoto is located. We look forward to working together, and we hope to begin welcoming guests to this new hotel by 2024."
Yasuhiro Ogawa, Samty Group's Representative Director and President, added: "Growing our hotel portfolio is a key strategy in Samty's business plan. This is our first luxury hotel development, and we look forward to working with Shangri-La Group to seek further opportunities in this sector."
Shangri-La's celebrates its 50th anniversary
As part of Shangri-La's 50th anniversary celebrations, the group has announced a refreshed brand logo for Shangri-La Hotels and Resorts (Shangri-La).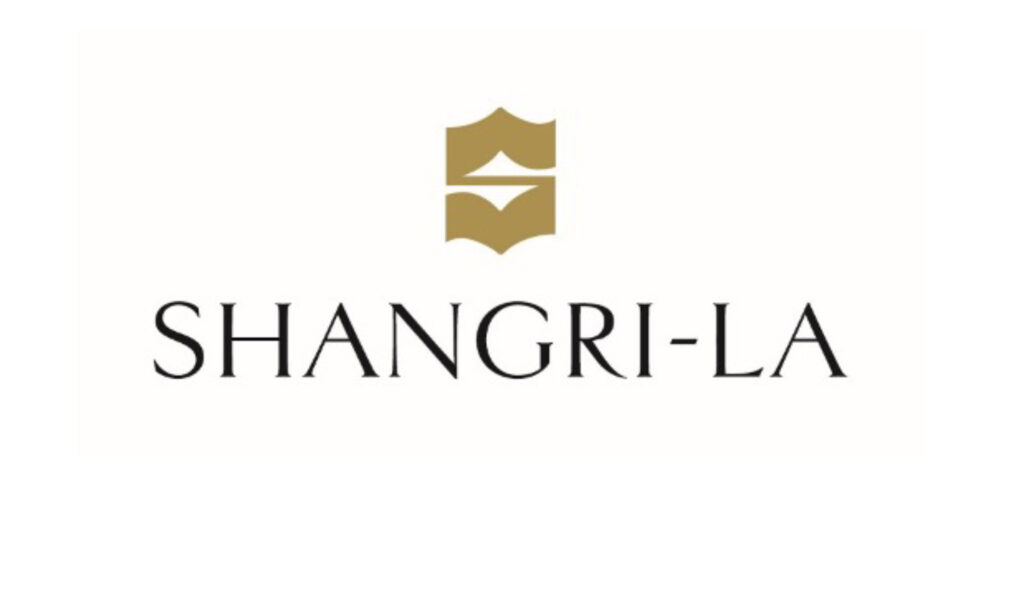 Hui Kuok, Chairman of Shangri-La Group, said the refreshed logo reflects the brand's journey and evolution with its guests, while staying true to the brand roots.
Beginning in Singapore in 1971 with the first hotel, Shangri-La's story has been closely tied to Asia for 50 years. The brand has expanded to key destinations around the world, with more than 80 hotels and resorts to date.
Kwok said: "Since our founding, Shangri-La has been known for our genuine and heartfelt care shown to guests and colleagues, hallmarks of our Asian heritage that make us unique and special to this day.
"We are not moving away from our core values, instead, this customer-centric approach signifies our commitment to strengthening the connection between our guests and our brand experience. Our brand evolution is our way of looking forward to the future and delivering on our promise of heartfelt hospitality in every moment across stay, wellness, family experience, gastronomy and more."
Keep it in the Fam.ily
Shangri-La Group has announced the launch of family experience brand Fam.ily that aims to create experiences for multi-generational families as well as provide support for customers on their parenting journeys.
This new offering reflects Shangri-La's Asian heritage and strong family culture, it also reaffirms the brand's commitment to evolving with customers to fulfill ever-changing demands and delivering a brand promise of "heartfelt hospitality".
Kuok said: "Family has always been at the heart of the Shangri-La brand culture and treating our guests like family remains a hallmark of the Shangri-La identity.
"With the launch of our new Fam.ily brand, and as we continue to introduce thoughtfully-designed family offerings, we hope to deliver the best-loved experiences that will bring families closer together, and create precious and lasting memories for our family guests."
Through Fam.ily, guests can take part in a wide variety of activities that have been specifically designed to encourage learning through play and shared experiences through co-discovery across generations.
This summer, pilot Fam.ily programmes will be rolled out at four properties across mainland China. For example, at Shangri-La Qinhuangdao's theatrical programme takes children back to the Qin Dynasty, helping them to develop communication skills, problem-solving abilities and teamwork, as well as building leadership through role-play. 
…