Homes & Villas by Marriott International focuses on curating best premium and luxury whole homes in most sought-after destinations
Launched in May 2019, Homes & Villas by Marriott International has over 65,000 premium and luxury whole home rentals located in over 700 destinations across the world
Present in six Asian countries, Homes & Villas recently added some 350 home rentals in Australia and New Zealand. Chris Stephenson, Vice President, Business Development and Account Management, Homes and Villas by Marriott International looks at doing more business in the region at ITB Asia.
What are the trends shaping the premium and luxury whole home rentals market?
People are looking for trusted home rentals with high standards. Our company is well positioned as we work exclusively with select professional property management companies which deliver on the high product and service standards that guests expect of Marriott International in design, cleanliness, safety, reliability and high-end amenities.

We are also seeing more people combining home rentals and hotel stays in the same trip with for example a city break followed by a retreat in a drive-to destination in the countryside. This kind of travel behaviour fits perfectly with our business.

Do you notice any changes in booking behaviour and length of stay at home rentals?
Our average booking window is currently 85 days for YTD confirmed bookings versus 75 days in 2021 and 49 in 2020 as people become more optimistic and comfortable with booking out. We have noticed that people tend to stay at entire private home rentals for a longer period of time, blending work/school with vacation through "leisure" travel. People are increasingly looking for more flexibility as it relates to their travel plans.
What is Homes & Villas by Marriott International presenting at ITB Asia this year?
We want to highlight the uniqueness of Homes and Villas by Marriott International in the market by showcasing a home-like environment at ITB Asia, and showing the benefits to those who are interested in working with us. We focus on curating the best premium and luxury whole homes in the most sought-after destinations. HMCs listing with us know they can benefit from Marriott's world-class reputation in the hospitality industry built over 90 years. We believe this is what differentiates HVMI versus other open platforms. We are also the only home rental platform to participate in a robust travel programme – Marriott Bonvoy – with all the benefits that brings to both property management companies and travellers.

You recently launched in Australia and New Zealand. How is everything going?
Demand is growing and we are seeing bookings come from urban cities to leisure destinations. The number of reservations after our launch announcement doubled. We also see bookings coming from both international and domestic travellers, as more borders open worldwide.

How important is ITB Asia in your strategy?
ITB Asia is a great forum to meet new people, exchange insights and generate ideas, which helps build a better and bigger travel ecosystem for everyone in the industry.
STAND Q11
---
Don't miss today's Keynote by Marriott International:
Keynote: Rebuilding Confidence: How COVID-19 Fostered a More Resilient Future for Travel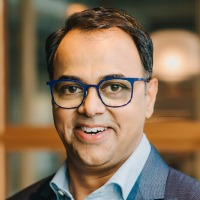 Speaker: Rajeev Menon, President, Asia Pacific (Excluding Greater China), Marriott International
L3, Cassia Ballroom, 3201A – Today, 9:15-9:30 am
---

Holiday travel trends deciphered
Homes & Villas by Marriott International Vice President Chris Stephenson shares with ITB Asia News readers his insights on major trends in 2022.
– Over indexing for larger properties (3+ bedrooms), properties near hiking, national parks, and golf courses as well as urban properties (75% of all bookings).
– Properties with private pools or hot tubs are more likely to be booked in fall/winter seasons.

– End of year searches begin to peak in May, with peaks gradually increasing through July to August. Beach/Coastal homes were the most booked during the summer months, however in 2022, HVMI saw more homes in urban areas being booked vs 2021, as international travel resumes, says Stephenson.
Photo: Chris Stephenson, Vice President, Business Development and Account Management, Homes and Villas by Marriott International