WHAT WILL BE BRITAIN'S BIGGEST HOTEL OPENINGS PLANNED FOR 2022
With a number of new openings set to take place, 2022 is set to be an important year for the UK's hotel market.
Why is 2022 such a key year for hotel openings? Hoteliers plan on capitalising on rising demand for the year ahead, while hotels that suffered delayed openings because of the pandemic will now be able to open their doors. They will join hoteliers with new ideas and innovations ready to be experienced, as well as properties that will be revolutionised under new management. 
London looks set to be the hub for new hotel openings, with eight reportedly scheduled for 2022. That said, it is a major year for hotels across the United Kingdom, with openings set to take place in Manchester, Liverpool, Windsor, as well as locations in Scotland and Northern Ireland.
London hotel openings for 2022
One of the most anticipated hotel openings for 2022 is Bromley Town Hall. Plans to conserve the Grade-II listed building started back in 2015, with the opening planned for May 2022. The 24-bedroom boutique hotel will feature a bar, restaurant, members' lounge and outdoor courtyard. The building is rich with history: David Bowie's wedding to Mary Angela Barnett took place there in 1970, while news of George V's ascendancy to the throne was read on the front steps back in 1910.
Raffles Hotels' will also come to London next year, with the opening of The OWO in late 2022. The hotel is located at a site that was once a base for Winston Churchill during the Second World War. It was reportedly also the inspiration for Ian Fleming's James Bond books, and even served as a location for several of the films. Expect Edwardian architecture, with 120 rooms and suites. There will be bars, restaurants, a spa and even indoor courtyards and terraces. Perhaps most significantly, it will be the first time this building is open to the public in more than a century.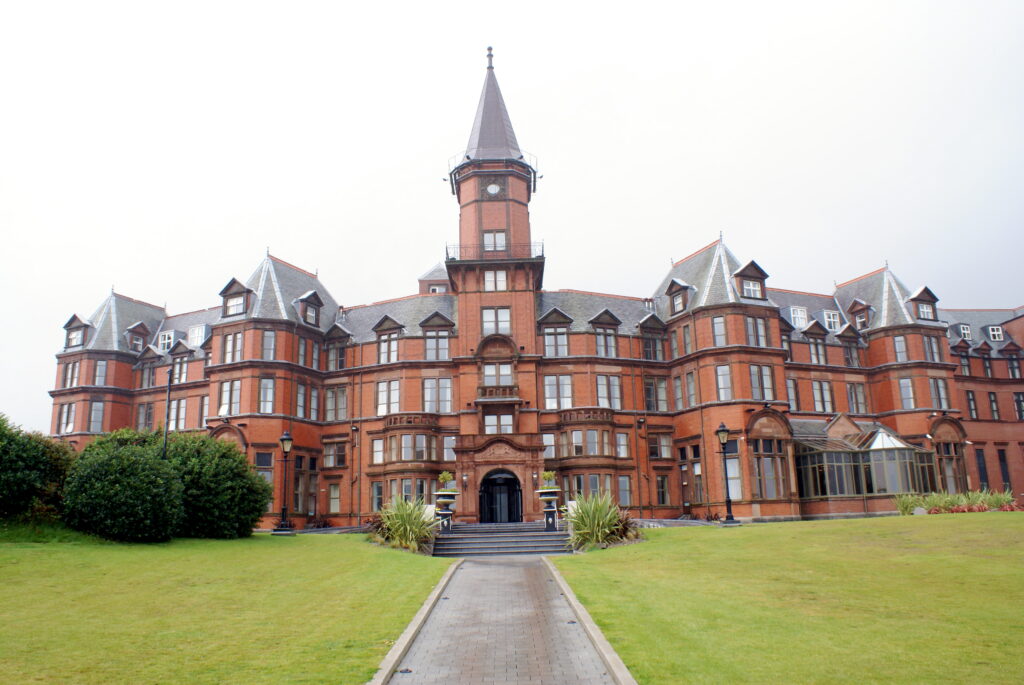 Hotel openings In Wales, Scotland and Northern Ireland
The revered Slieve Donard Hotel is due to be refurbished for 2022. The hotel is located at the foot of the Mountains of Mourne, and was acquired by Adventurous Journeys Capital Partners in October 2021. According to reports, a redesign will be inspired by the history of the County Down region. Slieve Donard is exceptionally popular with golf tourists, yet the refurbishment will expand on its programme. A new two-floor spa will be opened, featuring a swimming pool, steam room, and much more. There will also be a ballroom for private events.
Edinburgh will be home to a new Hotel W in 2022, located in St James Quarter. The building will feature 12 storeys, including room for a presidential suite. The rooftop spaces are set to be a big draw, with 360-degree panoramic views of the city, along with a destination bar, chef's table and outdoor terrace.
Another big hotel opening set for 2022 is The Albion in Aberteifi, Wales. The innovative hotel will be located in two historic warehouses overlooking the River Teifi. Much of the original features of the buildings will be preserved, while rooms will be nautically-themed. There will be custom made furniture, Welsh wool blankets and textile decorations too.
Other hotel openings In the UK
The Nyx Hotel will open in Liverpool's historic Gostins Building in 2022. The hotel made headlines after it was reported that social media influences will have a say in its design. After the success of Hotel Brooklyn Manchester, a Hotel Brooklyn will open in Leicester, inspired by the famed New York borough. Meanwhile, Windsor will become home to Fairmont Windsor Park, a country retreat due to open in January 2022.