Categories
€20 BILLION GROWTH PROJECTED FOR JAPAN'S HOTEL MARKET BY 2026
A recent study published by Renub Research forecasts that Japan's hotel sector will surpass its pre-Covid revenues by 2022, thanks to the strength of the domestic market.
As the Tokyo Olympics take place behind closed doors, the spectacular event is unlikely to lift the perspectives of Japan's tourism in the short term.
Prior to the pandemic, Japan hoped to attract 40 million foreign guests in 2021. It also had a target for 60 Million foreign travellers by 2030 as several major events are set to take place in the country. Following the Olympics, Japan is expected to host the Osaka-Kansai World Expo (2025).
While the year 2020 was devastating across the world for the tourism industry, Renub Research expects an improvement for 2021 and particularly for 2022. According to Renub, new consumption habits such as a four-day working week and the subsequent increase in leisure time, and "workstations" (working while on vacation), will generate new domestic demand. These domestic tourists have provided much-needed relief to the nation's hard-hit hotel industry. The hospitality market will, says the report, likely reach its pre-COVID level by the end of the year 2022.
More international chains move into Japan
According to the report, investors maintained an interest in the Japanese hotel market. They have seen the downturn as an opportunity to buy-up assets. Homegrown hotel companies primarily dominate the hotel industry in Japan. Domestic brands and their chains cover 90% of the total market in the country. However, foreign chains have developed steadily in the past few years. As an example, in June, Marriott International opened its 70th property in the country, the Aloft Osaka Dojima.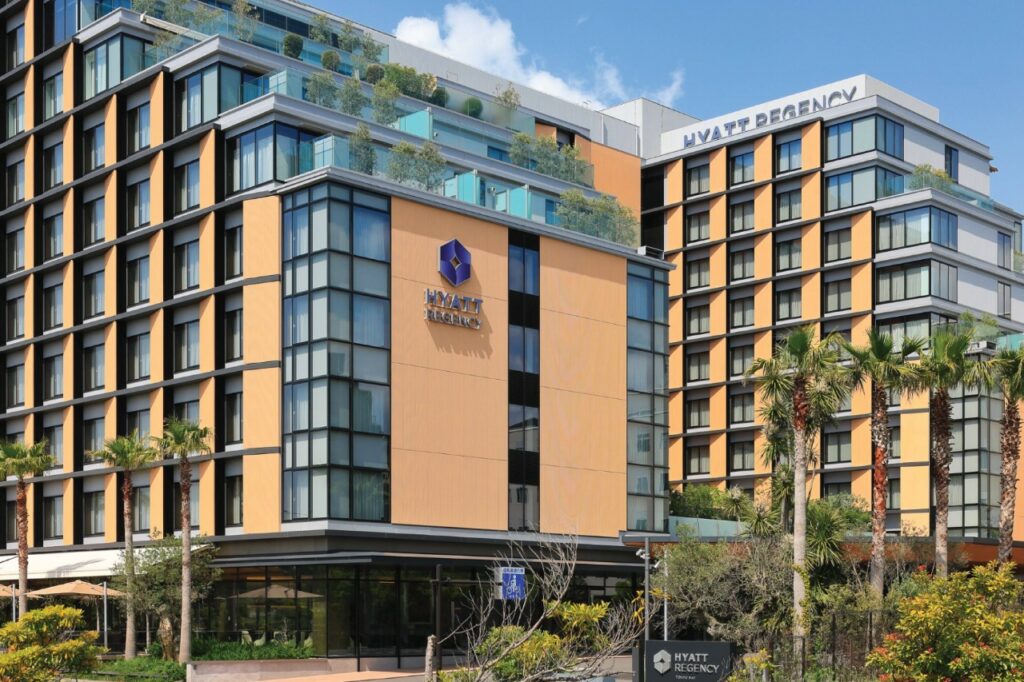 Another example is Hyatt, which, in July, opened the Hyatt Regency Tokyo Bay. The newly renovated 350-room urban resort is close to premier attractions such as Tokyo Disney Resort, the entertainment and shopping district of Odaiba, and Makuhari Messe, one of Japan's largest convention centres.
The report points to a growth of CAGR (Compound Annual Growth Rate) in Japan's hospitality market of 54.01% from 2020-2026.

The mid-scale hotel segment dominates. Domestic tourists are its primary clientele due to the quality services offered by most mid-scale hotels, and effective utilisation of the available space has become the significant reason for this segment's rapid growth.

Japan is expected to see robust growth in inbound tourism in the course of time. This growth is expected to maintain its forward momentum and fuel a strong performance in the hotel industry in the coming years, despite global economic uncertainty. Tourism growth in Osaka has been especially notable.
Tokyo stands top of the country's major cities, registering the highest number of rooms in Japan, with around a million tourists visiting the city. Osaka and Kyoto have witnessed rising numbers of arrivals year-on-year, being ranked second and third for the total number of rooms.