Civitatis reveals all about the most romantic destinations in the world
Civitatis is a leading online platform for booking activities, day trips and guided tours in the most visited tourist destinations around the world. With this expertise, the company has shared a list of its most romantic destinations around the world…
Civitatis was born in 2008 and has since grown to reach over 10 million travellers. With over 77,200 activities in 3,460 destinations in 150 countries, Civitatis confirms its positioning as a leading online distributor. With such a deep insight on destinations, the company recently revealed its best spots for a romantic getaway, perfect spots for honeymooners…
Venice, Italy
With its canals and gondolas, Venice is one of the most popular romantic travel destinations in the world. The city has countless charming historic buildings and picturesque bridges over the water that line its amazing streets. This creates the perfect setting for romance, especially in front of the city's most famous sights, such as San Marco Square, the Rialto Bridge, the Bridge of Sighs and the Clock Tower.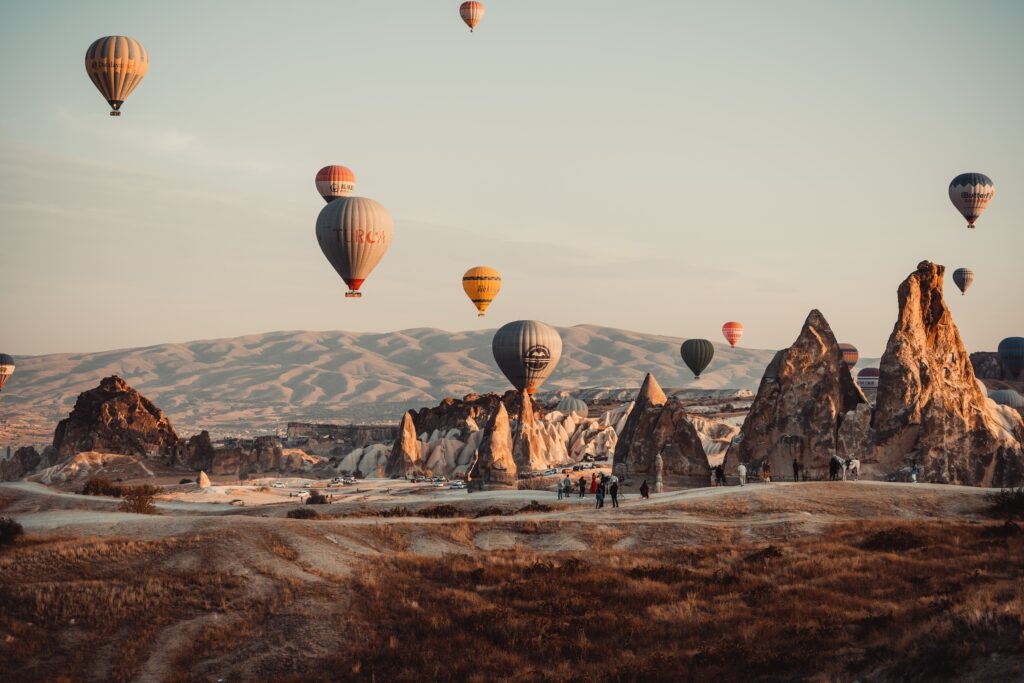 Cappadocia, Turkey
Where should go a couple looking for adventure ? How about a trip to Cappadocia, a region of Turkey with stunning scenery and a rich Byzantine archaeological culture? The rocks sculpted by erosion over the years give it a lunar-like landscape, with many natural caves. One of the most famous excursions to make is a hot air balloon flight with breathtaking views. The perfect moment to make an emotional marriage proposal.
Maldives
Turquoise waters and white sand beaches are the idyllic setting for the Maldives. The archipelago is a favourite for couples who dream of perfect days in exquisite bungalows built on the water. With around 1,190 coral islands and sandbanks set above an underwater mountain range, the islands are surrounded by lagoons and protected by reefs that attract hundreds of species. The destination is also ideal for water sports and diving enthusiasts.
Mauritius
Mauritius archipelago is a popular destination for Europeans and Americans to enjoy romantic getaways. Its palm-fringed beaches of white sand and crystal-clear water, lush mountains and waterfalls give the island an atmosphere conducive to romance. There are many luxurious hotels and restaurants on the island to fullfill the romantic aspect of the destination…
Punta Cana, Dominican Republic
The Caribbean is for many the perfect place to spend a honeymoon. Punta Cana in the Dominican Republic is known for its all-inclusive hotels and resorts, which include spas, restaurants, bars, entertainment areas and other exclusive services at affordable prices. And nothing is more romantic than looking at magical sunsets over Punta Cana.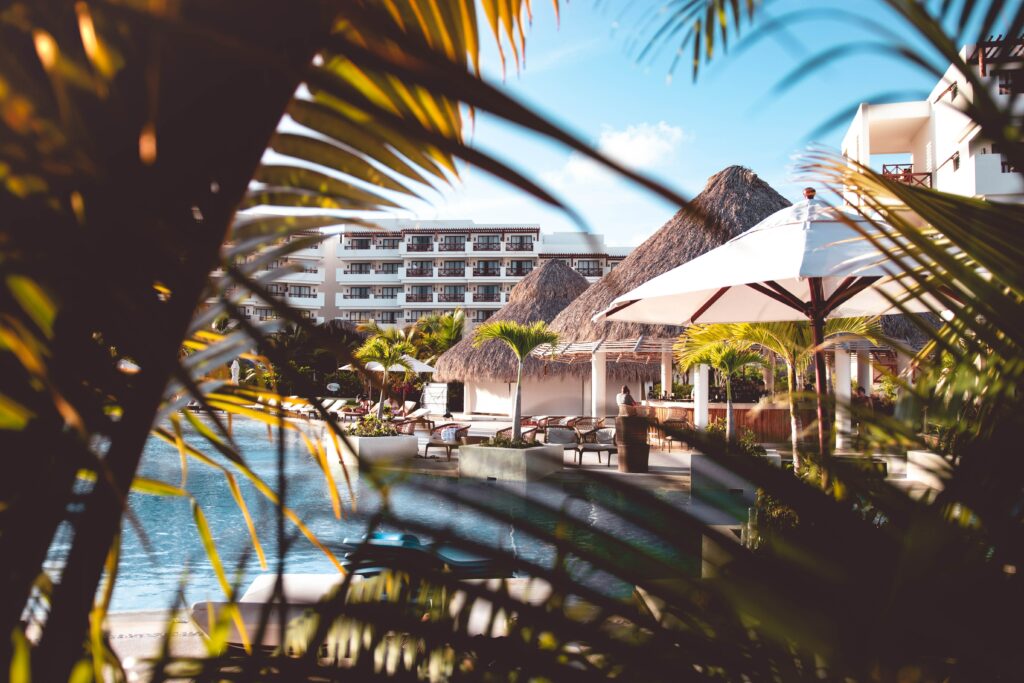 Bora Bora, French Polynesia
Luxury bungalows on stilts overlooking a turquoise sea, palm trees and a heavenly atmosphere. This is Bora Bora, the most famous island in French Polynesia. Surrounded by coral reefs and islets, which form an 80 km² saltwater lagoon around it, Bora Bora offers many 5-star hotels, great restaurants and memorable romantic walks. This is a honeymoon destination to consider!
Santorini, Greece
Known as Greece's most romantic destination, Santorini is an archipelago of five islands, built on the towering cliffs of large volcanic eruptions. Among the most popular sights of the archipelago are its hot springs, steep cliffs, crystal-clear lagoons and, of course, its white and blue houses that contrast with the blue of the Aegean Sea. Enough to seduce the beloved one!
Vienna, Austria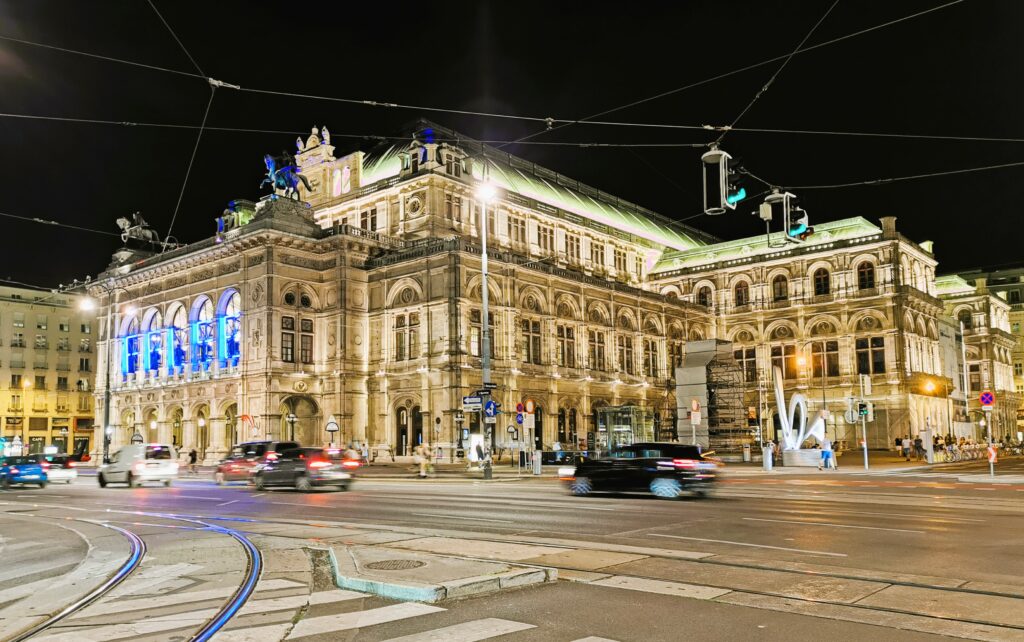 For the ones dreaming of a destination which seems to come out of a fairy-tale book, Vienna fits perfectly into this romantic role. Filled with historic buildings, palaces, museums, restaurants and charming cafés, the city is ideal for exploring on foot, hand in hand, while enjoying the local architecture and culture. A must-do is a boat trip on the Danube, the perfect romantic moment that brings everlasting memories.
Paris, France
The French capital is internationally known as the "city of love" and is ,without a doubt, one of the most beautiful destinations in Europe. Whether you live here or not, Paris offers a multitude of charming places as well as activities that will blow your loved one away. A trip to the 'I love you' wall can be a great way to begin, before taking your partner to dinner at the top of the Eiffel Tower, or on the Seine. For those on a budget, a picnic in one of the city's most beautiful parks is a great option. Or going to one of the many cabaret shows, accompanied by a glass of champagne.