Louvre Hotels Group commits to tourism solidarity with Solikend partnership
The second-largest European hotel group, Louvre Hotels Group, has made a commitment to "tourism solidarity" by partnering with the French startup
Louvre Hotels Group is reportedly the first to partner with Solikend, a French startup which centres around social justice and "solidarity reservations." 
Solikend is described as the "first solidarity platform for hotel reservations," with the founders inspired by the fact that there are many vacant rooms in hotels year-in, year-out. The founders "thought it would be important to open these up to associations and the public," and thus Solikend was founded.
The service works by having hotel managers "donating" a minimum of 20 nights, when the hotel is not fully booked, on an annual basis. Participating hotels are listed on the Solikend website, and social causes include French outfits such as the SPA, Secours Populaire, Amnesty International, SOS Children's Villages or other local associations.     
Costs of reservation are paid by the client, with rooms transferred to the association of choice. There is also the option for the client to overpay for the hotel room, with expenses donated to the association of choice.
"Solikend is a young entity, begun in Biarritz in 2019. Despite the difficult Covid period, Solikend has progressively developed by attracting a growing number of hotels, associations and clients," remarked Yoann Magnin, Founder of Solikend.
"Today we are very happy that a group as important as Louvre Hotels Group has joined the Solikend adventure by partnering with us for a more united world. Such a partnership will allow us to continue to grow throughout France, and even perhaps one day throughout Europe, making Solikend a major player in solidarity as well as shining light on the solidarity values of our hotel managers and our regions!".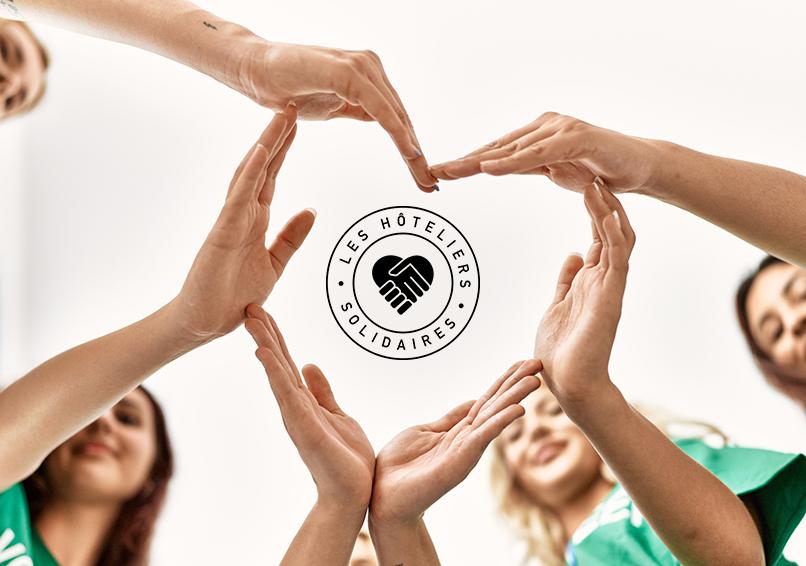 Louvre Hotels Group reaffirms commitment to CSR
The hotel group said it is committed to sustainable and solidarity tourism, with the former becoming "essential criteria in travellers' choices, both for its environmental aspects as well as its societal ones." Central to the company's CSR strategy is solidarity and societal commitment, for good reason, as reportedly 73% of travellers prioritise reservations at hotels which have sustainable practices over businesses that do not. 
The hotel group has made serious efforts regarding corporate social responsibility, with "Objective 2025" being one standout initiative. The plan, based on sustainable development goals set by the United Nations, sees the hotel group working with 26 objectives to be completed by the year 2025. The objectives include environmental services, as well as social and societal efforts.
Regarding environmental priorities, Louvre Hotels Group has said four main objectives: reducing energy consumption, reducing food waste, favouring the circular economy and eliminating single-use plastics. Plans to tackle these issues range from reducing 50% of food loss by the year 2050, or reducing energy consumption by 40% by 2030.
"We are very proud to actively participate in Solikend's development by offering this solution to all of our hotels, whether they are affiliates or franchised partners. We hope to have a hundred hotels on the platform by 2024," concurred Marie Nonell Marie Nonell, CSR Director of Louvre Hotels Group in a press release.
"This solidarity platform is a fantastic tool to highlight the commitment and solidarity of our hotel managers who are already engaged in their local regions, but also to make our clients aware of the causes that are dear to us. More than ever, we are convinced that tourism has a large role to play in society's solidarity movement. And Solikend is also a relevant solution to encourage tourism in the off season, by giving access to open rooms during that time."