Boston tourism campaign launched under the new "Meet Boston" name
The Greater Boston Convention & Visitors Bureau (GBCVB) announced at the end of last year that it would be changing its name and corporate identity
The city's new tourism identity has been accompanied by a campaign which is now targeting international markets. In its Annual Meeting last December, the GBCVB opted for a new organisational name and corporate identity: Meet Boston. It launched alongside the unveiling of a new tourism campaign developed in partnership with Allen & Gerritsen, a fully-integrated local advertising agency.
The new campaign theme is "Boston Never Gets Old". Its purpose is to promote year-round leisure travel to the city, targeting both domestic and international markets.
"Tourism is integral to the Boston and Bay State economy, and it was time for us to further invest in promoting all that we have to offer to draw large-scale, international events to the city. It is a global city that always deserves to be on the world stage," said Martha Sheridan, President & CEO of Meet Boston.
"We have five-star hotels, world-class venues, art exhibitions, incredible professional sports teams and 23 diverse neighbourhoods where 76 different languages are spoken. We also have 400 years of history that is not to be forgotten as we look to the future. The new 'Meet Boston' corporate identity reflects our plans to continually elevate the city across the world, and the 'Boston Never Gets Old' advertising and marketing campaign captures both our tradition and innovation."
Meet Boston plans to introduce vibrant, energetic campaigns to invite all travellers – whether they be families, solo travellers, friends on getaways, event planners or marathon runners to experience the many unique sides of a destination that never gets old.
Boston Never Gets Old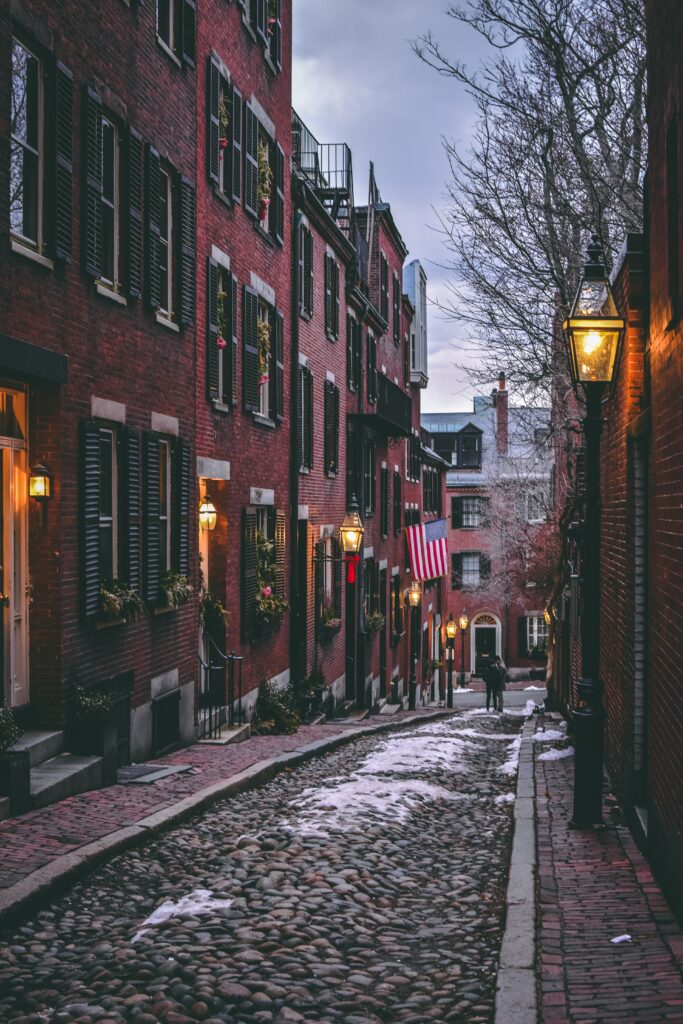 The inspiration for the Never Gets Old campaign draws from two major truths: The city is still forging its identity, and is a place that was built by motion and is designed to stay in motion.
The campaign includes dynamic creative visuals that illustrate Boston's arts, culture and food scene that will feature surprise ambassadors from the sports and entertainment industry. The first commercial is directed by accomplished director and Bostonian, DeMane Davis, and features celebrity chef Tiffani Faison.
Guiding principles of the overall campaign are to Be Inclusive, Be Newsworthy, Be In Motion, Be Historic, Be Transportive and Be Proud. These pillars highlight the city's history-making, innovation, authenticity, vibrancy, culture and quirkiness all in one.
The campaign also demonstrates how Greater Boston is ever-evolving and ever-changing, where visitors can play, feel, discover and experience a city that is always in season.
"At A&G, we are so proud to collaborate on Meet Boston's new brand identity and marketing campaign that displays the upward mobility of our city," said Andrew Graff, CEO at A&G which is headquartered in Boston's Seaport District.
"As the campaign continues to roll out, everyone will be able to see the intentionality that A&G and our production partners had in capturing the true essence of the city's evolution into becoming a more equitable city."
Campaign targets also international markets
The new corporate identity and tourism campaign was first unveiled to the more than 400 hoteliers, restaurateurs and attraction/event executives at their Annual Meeting and the response from the hospitality business community was overwhelmingly positive.
Its name and website, along with the new tourism campaign, was made official to the public in mid-December. The multi-million-dollar advertising campaign integrates social media, digital banners, out-of-home media, broadcast commercials and programmatic media buys. The campaign entered now in a second phase by targeting US Northeast markets and several key fly-in markets.
See the promotional video here.