Latvia offers exciting and vibrant MICE experiences
Latvia's abundant natural and cultural assets make it perfect for reliable, professional MICE with a variety of creative and exciting activities
Latvia affords its people and visitors the space to breathe, rest and recharge. The vibrant EU member state boasts a buzzing startup industry, flourishing food scene, and international achievements in science, sports and culture.
This makes it a reliable, professional meetings and events destination, further strengthened by state-of-the-art infrastructure, daily direct flights from most European capitals and multilingual staff well-versed in the latest technology. And the possibility to experience a variety of creative and exciting activities for team building event.
– "Rīgas Laivas" in the Andrejosta Yacht Club offers an opportunity to enjoy Riga with kayaks or SUP boards
– "PanCars" organises adventure-filled city rallies with individualised routes, including various control points located all over Riga
– Riga Central Market was the largest and most modern market in Europe after its opening. Enjoy a tour, its history and tastings
– Feel flight sensation as a pilot at the airBaltic Training centre, including a tour of the building and training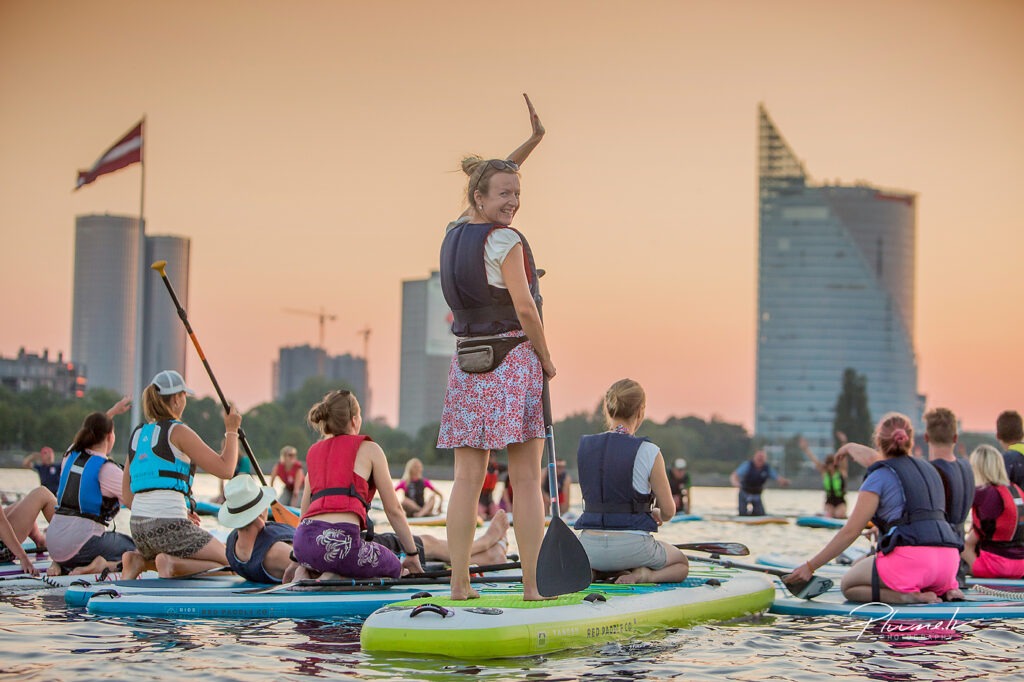 – "Purva bridēji" company proposes hiking experiences with bog shoes in Cena, Rukšu, Niedrāju-Pilka and Ķemeri moors
– Slide down the bobsleigh and sledge track "Sigulda", with its 16 turns along 1200 meters
– Near Sigulda is the netting park Līgatne. The park team offers a wide range of collective bonding programmes such as walking through forests, ravines and rivers
– Vienkoču Park has trails around models of historical manors and other buildings, wooden sculptures, ethnographic buildings, one-timbered boats, and a tar kiln
The beautiful landscapes of Līgatne, Cēsis and Sigulda are perfect for raft trips. It is comfortable, stable, easy to control. Latvian wine tastings? In the "Abava" winery near Tukums, taste rhubarb sparkling wine and various other drinks and to get to know the brewery's story.