AMIENS, THE IDEAL CITY ACCORDING TO JULES VERNE
With easy access by train, the city of Amiens is Northern France's best kept secret.
Home of famous author Jules Verne, the historic capital of Picardie region offers visitors a wide range of attractions, including France's largest gothic cathedral, floating gardens known as "Hortillonnages" and a vibrant culture & art scene.
Just an hour and a half from Paris by train, Amiens offers visitors a unique atmosphere, with a rich history and varied heritage. Amiens is also known for the hospitality and natural generosity of its inhabitants.
A cathedral with 360 city views
Amiens' most famous monument is certainly its classic XIII century Gothic cathedral, the largest in France. A UNESCO World Heritage site, the 800-year old cathedral of Notre-Dame impresses with its size and offers sweeping views of the town from the top of its towers. Every year, during the summer and Christmas periods, it welcomes "Chroma", a light show which brings the cathedral's facades to life.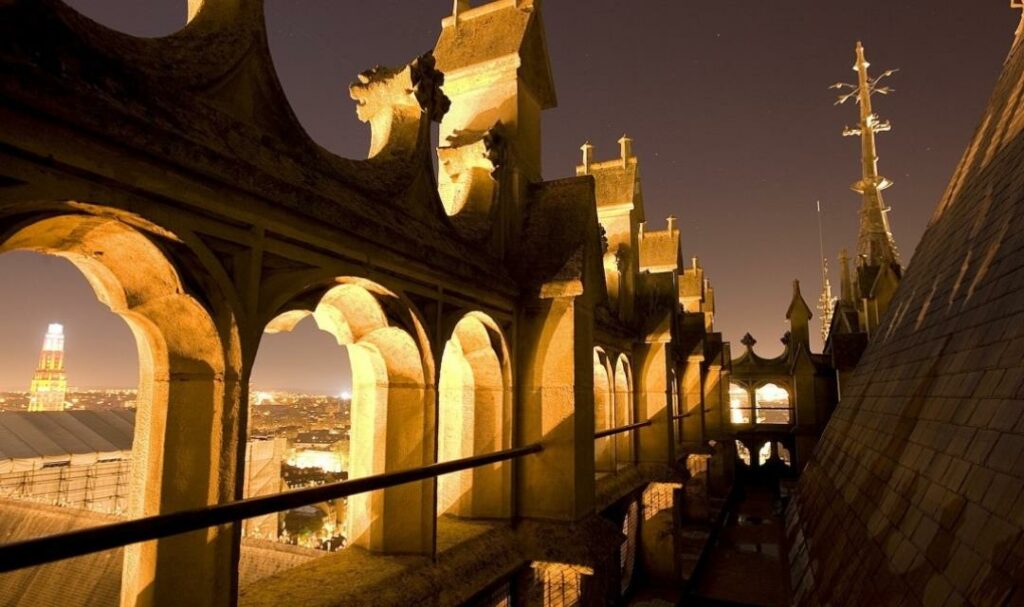 The medieval alleyways of Saint-Leu
Just a stone's throw away lies the picturesque district of Saint-Leu, with its medieval streets along the canal, which are filled with art galleries, vintage shops, restaurants and cafes nestled in small colourful houses. A must-see for visitors.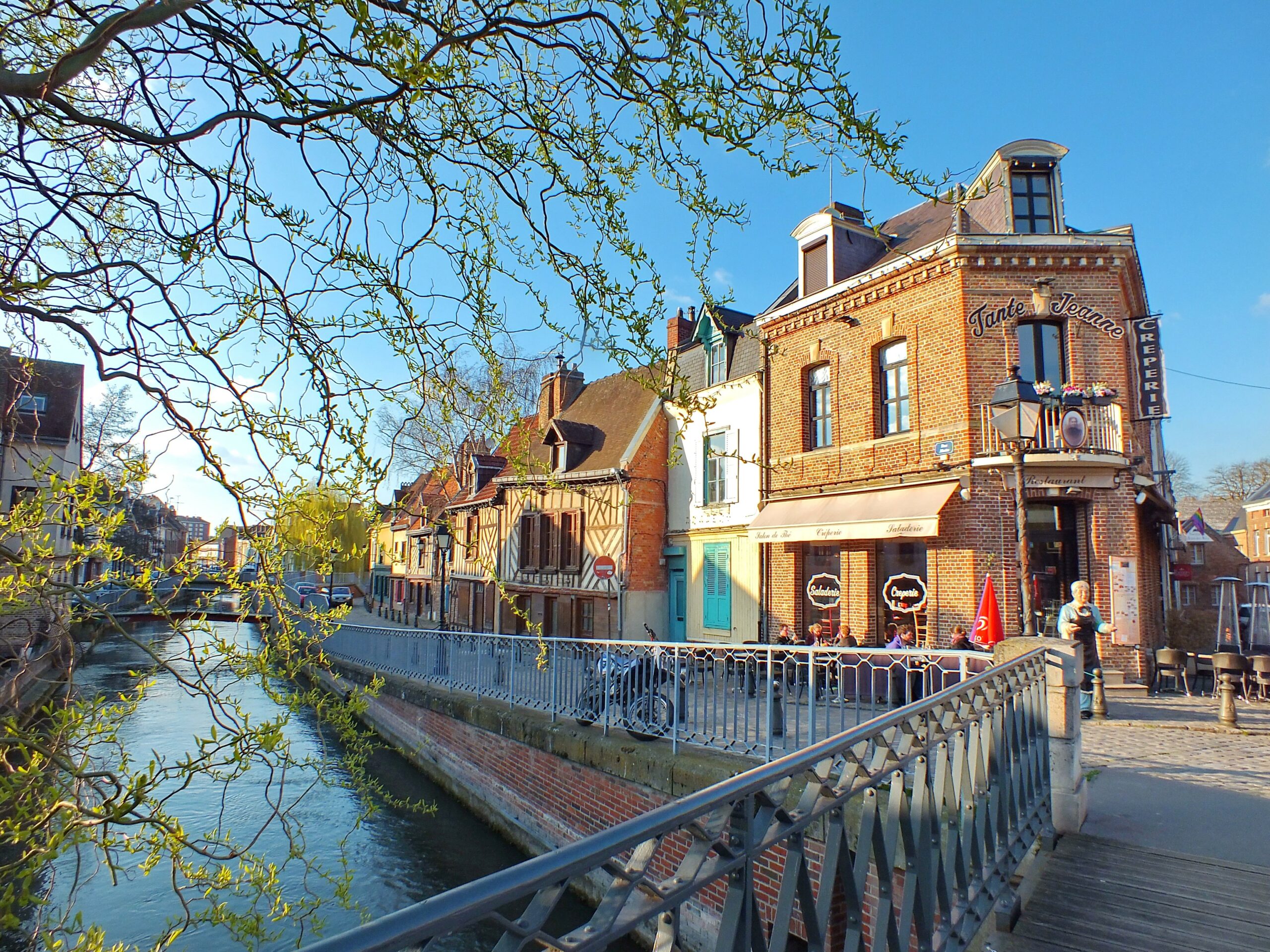 Floating gardens
Another highlight of the destination is the "Hortillonnages". The name designates floating gardens where locals have been growing vegetables since the Middle Ages. Today, these vegetable patches and ornamental gardens extend over 300 ha between the Somme and Avre rivers. Visitors can discover them by traditional boat with boatmen guides.
Another way of understanding this unique site is through the "The international garden festival, Hortillonnages Amiens" which takes place from May to October and offers visitors the chance to discover creations of landscape gardeners, visual artists and designers from all over the world. These gardens and visual works take an offbeat and poetic look at the environment. Visitors can take this unusual and eclectic tour by boat, on their own.
Follow in Jules Verne's footsteps
A visit would not be complete without a look at its museums. The recently renovated Musée de Picardie, dedicated to fine art, is often called the "Louvre of Picardie" for its extensive collections. Another must-see is Jules Verne's home, a splendid mansion which presents an extensive collection of memorabilia linked to Jules Verne's work. A thematic tour of the city following in the famous writer's footsteps is also available in several languages.