WYOMING OPENS KILLPECKER SAND DUNES FOR SURFING IN WINTER SEASON 2022/2023
The Wyoming Killpecker Sand Dunes in the USA are considered the second largest in the world. People can hit the slopes for a bucket-list experience of surfing on sand this winter season 2022/2023.
The Leucite Hills of southwestern Wyoming in the USA are the remains of volcanic flows from prehistoric eruptions with winds funnelling sand and gravel. As the winds blow through the Leucite Hills, the sand collects in large sand dunes. These dunes can reach heights of over 31 metres and run for over 160 km from west to east.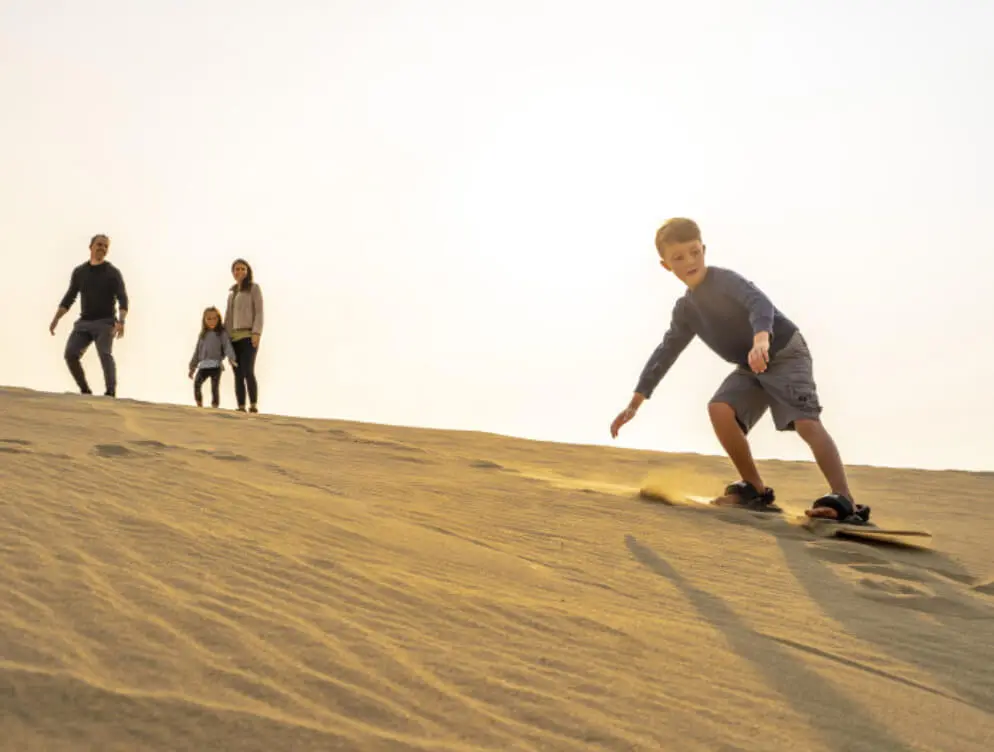 The biggest dunes are in the Killpecker Dune Field which begins east of the town of Eden. The area around the Killpecker Dune Field is the home of a herd of rare Desert Elk. The Desert Elk are not found anywhere else in North America. The landscapes of Killpecker Sand Dunes are punctuated by towering rock formations in the form of buttes and spires, like the famous Boars Tusk spire, making it a can't miss experience.
Visitors can now visit the new attraction located in Southwest Wyoming on their very own sandboard or sled. The boards are like snowboards, with two-foot holds and curved edges, while the sleds are like winter downhill sleds. Both sandboards, sleds with their accessories as well as helmets are now available for purchase at the Explore Rock Springs & Green River Visitor Center. Prices to acquire a sandboard start from US$209.
In addition, the area is perfect for an unforgettable scenic drive along the Sweetwater County. Travellers can ramble across the same high deserts and rugged mountains that were once traversed by Native Americans, mountain men, pioneers and even outlaws.
Highways 191 and 530 encircling Flaming Gorge National Recreation Area are designated state scenic byways. In addition to the notorious untamed horses of Wyoming, big game animals like moose, elk, deer, antelope and big-horn sheep also roam free. The Flaming Gorge-Green River Basin Scenic Byway is accessible from the towns of Green River and Rock Springs via Interstate 80. The 260-km loop dips into Utah and takes about three hours.