IRELAND'S ADVENTURE TOURISM SECTOR GETS €14M INVESTMENT THANKS TO NEW STRATEGY
Ireland has announced its first ever National Outdoor Recreation Strategy, with an investment of €14 million to go towards developing adventure tourism projects.
It is claimed that over 2.7 million overseas visitors to Ireland take part in outdoor activities per year. With facilities and activities centred around hiking, cycling, wild swimming and more, it is clear to see why Ireland is a popular destination in the world of outdoor exploration and adventure tourism. 
Embracing Ireland's Outdoors: new investment in adventure tourism
That is why Ireland's Department of Rural and Community Development recently announced the country's first ever National Outdoor Recreation Strategy, named "Embracing Ireland's Outdoors," with big plans to expand and strengthen the country's outdoor offerings.
The five-year strategy was announced by Heather Humphreys, Ireland's Minister for Rural and Community Development, who said she wants to "make Ireland the destination of choice internationally for outdoor adventures!".
The minister claimed that the effects of the global Covid-19 pandemic had led to an increased focus on Ireland's outdoor activities. 
"When we were confined to our counties or we could only meet friends and family outdoors, we gained a new found appreciation for the unique amenities we have on our doorstep whether it's our forest parks, our mountain trails, our rivers, our greenways or our stunning beaches," Humphreys noted.
"Embracing Ireland's Outdoors is about building on this momentum. It is about the strategic development of Ireland's Outdoor Recreation sector so we can deliver maximum benefits to communities across the country."
Minister Humphreys specifically cited the health benefits of spending time outdoors, as well as the economic benefits, namely for rural communities.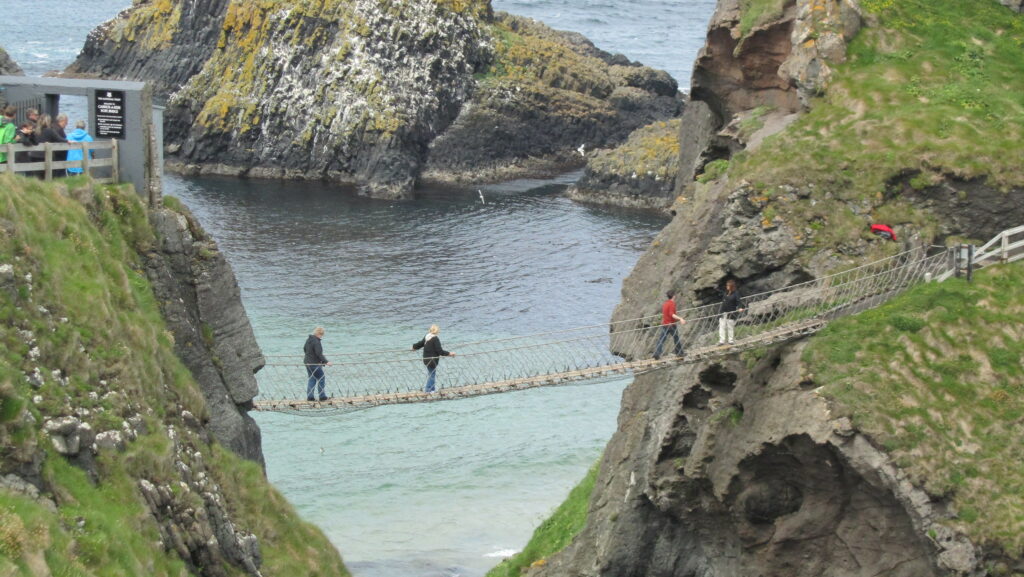 What adventure tourism projects are being funded?
In a press release, it was revealed that the Embracing Ireland's Outdoors strategy would centre around bolstering the infrastructure of outdoor activities at both national and county level.
New Outdoor Recreation Committees will apparently be based in every Irish county so that there is a streamlined approach to the strategy.
Fifty-nine outdoor recreation projects will receive part of the total €14 million investment. 
The county of Clare features the Cliffs of Moher North Coastal Walk, which will be repaired and upgraded. In Wexford, the Kilmore Quay Recreation Trail will have a cycle path developed, along with a footbridge and a carpark. Longford's North Longford Rebel Trail will be expanded, and Donegal's Carrigart to Downings Walkway will be developed. Meanwhile, the Cappoquin Railway Bridge Loop Walk between Millwheel Park and Rowing Club Grounds will be developed. All five of these projects will receive an investment of €500,000 each.
As part of the strategy, €495,000 has been pledged to bring a bike hub, bridge, signage, waymarking and promotion to the Roundwood Recreation Area in Wicklow, while €450,000 will go towards the Clonmel to Carrick-on-Suir Blueway in Tipperary.
Other projects to be funded include the River Erkina Community Blueway in Laois and the Creggs Mountain Walk in Galway.
"Significant stakeholder and public engagement has been at the core of the development of this Strategy," said Humphreys.
"I would like to thank the members of Comhairle na Tuaithe for their tireless work in developing the Strategy. Thanks to the high level of stakeholder and public engagement Embracing Ireland's Outdoors is a truly collaborative Strategy that will set the stage to strengthen and support the sustainable development of the outdoor recreation sector in Ireland for years to come."
Embracing Ireland's Outdoors's other operations
The Embracing Ireland's Outdoors initiative goes beyond allocating funding, the strategy entails key actions such as the Department of Rural and Community taking a lead role in developing a methodical approach to outdoor recreation at a national level.
Sport Ireland will also take on a co-leadership role with the aforementioned department, and there will be establishment of country structures such as County Outdoor Recreation Committees and County Stakeholder Forums.