New Caledonia tourism bounces back to 60% of pre-pandemic level
New Caledonia had a satisfactory year for its tourism sector in 2022, recording 78,848 foreign tourists equivalent to 60% of its pre-crisis international tourist numbers
The first half of the year was still marked by the maintenance of travel health restrictions but recovery accelerated rapidly in the last quarter with unprecedented levels in Australia and New Zealand. Leaving aside the absence of the Japanese, who are still very limited in their travel, the gradual recovery strategy, steered by New Caledonia Tourism under the aegis of the Government by mobilising the local players in the sector, has therefore worked with the conduct of major promotional campaigns throughout the year.
Figures published in December 2022 reveal very encouraging results for New Caledonia tourism. From January to December 2022, the French Pacific autonomous territory welcomed 78,848 foreign tourists by air, compared to 130,675 in 2019. This figure should be combined with the 60,371 cruise passengers received from the maritime reopening in October (not taken into account in the following analyses.
The recovery was therefore exponential, with a good month of December at only -10% of the pre-crisis level – 13,701 tourists in 2022 compared to 15,284 in 2019. But it was also very contrasting from one tourist market to another.
Metropolitan France was the first market to open up at the end of 2021. Despite this early opening, the market was more impacted than others by inflation with soaring ticket prices, longer flight times and occasional exceeding demand compared to seats capacity, particularly with New Caledonians going to Paris. In 2022, French visitors stabilised at around -21% compared to 2019 in the last quarter. With 32,402 tourists in 2022, France remains the number one tourist source for New Caledonia, accounting for 41% of visitors.
Australia tourism grew again from June onwards, with exceptional growth within just a seven month period. This cumulated even further to a growth of 43% in December 2022 compared to December 2019. A total of 18,941 Australian holidaymakers were recorded, representing 24% of all tourist arrivals.
New Zealand reopened its borders only in mid-July and followed a similar growth path to Australia. With 7,338 visitors to New Caledonia last year, New Zealand became the third largest tourism market for the first time with a market share of 9%. In December 2022, the number of New Zealanders in New Caledonia was up by 41% compared to 2019.
Japan still lags behind other markets. The country generated only 1,688 tourists to New Caledonia in 2022, representing a mere 2% of the total number of visitors. Fears of travelling prevailed for Japanese travellers as well as a late lifting of restrictions had an impact on Japanese travellers' demand towards New Caledonia.
Finally, the new route with Singapore, being launched by Aircalin on 1st July, is just beginning to be fully integrated by the local retail networks. Its use by tourists, which was still marginal in 2022, should logically increase this year.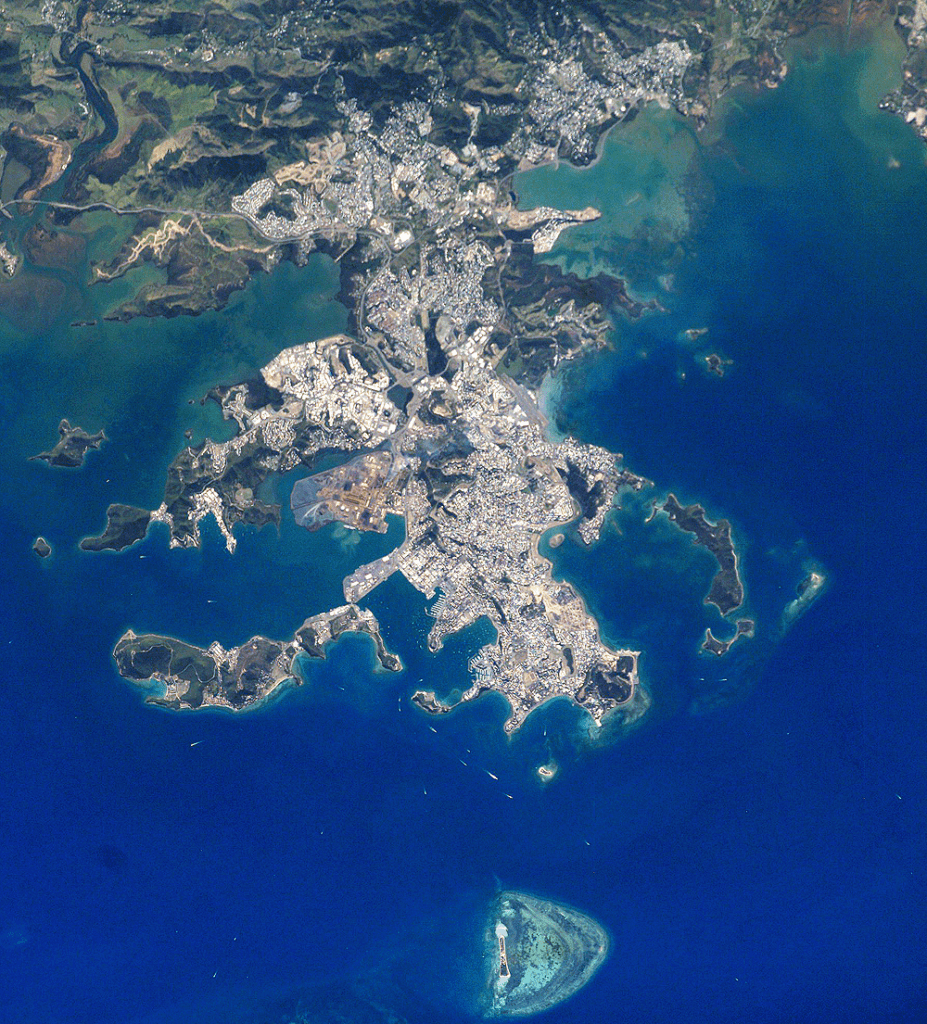 New Caledonia strategy unveiled
In February, New Caledonia Tourism unveiled its strategy for the revival of international tourism around 3 axes:
– Remobilising tourism players through the joint signing of a destination revival agreement, the organisation of seminars/workshops with New Caledonia professionals, the coordination of local players, etc.
– Rebuilding the attractiveness of the destination by deploying advertising campaigns to raise awareness, inviting foreign media, organising events and increasing digital content…
– Reconquering lost tourist flows by negotiating sales campaigns in cooperation with the main retailers and airlines, participating in trade fairs, and more. After the launching of the route Singapore-Noumea by AirCalin and Singapore Airlines, a new agreement has been signed between Qantas and New Caledonia Tourism for promoting the territory in France.
Mickael Forrest, President of New Caledonia Tourism, comments: "The recovery is finally taking shape to breathe new life into a tourism sector that is essential to the local economy but has been hard hit by the crisis. The work accomplished by NCT in our priority markets has worked well! We must therefore actively continue in this direction while opening up to new complementary perspectives. For example, for 2023, cruising, which is now subject to shared governance with all the local players brought together in a new strategic committee, must be better structured to be more profitable. The South Pacific should also be further explored as a source of cooperation by relying on our neighbouring partners such as Vanuatu as well as members of the South Pacific Tourism Organisation."