THE TEL AVIV SAMSUNG MARATHON: RUNNING TOGETHER… SEPARATELY
It's the largest sporting event in Israel. But this year, the Tel Aviv Samsung Marathon 2021 will take place in an innovative and digital format – in keeping with Israel's Health Ministry guidelines.
The motto "All Running Together Separately" will be at the heart of the event, inviting all runners – amateurs and professionals alike – to join thousands of other participants across the country at the same time, each one following a course designed especially for him or her.
The event is an initiative of Tel Aviv-Yafo Municipality and produced by Kapaim, and will take place in a digital format, including a full Marathon (42.195 km), half-marathon (21.1 km), 10 km and 5 km races.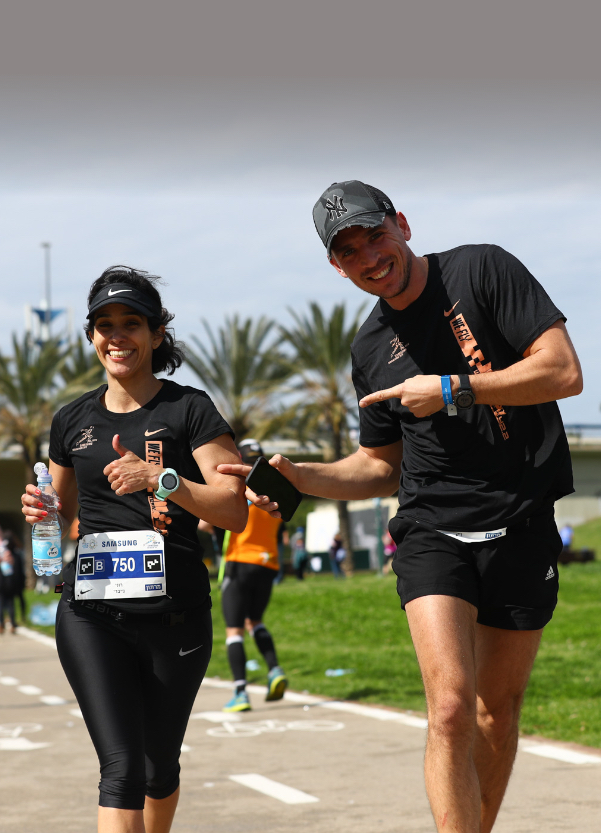 Runners will be able to register for the races online. Prior to race day, they will receive a link to download a smartphone race app and participation instructions. On race day itself, the app will broadcast a start line ceremony, offer interactive monitoring of marathon routes and race times, provide encouraging messages and playlists, and enable viewing and sharing of photos captured along race routes. The app will also design a personalised certificate upon finishing the race.
All participants will need to connect to the app on race day, simultaneously running a localised route of their choice. Running routes may commence and finish next to participants' home, place of work or any favoured location.
The results of the marathon will be official and personal, but not constitute competitive race times. Accordingly, winners and runners-up will not be announced.