ISRAEL: CAUTIOUS REOPENING – TO TOURIST GROUPS
Israel has reopened to small foreign tour groups under a new programme set to rekindle tourism.
Since September 19, groups of between five and 30 people have been able to enter the country under very strict conditions, while individual tourists are still not able to enter the country.
Those wishing to visit Israel, but in groups of less than five people, such as individuals or couples, can join special group packages which comply with the rules starting in October 2021. There are currently no dates set for when individual travellers will be allowed to enter Israel without restrictions.
Israel's Ministry of Tourism has announced that all visitors must come from countries on Israel's green, yellow and orange lists and all group members must have been fully vaccinated against Covid-19.
The country had opened its gates in May amid a lull in infections following a broad vaccination programme, but in August, a surge in the Delta variant led to borders being closed again.
Under the new plan, there will be no restrictions on the number of tour groups that Israel will let in, the ministry said, but groups from countries on Israel's red list – which currently comprises Bulgaria, Brazil, Mexico and Turkey – will not be eligible.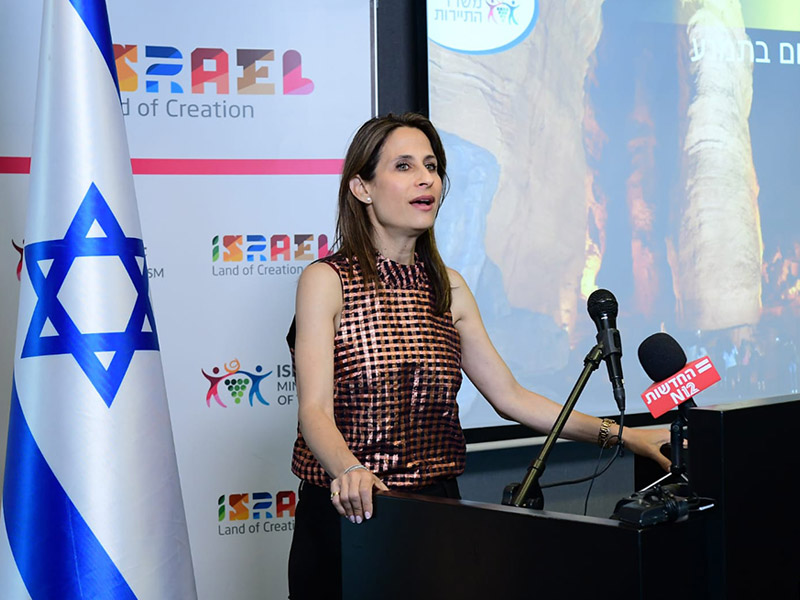 Foreign tourists must show proof they have received a second dose of a COVID-19 vaccine within the last six months or a booster shot in order to qualify for entry.
Israel's Minister of Tourism Orit Farkash-Hacohen announced in April that the ministry would reinstate a directive incentivising foreign airlines to operate flights to the Ramon Airport located outside of Eilat. The incentive, which was in place before the COVID pandemic and is now being budgeted at a cap of 25 million NIS, will enable foreign carriers to receive financial incentives for every tourist they bring to Israel. 
…
You might also like to read: ISRAEL REACHES OUT TO THE WORLD
…
Photo – top of page – Jaffa, Tel Aviv-Yafo, Israel – by Yaroslav Lutsky / Unsplash