Kenya presents diverse tourism offering with 45 co-exhibitors at ITB Berlin 2023
Safaris, city tours and bespoke honeymoon trips are just a slice of what the coastal country had to offer under the 'Magical Kenya' brand.
There are plenty of compelling reasons why visitors should make Kenya their next travel destination. As a country that offers visitors a kaleidoscope of natural wonders and unique flora and fauna, Kenya is a real-life experience of the Eden of old.
Safaris and animal observation are certainly Kenya's top activity for most travellers. As one of the leading destinations for wildlife viewing, Kenya offers an excellent opportunity to witness Africa's Big Five – elephant, rhino, lion, leopard and buffalo – as well as more than 1,000 other species of animals and birds with its vast expanses of game reserves and national parks. Nature is even preeminent in Kenya's capital Nairobi. The Nairobi National Park, located in the Southern side of the city, is an urban wildlife reserve. Nearby, the Maasai Mara Reserve takes the crown as the jewel of the Kenyan safari parks as it is home to the Wildebeest Migration which is one of the greatest wildlife spectacles on earth.
Sustainability remains a key component of Kenya's tourism now and in the future because tourism as an economic activity is important for the country and communities. Kenya has put in place several initiatives aimed at ensuring the protection of its wildlife within the country. A key element in these efforts has been to first understand the number of wildlife resources in the country.
In 2021, Kenya conducted the first-ever National Wildlife Census with the aim of ensuring the protection of all the species and to ensure that its parks and conservancies can continue offering great experiences to visitors.
Beyond national parks for the observation of wild life, Kenya has one of the most gorgeous stretches of coast in Africa, with its white sand beaches stretching along the length of the Indian Ocean. The Indian Ocean coast provides a perfect tropical paradise with a magnificent setting and year-round sun that is a real balm to African travellers and tourists around the world.
The coast offers some of the best opportunities for water sports like snorkeling, scuba diving, water skiing and more. The beaches are also home to exotic marine life like dolphins, whales and turtles. And for the adrenaline lovers, the famous whale migration in Watamu is something that will sure bring extraordinary emotions.
In recent years, Kenya has improved its infrastructure making it a preferred destination for the MICE tourism, as the country has now the capacity to host large events attracting both regional and international delegates. And for the best in hospitality and cuisine, no place compares to Kenyan cities ; including, Nakuru, Kisumu, Mombasa and Nairobi where you can experience a wide variety of Gastronomic offerings from all-inclusive buffets to a la carte menus, with a range of menus inspired by the past, present, and future trends.
An extensive presence at ITB Berlin 2023
Kenya remains a true adventure paradise and one of the leading travel destinations in Africa. Following a dynamic week for Kenya at the world's largest travel trade show, ITB Berlin News revisits the extraordinary range of tourism products and services put forward by Kenya's industry professionals in Hall 21 this year.

Adex Adventure Expeditions – Founded on a passion for exclusive travel, this company offers a magnificent tourism experience in the heart of Kenya featuring once in a lifetime encounters with outstanding wildlife and cultural experiences.

Africa 220 East Africa – Experts at Africa 22 East Africa find solutions to ensure travelling to African destinations is simple and meaningful. The "into-detail" Destination Management Company (DMC) leads through partnerships and new business models and embraces tourism as a people business.

African Adventure Specialists – A private and locally owned tours and safaris company founded 12 years ago, this company specialises in creating memorable experience backed by an exceptional level of guest service.

African Horizons – This east African based tour operator boasts wide experiences in the region covering Kenya, Tanzania, Uganda, and Zanzibar. Its goal is to provide a safari experience that goes beyond expectations, offering guaranteed departures, personalised itineraries and beach stays.

African Quest Safaris – An owner-managed DMC proudly into its third decade. The company's forte is handcrafted experiences that consider seasons, preferences and budget, giving the true value of choice.

Aramati Safaris – A 14-year-old tour agency specialising in faculty led study abroad programmes for secondary schools and universities. The company also offers logistics services for missionary groups traveling through east Africa plus private safaris for families and organised groups.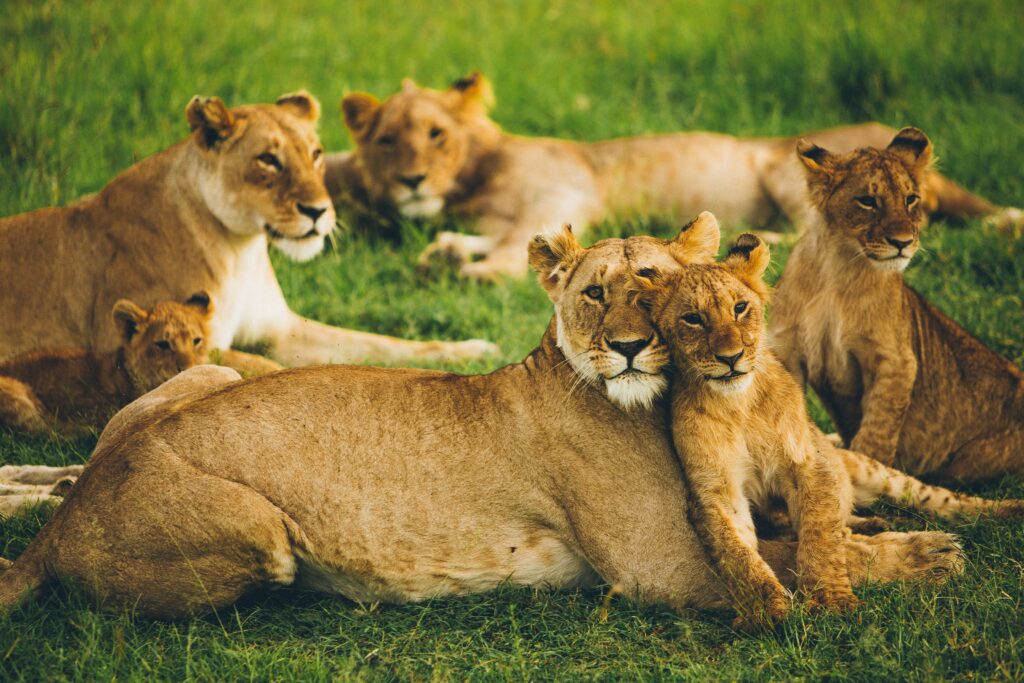 Basecamp Explorer Kenya – Diverse accommodation and bespoke safari experiences in different all year round wildlife rich destinations, situated in the most scenic locations in Masai Mara and Mara Naibosho Conservancy.

Boskovic Air Charters – A leading east African private charter company, used by all established safari companies in the region, specialising in safari charters, photographic flights, aerial surveys, scenic flights, animal rescue flights and humanitarian and relief flights.

Crowne Plaza Nairobi Airport – Kenya's first luxury airport hotel, conveniently located five minutes' drive from JKIA terminals featuring 144 sound-proof guest rooms, three meetings spaces, four food and beverage outlets, a gym, spa and rooftop swimming pool.

Dallago Tours Kenya – One of the best luxury tour operator and destination marketing companies in the region, this Nairobi-based company handles incentive and corporate groups with 25 years of experience.

Explore Safaris – Safari products that indulge in real adventure and involve clients in daily activities as they explore destinations. The company has crafted tailor made itineraries suitable for set departures, FIT's, group travel and MICE Travel.

Glory Safaris – A DMC operating in Kenya, Tanzania and Uganda offering wildlife safaris, travel packages, holiday trips, beach stays, adventure experiences, cultural tours, mountain hiking, gorilla tracking and more.

Golden Tulip Africa – Part of the Louvre Hotels Group and one of the biggest hospitality players in the world, managing more than 25 hotels across Africa.

Heritage Hotels – One of Kenya's most established, innovative 'safari names' comprising of six properties in three brands: Voyager lodges and resorts, Intrepids camps, and the five-star camps of Mara Explorer

JW Marriott Masai Mara Lodge – Located in the Mara National Reserve, overlooking the banks of River Talek featuring 20 private tents, a dining area, bar and cultural deck, organic garden, spa and fitness centre, swimming pool, meeting space and photography studio.

Karen Blixen Group – A collection of 13 recently renovated cottages located on the former coffee farm belonging to the famous Out of Africa family.

Kenia Tours and Safaris – A leading tour company with more than 26 years experience in eastern Africa and selected world-renowned international destinations.

Kenya Airports Authority – Established in 1991 under KAA Act, this organisation administers, controls and manages aerodromes in Kenya, providing facilitative infrastructure for aviation services between Kenya and the outside world.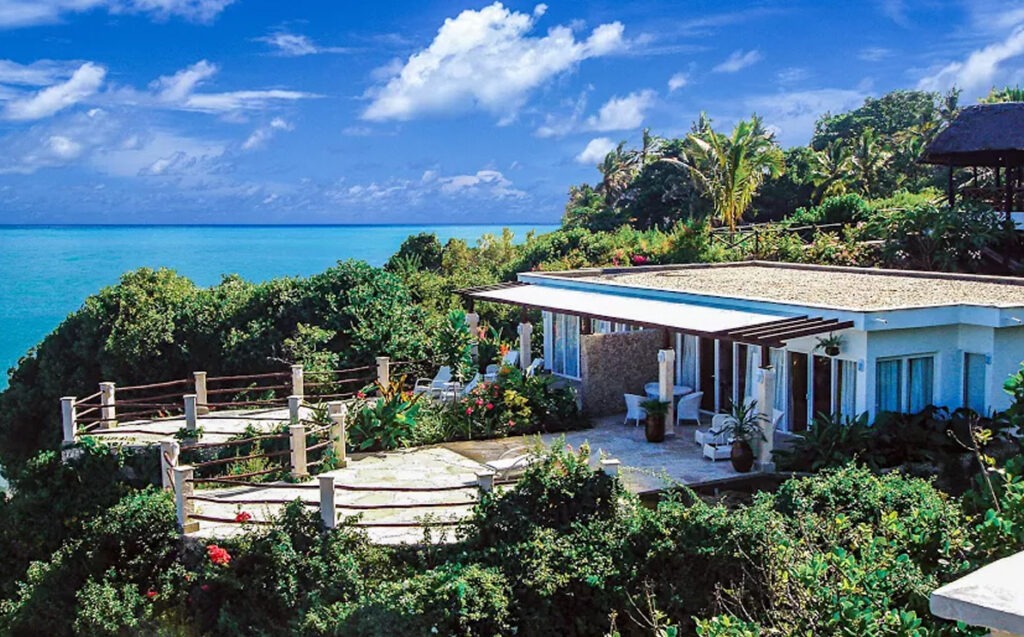 Lake Bogoria Spa Resort – Providing food beverage, accommodation, conferences, events and team building activities with 95 rooms, two bars, two restaurants and a natural heated spa pool.

Lake Nakuru Lodge – A paradise in the wilderness, located in the most ideal part of the national park with different lodge rooms and chef service.
Leopard Beach Resort & Spa – An award-winning five star resort with a well-earned reputation for excellence as well as enjoying a prime position on Diani Beach overlooking the Indian Ocean.

Mada Hotels – a chain of east Africa hotels including the Oakwood Hotel-Nairobi, Hunters lodge-Kiboko, Kilima Safari Camps-Amboseli, Fig tree camp -Maasai Mara, and Kilifi Bay Beach Resort.

Maasai Mara Wilderness Lodge & Mara Engai Wilderness Lodge – A romantic, luxurious and authentic – Mara Engai Lodge with breathtaking views of the Mara triangle

Nahdy Travel & Tours – One of the most established tourism company in Kenya with a fleet of brand new 4×4 safari vehicles, offering customised and scheduled safaris in Kenya and Tanzania.

Maasai Mara National Reserve – Home to a range of animals including the big five; lion, leopard, elephant, buffalo and rhino.

Nature Expeditions Africa – An owner-managed company providing tours and travel related services in east Africa, launched more than 25 years ago with the aim of providing tours and safaris at affordable prices.

Oltukai Lodge – One of the best spots in the world to watch elephants, set at the foot of Mt. Kilimanjaro in the heart of Amboseli National Park.

Papillon Lagoon Reef Hotel – Built in traditional Swahili style and set in lush tropical gardens, Papillon Lagoon Reef richly deserves its reputation as Mombasa's most popular all-inclusive hotel on the stunning white sands of Diani Beach.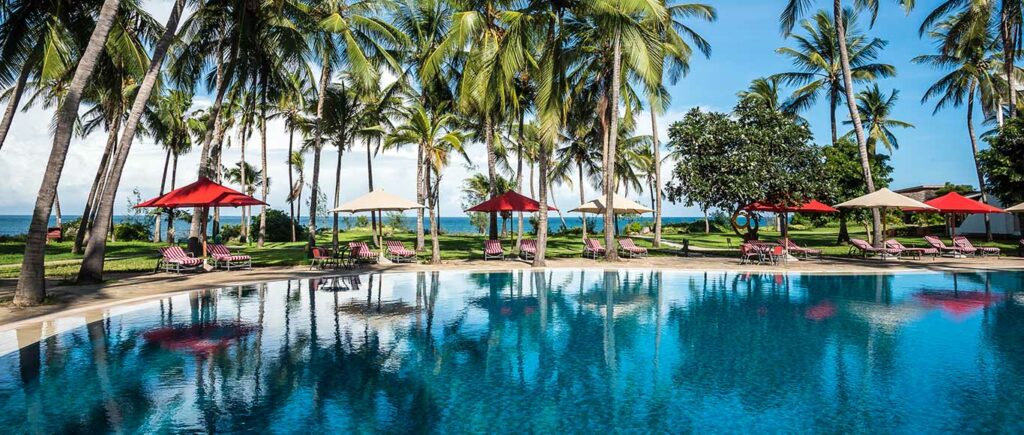 Prideinn Hotels Resorts & Camp – Chain of hotels situated in prime and strategic locations in Kenya, including PrideInn Paradise Beach Resort and Spa, and PrideInn Flamingo Beach Resort.

Primate Tours – A well-established rravel and adventure management company, owned and operated by experienced tours and travel professionals, combining Africa's most unique attractions and unscathed safari locations.

Private Safaris – Authentic and exceptional travel experiences such as bespoke honeymoon trips, multi-generational safaris, and specialised themed group tours.

Safari Seekers Africa – A complete end to end booking solution covering all aspects of tourists' travel needs, tailored in-house at an affordable price.

Sarova Hotels – A deep respect for nature and community is showcased in this deluxe portfolio of eight luxurious family-run hotels and lodges.

Sense of Africa – A full service DMC in the business of creating authentic and memorable experiences for inbound leisure travellers to east Africa, and for international B2B customers.

Severin Travel Africa – A German based tour operator founded in 1978 with two properties in Kenya and and set departure safaris to its camp and other National parks.

Silver Africa Tours and Safaris – Established on the premise that travel, be it for business or pleasure should be fun, enriching adventurous and memorable.

Somak Safaris – A leading east African DMC with a large fleet of 4X4 safari vehicles driven by qualified professional driver and birding guides plus 55 years of experience.

Southern Cross Safaris – Also boasting 55 years in the industry, this safari company has the knowledge, expertise and passion to deliver the perfect African experience.

Southern Palms Beach Resort – A 300 roomed hotel located on the beautiful white sandy beach at Diani, newly renovated and refurbished in 2019 with all-inclusive meal plans.

Sun Africa Hotels – An award-winning hotel company offering excellent service at its refined hotels in the most attractive destinations by blending with local cultures.

The Sands Kenya – The ultimate luxury beach getaway, located on the dazzling shores of Diani Beach.

Tribe Hotel – With 128 guestrooms and suites, this resort excites and soothes at the same time with natural stone and wood, rustic metal and handmade wooden furniture complemented by local fabrics.

Kenya Utalii College – Africa's premier hospitality and tourism training institution established 47 years ago.

Weston Hotel – A classic treasure set in cosy surroundings, elegantly designed to ease the pressures of life and offer ultimate comfort.

Woni Safaris – Offering exceptional adventure safaris in the natural kingdoms of Africa travel destinations.
To get in touch with these companies, contact them via Kenya's profile on ITBXplore