NORTHERN EUROPE'S AMBITIOUS RAIL BALTICA PROJECT STEAMS AHEAD
Rail Baltica is a major infrastructure project in Northern Europe with the ambition to link, by high speed train, the 3 Baltic capitals of Tallinn, Riga and Vilnius to Warsaw. Construction is under way, with an opening planned for 2026.
By that time, travellers commuting between Baltic capitals and Warsaw will board high speed trains running at 200 km/h thanks to the largest rail investment taken by the EU. Total investment will reach €5.8 billion for the 850km line.
Seven passengers stations are planned. Trains will depart from Tallinn, stopping at Pärnu in Estonia, Riga and Riga-Airport in Latvia, and Panevėžys, Kaunas and Vilnius in Lithuania. A second branch from Kaunas would then head to Warsaw. Construction already started on Riga airport rail station as the link to Riga is seen as a priority.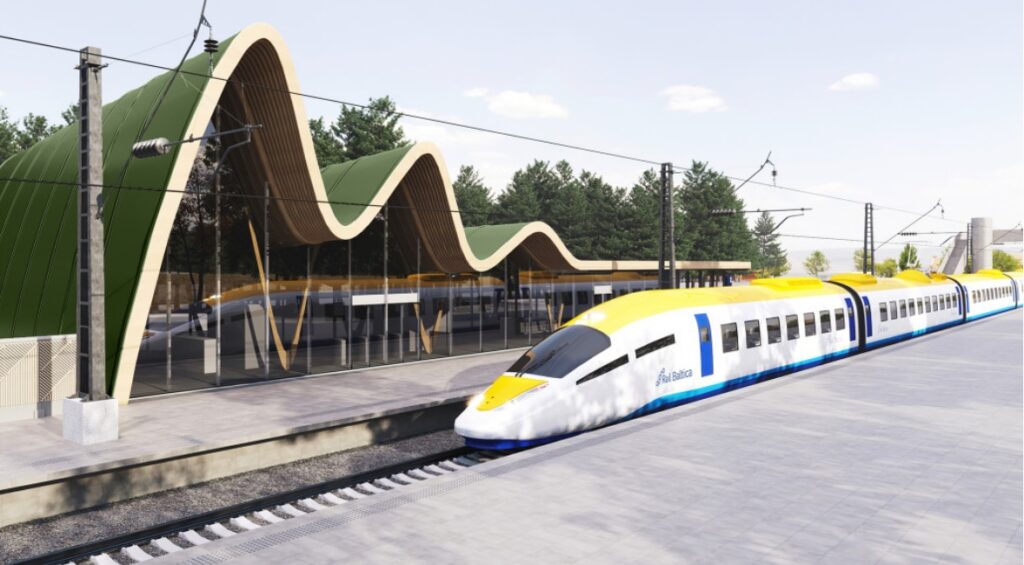 Rail Baltica predicts that the journey between Tallinn and Riga will take one hour and 40 minutes compared to more than five hours today. Between Riga and Vilnius, it would take less than two hours compared to four hours by bus today. Trains would run four to six times per day.
In parallel, another independent project would connect, by a tunnel under the Gulf of Finland, Helsinki to the Rail Baltica network in Tallinn. The tunnel, which will cost some €9bn, could be in operation by 2030.
Rail Baltica will thus create an excellent link between the Baltic area and the rest of Continental Europe. Prior to their annexing by the Soviet Union, all the Baltic countries were known for having good rail connections with Poland and Germany.