CIAO ALITALIA… BENVENUTI ALL'ITA
Italy's flagship carrier Alitalia will belong to the history books from October 15, as its successor ITA (Italia Trasporto Aereo) takes off. First flights can already be booked for the new Italian national carrier.
It is almost officially complete. Last week, Italy's national carrier Alitalia announced it was suspending the sale of tickets for any flight after October 15. The decision was made after Italy's civil aviation authority ENAC gave an air operator certificate to Italia Trasporto Aereo (ITA), the newly established national airline for Italy. Passengers with tickets issued for a date beyond October 15 with Alitalia can change the flying date for free or ask for a reimbursement.
There will effectively be no transfer of flights from the old to the new Italian national carrier.
Alitalia will now go into the history of air transport after 75 years in the skies. The airline faced a great deal of financial turbulence over the past three decades. Various Italian governments pumped in billions of Euros to rescue and strengthen the airline. However, Alitalia continued to face many challenges to adapt to a new globalised world. It also lost market share in Europe as low-cost competition rose. Its last rescue attempt by the Italian State was in 2017, but the pandemic precipitated the final blow.
Some travellers might regret the vanishing of a prestigious name in European air transport. In 2019, Alitalia still operated a fleet of 95 aircraft, carrying nearly 20 million passengers a year to around 100 destinations.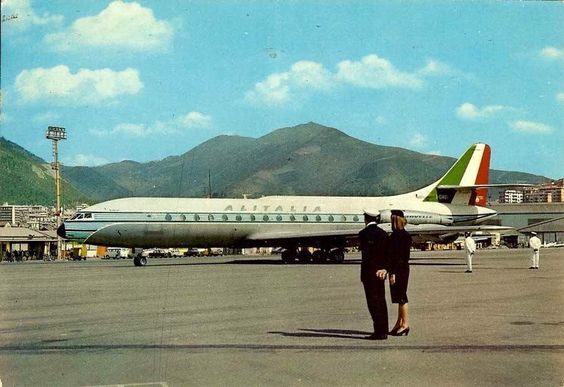 ITA fleet will surpass 100 aircraft by 2025
ITA wants to have all its chances to again be a national carrier Italians will be proud of. According to the strategic plan approved by the Italian authorities, ITA will start with a fleet of 52 aircraft – including 7 long-haul aircraft. By 2022, the fleet will grow to include 78 aircraft. In parallel, the long-haul fleet will number 13 aircraft. By 2025, ITA will have 105 aircraft, 23 of which will be long-haul. 81 of these will be of the latest generation, reducing the environmental impact of flights.
According to the strategic plan, ITA will serve 45 destinations during the IATA winter season 2021/2022. They will be offered from Rome-Fiumicino, its central hub, and Milan-Linate. The carrier has inherited of 85% of Alitalia's slots at Milan Linate Airport and just 43% at Rome's Fiumicino hub. 
Both airports will be connected to major European destinations (including Amsterdam, Athens, Barcelona, Brussels, Düsseldorf, Geneva, Frankfurt, London, Malta, Munich, Nice, Paris-Orly and CDG or Zurich). It will also operate limited services to North Africa and the Middle East. But only Fiumicino will have a substantial long-haul network. It will include flights to New York-JFK, Boston, Miami and Tokyo-Haneda. The company will nevertheless operate a route between Milan and New York.
For the summer of 2022, the carrier has already announced landings in Buenos Aires, Los Angeles, Sao Paulo and Washington DC. The company also plans to add in European flights – to Belgrade, Luxembourg, Malaga, Marseille, Sofia, Stuttgart, Valencia as well as Tel Aviv outside Europe. In terms of domestic routes, the carrier is serving 21 airports in Italy from Rome and Milan.
ITA has already opened a temporary online site for ticket sales, in Italian and English. Further development is expected to make the website multi-lingual. It will need to be seen if the airline will also rapidly join a strategic alliance – Alitalia was part of Skyteam. ITA management indicates they will soon offer a frequent flyer program to their customers.
The company's strategic plan foresees that by 2025, ITA should serve 74 destinations through 89 routes from Milan-Linate and Rome-Fiumicino. It will then be again the symbol if Italy helping to bring tourists from all over the world…