THAILAND REOPENING STEP-BY-STEP
After opening the Phuket Sandbox and the Samui Plus Programmes respectively at the end of June and in July, the Thai government seems committed to further opening up the country in October. Bangkok, Chonburi (Pattaya), Hua Hin and Chiang Mai are on the list before opening other provinces a month later. Will the much expected reopening of the kingdom of Thailand to international tourists without quarantine soon be a palpable reality?
Phuket was the first at the end of June, then Samui in mid-July. Both islands are now open to travellers without the costly compulsory 14-day quarantine. As the sanitary situation starts to stabilise as more Thais are vaccinated, the Thai government is now planning to open further provinces to foreign visitors.
It seems that the next destination could be Chiang Mai in Northern Thailand. With the general outbreak situation in this popular destination appearing to stabilise, October 1 has been set as the date for the "Charming Chiang Mai" launch, Chiang Mai governor recently told Thai media. If the outbreak is not in full control, the government is still ready to process with the reopening to open selected areas including resorts.
On the same date, the government is also programming the reopening of the Chonburi province to international travellers. This would include Thailand's most famed resort town of Pattaya. The programme is called the Pattaya Moves.
Chiang Mai and Pattaya likely to reopen first
The municipalities of Pattaya, Bang Lamung and Sattahip will all participated in the Pattaya Moves scheme. Various committees have been set up in anticipation of the date. Thailand will oversee issues such as achieving a 70% vaccination target among the local population.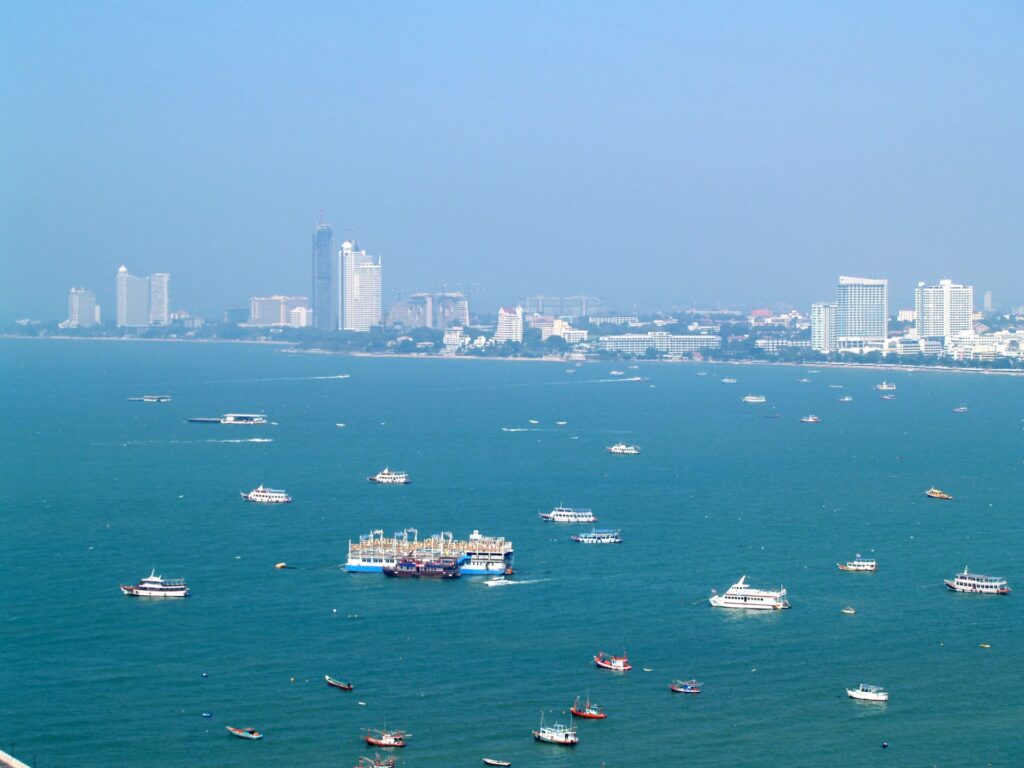 Visitors to Chonburi will need to be fully vaccinated or have RT-PCR test results from their home country and a health certificate. They will be required to undergo another RT-PCR test on arrival in Chonburi and a total of three checks during their stay, the second during the first six to seven days of their stay and the third on the 14th day. Travellers must book and stay in a SHA+ certified hotel and will only be able to travel on sealed or flexible routes, informing their hotel of their plans in advance.
Latest in November, Thailand's administration is expected to enter the second phase of its reopening schedule. This time it would see Bangkok, Petchaburi, Prachuap Kiri Khan (Hua Hin) once again allowed to receive foreign guests, provided these provinces meet their vaccination targets.
The Bangkok Sandbox and Hua Hin Recharge campaigns have already been outlined in preparation for the transition.
Phase three of the plan is due to begin in mid-October and will see a further 21 provinces reopen under strict COVID-19 prevention measures.
Phase four will begin in January next year and will focus on 13 border provinces and the use of travel bubbles.
It seems that the Thai government has now fully measured the necessity of reopening to the outside world – not only because of the necessity to live with the Covid pandemic, but also because Thai officials now understand how important tourism is for the wealth of the Kingdom…