JAPAN, HONG KONG AND TAIWAN FULLY OPEN TO INTERNATIONAL TRAVELLERS
Asia is finally getting back to normal post-pandemic as Hong Kong, Japan and Taiwan announce their reopening to international travellers.
Asia continues to reopen to the rest of the world. This time, borders' reopening movements are sweeping Northeast Asia.
It started with Hong Kong as its government recognised the need to reopen to the world. Two years of isolation had started to take its toll on the appeal of the city as a world financial hub. "We hope to give as much space as possible to reconnect Hong Kong and revitalise our economy," said Hong Kong Chief Executive John Lee during a press conference on September 23.
The Hong Kong government is consequently moving away from Beijing's "zero covid" doctrine. The end of the quarantine for international travellers officially ended on 26 September. The restrictions had been in place for over two and a half years. However, not everything will return to the way it was before 2020.
Incoming travellers must continue to provide a negative antigen test 24 hours before boarding their flight. They also have to undergo "self-monitoring" for three days. But unlike quarantine, these are flexible regulations.
The place of self-monitoring is left to the discretion of arriving travellers. It can be a hotel but also a private apartment. To enter public areas, they need to use the city's digital health code. During self-monitoring, it shows an orange colour, which informs businesses or places they frequent about their health status. Orange turns green after three days.
End of restrictions in Japan also motivated by the "economy" factor
The change in Hong Kong's policy was announced less than 24 hours after Japan proclaimed it would officially reopen its borders from 11 October. The country is also restoring its visa-free entry policy. Prior to the pandemic, Japan provided free visa-on-arrival facilities to some 70 countries. However, the measure was suspended in 2020 with very strict entry conditions.
The lifting of all restrictions was announced by Japan's Prime Minister Fumio Kishida during its visit to New York for the UN conference. Kishida highlighted that the pandemic had interrupted the free movement of people, goods and capital. Free movement is deemed essential to the country's development and prosperity, underlined Kishida, who added that it was time to restore it.
Japan also decided to completely lift the daily limit on the number of people entering from abroad (currently fixed at 50,000). The country also ended the obligation to book a tour with a Japanese agency, allowing again the possibility of travelling individually. Travellers will simply have to prove that they have received three doses of vaccine or have a negative Covid-19 test result before travelling.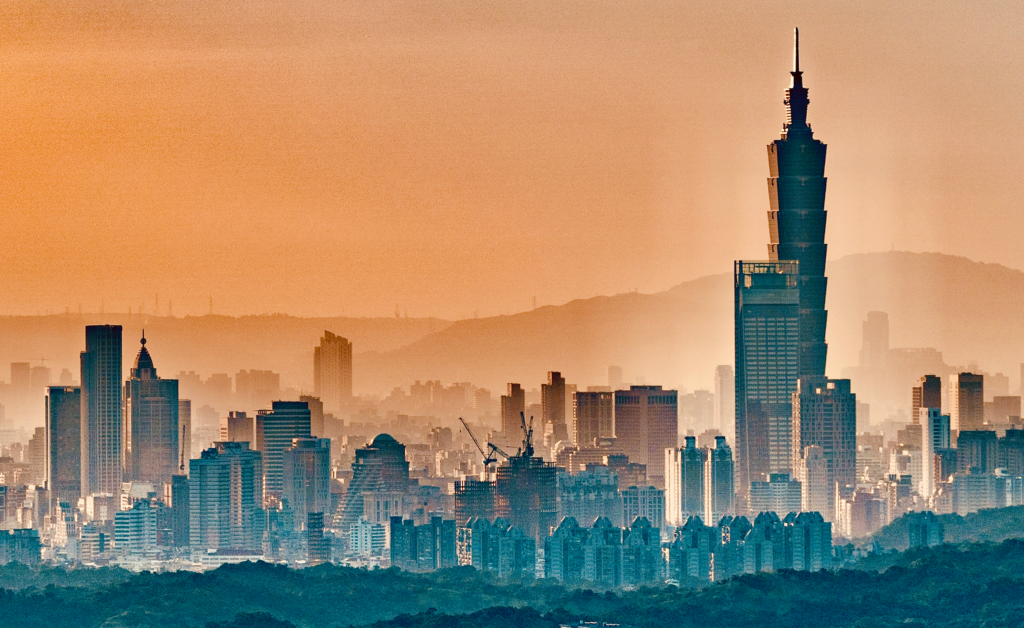 Taïwan confirms full reopening on October 13, 2022
Taiwan made a similar announcement to Japan and Hong Kong on September 29. The island will finally open its borders to travellers on October 13. All the citizens of countries benefiting from a free visa-on-arrival prior to 2020 can again travel to Taiwan without a visa.
According to Taiwan's Central Epidemic Command Center (CECC), from October 13 arriving travellers will no longer be required to quarantine while a health declaration will be discontinued.
Instead, visitors will undergo a seven-day period of self-initiated prevention after arrival. Related border restrictions will also be lifted starting October 13. Arriving travelers should stay at home or a hotel room that meets the requirement of "one person per room" (with a private bathroom) in the self-initiated prevention period. A first rapid antigenic test must be done upon arrival and then on the second day after arrival. If negative, visitors will be able to go out but wearing a mask at all times will be compulsory.
Taiwan however will continue to have a weekly cap on international travel arrivals. It will still be at 150,000 on a trial basis.