CAMBODIA – FIRST ASEAN DESTINATION TO FULLY REOPEN TO VACCINATED TRAVELLERS
Cambodia is taking the lead in the reopening of the country to vaccinated tourists, with no quarantine required. Travellers have only to provide two negative Covid-19 tests. One must be done before flying and the other one takes place after arriving in the Kingdom. Cambodia may well be setting a new standard for the entire ASEAN region.
Cambodia has been looking for some time at how to revive its tourism industry, which is of crucial importance to the country's economy. According to WTTC figures, travel and tourism generated 25.9% of Cambodia's total GDP in 2019, while last year, the sector represented only 9% of the total GDP. Employment in tourism and travel declined from 2.29 million to 1.65 million persons.
As Cambodia achieved a record percentage of vaccinations (88% were fully vaccinated against Covid on November 15), Prime Minister Hun Sen decided to abolish all the requirements for vaccinated travellers. Announced on November 14, the new rule came into effect immediately. Since November 15, any fully vaccinated traveller can enter the Kingdom and travel in any part of it.
Foreign and Cambodian travellers who are fully vaccinated will only be required to undergo a PCR test 72 hours prior to their flight. They will then get a second rapid test once they touch the ground in the Kingdom. If the test is negative, they are allowed to leave for any part of the country if they are free of Covid-19.
"Therefore, there is no need to wait at home or in other places for the results of the Covid-19 testing. Foreign and Cambodian arrivals can wait for the test results at the entry points for only 15 or 20 minutes before departure to their destination," Mr Hun Sen said in a special message on social media posted on November 14. He also instructed the relevant ministries and authorities to immediately work on the decision to allow quarantine-free travel not only by air but also by waterways and land.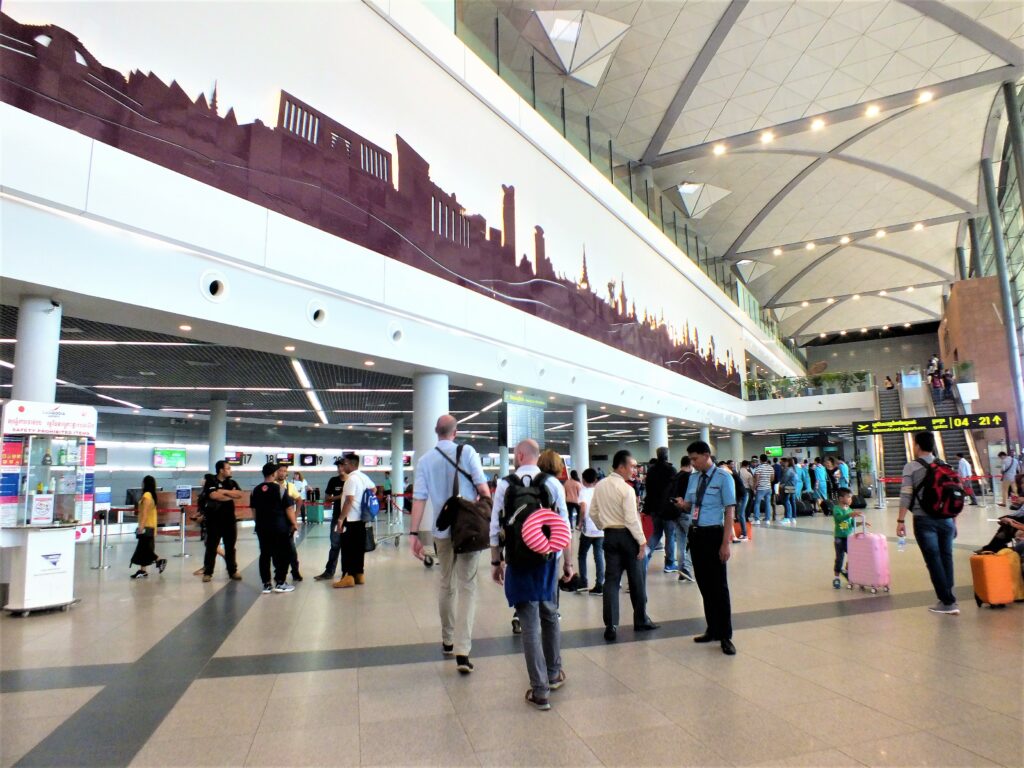 The move will speed up the process of getting more international flights, particularly to Siem Reap, the city next to the fabled Angkor temples which has not seen a single international flight for over 18 months. Many international airlines already announced they would be flying back to Cambodia's capital city, Phnom Penh, from the end of November.
For now, travellers are still required to show a proof of a US$50,000 medical insurance covering the cost of a potential Covid treatment. The requirement for a US$2,000 as a deposit is likely to be abolished over the next few days. Meanwhile, unvaccinated travellers can also come to Cambodia, however, they are still subject to a 14-day quarantine like in previous months.
Commenting on the Prime Minister's decision, Government spokesman Phay Siphan highlighted that the Kingdom was moving forward as anyone should now think that Covid-19 is going from a pandemic into an endemic phase.
Cambodia's bold move to abolish strict lock-down rules and quarantine for fully vaccinated travellers is likely to have a positive effect on other countries in the region.
Thailand now requests a one day quarantine for travellers arriving into the country but could further simplify entry conditions if the recent reopening of the Kingdom does not translate into new contamination cases. Malaysia just announced a week ago that it was looking at allowing all vaccinated travellers in from January 1st, 2022 at the latest.