NEW TOURISM PROMOTION INITIATIVES IN CARIBBEAN
Caribbean tourism leaders say they are optimistic for winter 2021 and beyond. Organisations such as the Caribbean Hotel and Tourism Association predict a strong rebound for the upcoming winter period. Tourism stakeholders want now to capitalise on the return of travellers by launching new initiatives including an in-person travel event in Q2, 2022 which will bring together under one roof buyers and sellers of the destination.
This decision was guided, in-part, thanks to insights from data and research conducted by the Caribbean Tourism Organization. Standout findings from the CTO include a report that 6.6 million international tourists visited the region in the first half of 2021. The second half saw more improvements, with more destinations reported to be reopening, along with airlines returning to mass service. What's more, CTO's research shows that for April, May and June, visits to the Caribbean were 10 to 37 times greater in 2021 than in 2020.
Neil Walters, acting secretary general of the Caribbean Tourism Organization, said, "The hard work our member countries have put into adapting to the changing environment of the pandemic is beginning to pay dividends […] the Caribbean tourism sector is known to be one of the most resilient in the world".
Nicola Madden-Greig, President of the Caribbean Hotel and Tourism Association, shares the same sentiment: "The worst of it has been contained", she claimed in a recent statement. "Success is also dependent on the ability of our source markets to continue controlling this pandemic as the world collectively seeks to recover and move back to normality".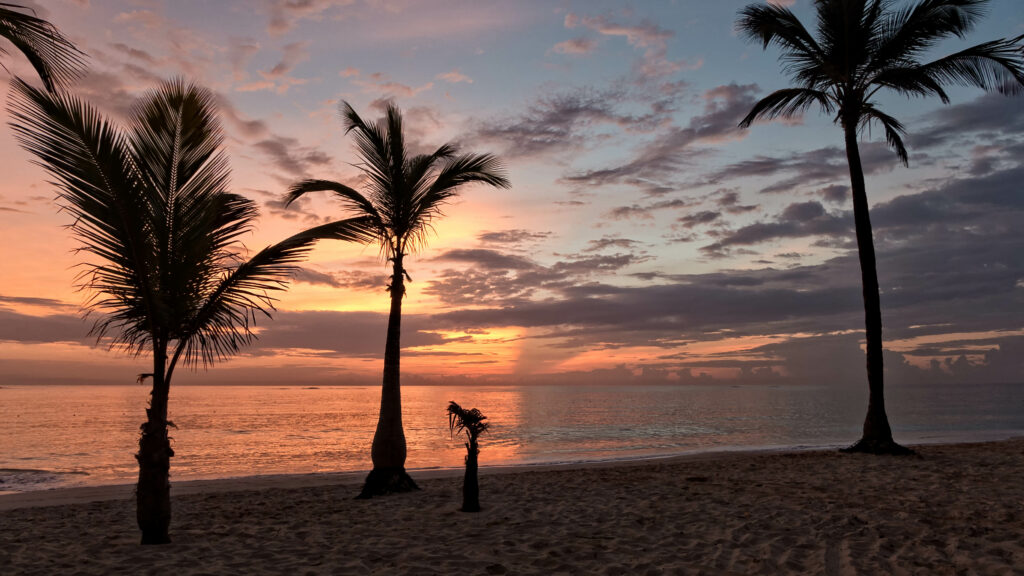 Caribbean industry leaders are encouraged by research conducted by the World Travel and Tourism Council. A recent report claimed that the Caribbean is recovering faster than any other region in the world with tourism's contribution to GDP expected to rise more than 47% this year. WTTC also noted that the Caribbean's forecast increase is valued at around €10bn, a value dictated by international and domestic travel spend.
Technology keeps Caribbean countries safe
"Digital Solutions for Reviving International Travel", a recent report published by the World Travel and Tourism Council, provides key insight into why Caribbean tourist and travel leaders are optimistic for the months and years ahead.
The report features a case study on several Caribbean countries, specifically the technology used to provide innovative solutions for post-pandemic tourism and travel in the region. It referenced the governments of several Caribbean countries, including Jamaica and Saint Lucia, who have introduced online Travel Authorisation Portals allowing travellers to submit COVID-19 test or vaccination certificates before their trip to the Caribbean. Once the information processed and deemed compatible with entry requirements for destination countries, travellers get a Travel Authorisation Certificate. This reportedly speeds up the travel process for tourists and visitors.
Looking ahead, an important task for travel and tourism leaders is ensuring that standards are kept high among worker bases, and that employees across the industry are actively trained in specific, health-focused protocol.
It's reported that nearly 10,000 supervisors, managers and tourism-related business owners in the region have taken part in health and safety training by the Caribbean Public Health Agency, as part of a partnership with the Caribbean Hotel and Tourism Association.
Hope for the Future in the Caribbean
"We're ready and able to receive visitors safely," said CHTA president Madden-Greig. She also noted that there is a strategy in place to continue training tourism industry staff in protective measures as time goes on.
Research and data provided by those including the World Travel & Tourism Council point to an optimistic future for the Caribbean tourism and travel industry. Using innovative technology and training, the region can start to reclaim its powerful position in the global travel industry. Future travel events for the trade illustrate the confidence industry leaders have in this mission.