BRAZIL TO PLAY HOST TO SOUTH AMERICA'S FIRST VILLAGE FOR DIGITAL NOMADS
The northeastern state of Rio Grande do Norte in Brazil will become home to a new village for digital nomads. The town of Pipa will be used as a base for a home for digital nomads, defined by the Collins Dictionary as "a person who works remotely while travelling, usually on a long-term basis".
The project is headed by NomadX, a company that first found success in Portugal. The country was naturally struggling with low tourist numbers during the global pandemic. Therefore, the regional government of Madeira got behind NomadX's project, using the town of Ponta do Sol as a home for ambitious remote workers.
The village in Madeira was launched in February 2021, with an array of features including networking events, as well as workspace and accommodation. The project reportedly made an impressive $30 million (approx. €29.4 million) for the local economy on an annual basis, with 6,000 participants in the programme.
"The pandemic opened up the government to new solutions", said NomadX founder Goncalo Hall in an interview with travel company Skift. "If tourism had been at full power, I don't think the government would have had the bandwidth to even think about digital nomads."
Funnily enough, at a public address, Hall stated that the inspiration for these villages was not the pandemic, but just an innovative way to repopulate smaller villages in Italy.
"Nomads appear at the top of the funnel, but the end goal is to create an ecosystem", hel said. "Yes, the shiny object is digital nomads, that's how to attract people …. (but) there's always a long-term vision to what we build".
Pipa to benefit from new nomad programme?
The Brazilian government has approved a similar initiative by NomadX, with a proven, successful model for creating a positive economic impact. It is thought that $36 million (approx. €35.3 million) could be raised every year for the community of Pipa. It has been reported that roughly 25% of digital nomads are considered to be entrepreneurs. This means that there is an economic framework for long-term investment over short-term.
The beach town was chosen as it has a good bus network, and is located 90 minutes from Natal International Airport. The project took apparently took two years to kickstart, with a lot of bureaucratic barriers. As well as complications related to the Covid-19 pandemic, the country's upcoming general elections in October meant that there was a lot of navigation for NomadX.
However, the Brazilian government is considered to be a logistics and marketing partner for the programme. Until the results of the October election are known, it is unknown whether the national government will become a direct investor.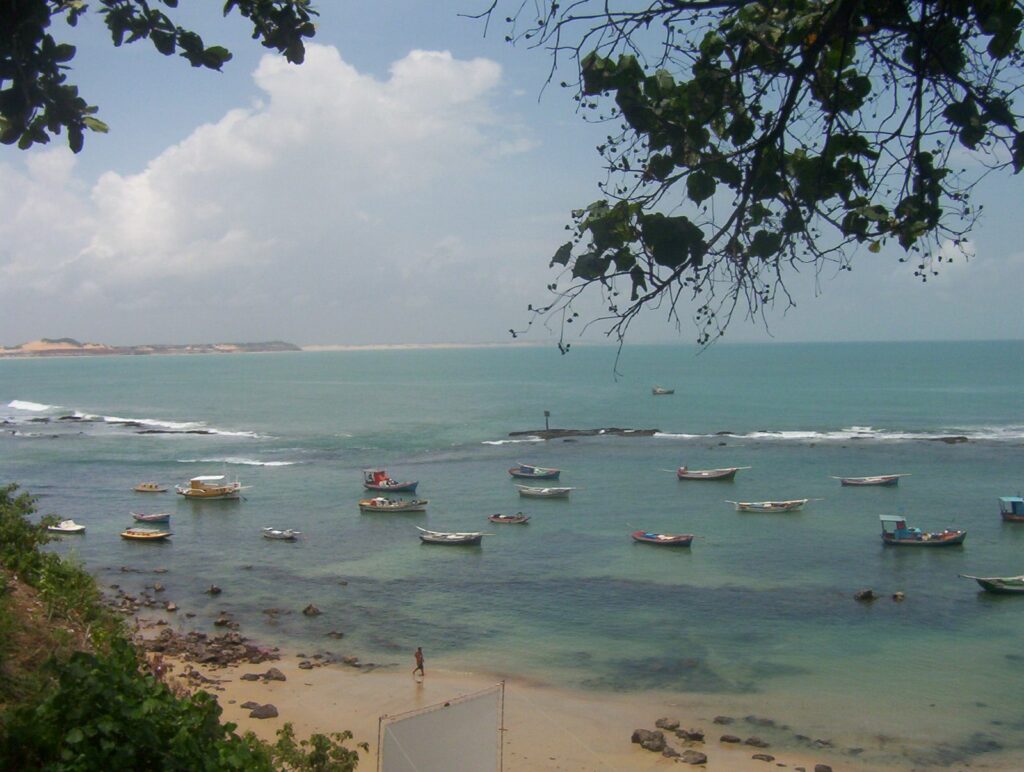 NomadX as a platform for remote foreign workers
As a company, NomadX does not just offer ambitious in-person projects like villages. The company also serves as an online platform that can aid foreign remote workers, or digital nomads, find their new base and integrate too.
The company blog acts as an information centre for both nomads and nomads-to-be, with features and articles outlining the advantages of remote working abroad, as well as tips for finding housing and recommendations for neighbourhoods and activities. The site is useful to prepare nomads with the knowledge and context they could use to integrate into a foreign city such as Porto and start a new life.
How NomadX stays ahead of the curve
NomadX made headlines in October 2020 after it was announced the company had merged with Flatio, described as a rental platform startup. Flatio, a mid-term rental platform that counted students and young professionals as its clientele.
Discussions between NomadX and Flatio companies began in July 2020, with the companies keen to finalise a deal especially as customer behaviour was evolving during the Covid-19 pandemic. One massive impact of the pandemic was the increase in remote working, making NomadX poised to become a market leader in the months to come.