Discover South Africa – an exciting destination for unique experiences
South Africa is back at ITB Berlin with its sensational new "Live Again!" campaign. Attendees are invited to sample the country's excellent gastronomy and entertainment at its brightly coloured stands in Hall 21b.
ITB Berlin News speaks to Nomasonto Ndlovu, COO of South African Tourism, about what makes the country such a fantastic holiday destination.
What makes South Africa such an appealing destination for travellers? South Africa is a country with an array of tourism experiences and offerings. The destination has wide open spaces, scenic landscapes and really warm and welcoming people. One can enjoy the best safari experience, a wide range of culinary offerings and experiences ranging from adventure to relaxation. We take feedback from travellers very seriously as we want to ensure that we offer them what they are looking for. In this regard, through our research and feedback from partners, South Africa also caters for bespoke traveller needs. For example, we know through our research that more and more travellers are looking for sustainable products and South Africa definitely has a wide range of sustainable products on offer.

What are you presenting at ITB Berlin 2023? South Africa will be highlighting the wide variety of the country's offering including sustainable products and some new and exciting products that will cater for a variety of traveller preferences. We will also be showcasing some SMME products, highlighting not only their variety, but also new and unique products. Some of the SMMES include Evo Trak Quad Safari, Zilko Travel & Tours, Ubizo Events and Tours, Mbombela Experience etc.
How has the country's travel and tourism industry performed over the past year and what are your predictions for 2023? Between January to December 2022, arrivals to South Africa increased by 152/6.9% to reach close to 5.7 million arrivals over the same period in 2021. The total number of arrivals from Europe in this period of 2022 was 900,703 which marked a 314 % increase. While we are not at 2019 pre-covid levels yet, the numbers are looking really encouraging. The sector recovered at 37% of pre-pandemic 2019 levels. Overall forward bookings to the country for January to December 2022 are up by 45.5% compared to the same period of last year. The top forward bookings were from Europe and the Americas.

What are South Africa's inbound markets and how have these changed over the past few years? The African continent delivers close to 80% of the total arrivals to the destination. Our top overseas markets are UK, Germany and the US.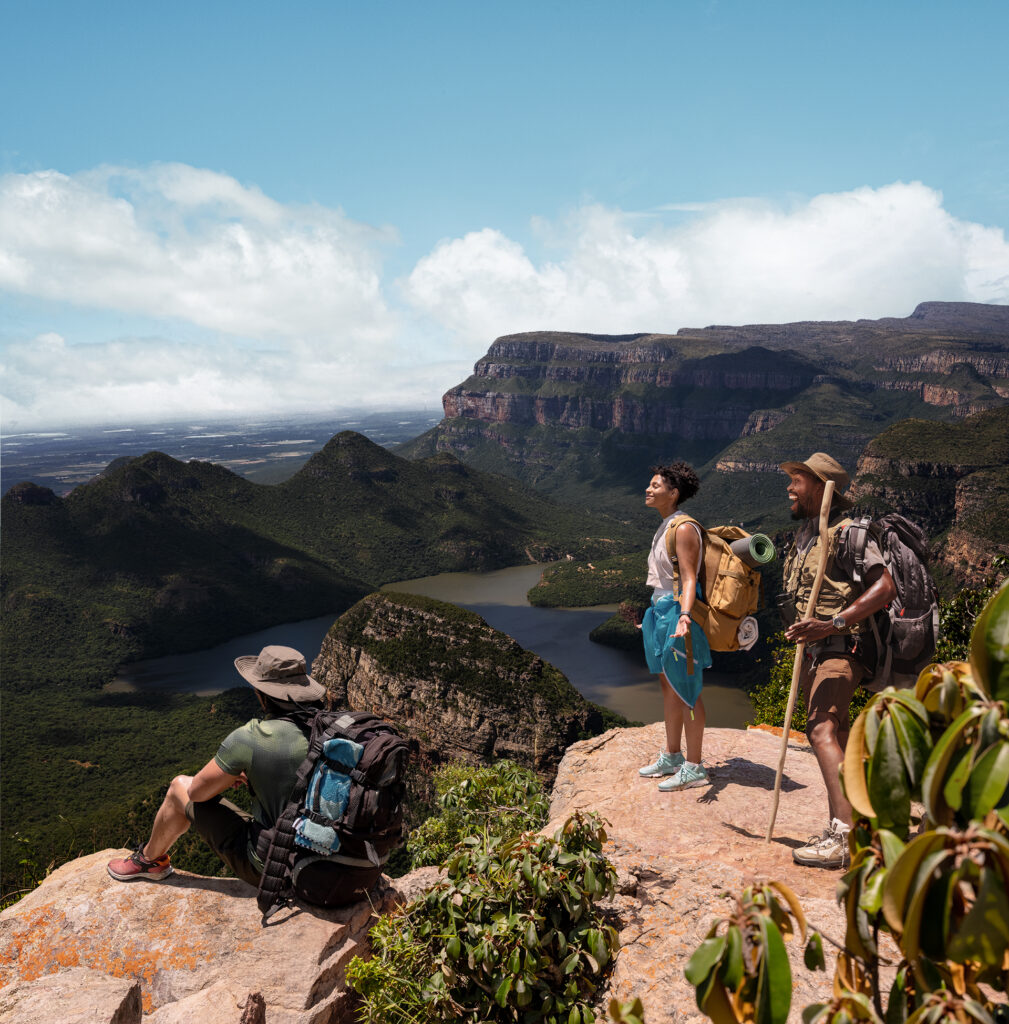 South African Tourism's Marketing and Investment Framework focuses on identifying markets, optimising marketing investments, and distributing resources to help meet the set objectives. For South Africa, 24 markets were identified and segmented into 16 "Growth" and 8 "Defend" markets, with a set of markets earmarked as Watchlist. The growth markets are those that hold considerable outbound potential and provide an ample opportunity to grow based on their size. The defend markets hold a substantial market share and require continued intervention to ensure arrivals. They hold both volume and value importance for SA and thus SA Tourism needs to maintain or defend the country's share of these markets. Considering the impact of Covid-19, the relative priority of each of the 24 markets is considered in conjunction with dynamic and up to date information of variables that will affect the likelihood of travel from each market. our top key markets remain UK, US and Germany

How does it feel to be back in person at ITB Berlin and why is it important for the travel industry to meet face to face? Being back at ITB Berlin in person is really exciting for us. ITB Berlin is a global platform and we are really looking forward to networking, connecting and engaging with all our partners as we continue to showcase and market our country. We value the global platform that ITB Berlin provides, especially for our SMMEs who then get to have market access to some of the best buyers from across the globe. Our exhibitors also include our established products and experiences.

For more information visit the South African stand at ITB Berlin 2023, Hall 21b | 210.