Enjoy the castle and gardens of Potsdam
To escape the hustle and bustle of Berlin's city centre, jump on the S-Bahn and spend a day in Potsdam
The former Prussian royal estate in Potsdam, only 20km from the capital, boasts several palaces and retains its 18th century classical atmosphere.
Park of Sanssouci
Whether rain or sunshine, the 300-hectare Park of Sanssouci is an extraordinary experience. The UNESCO listed site houses half a dozen castles, with French, Italian and English gardens, woods, meadows and vineyards. The most famous is undoubtably Sanssouci Castle, with its Atlantes and Caryatids covered facade. While Sanssouci is not the largest castle inside the Park, it is certainly the most iconic. There is also the majestic Neues Palais (New Palace), located at the end of a 2.4 km esplanade, which has over 200 rooms. Other charming structures include the Chinese Pavilion with its gold statues, two Roman-style temples, the Charlottenhof palace, the Orangerie Palace and Neptune Grotto.
Photo: Sanssouci Castle and its terraced gardens (Photo: LC/Cleverdis)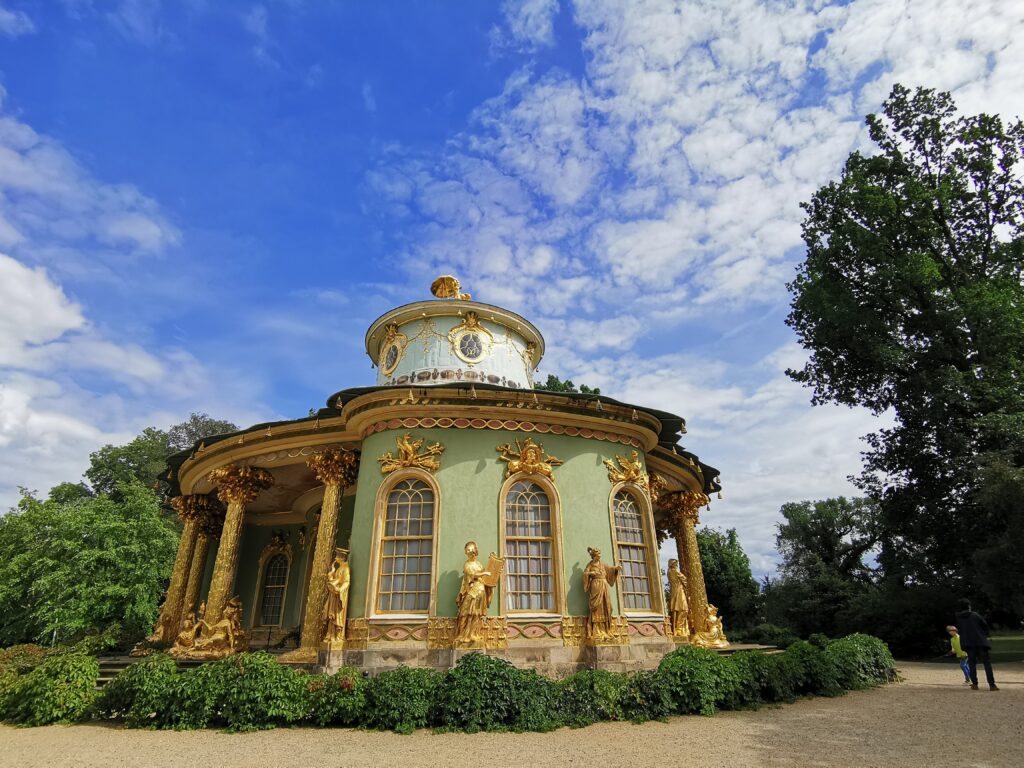 ---
Postdam City Centre
Three main areas are must-sees in the centre of Potsdam. The Old Market Square (Alter Markt) has been brought back to life over the past 20 years. Authorities have already reconstructed the baroque city palace and surrounding mansions, and the work continues. Also not to be missed is the Barberini Museum, with the largest collection of French impressionists in Germany. Then there is Brandenburg street, crowned by Potsdam's Brandenburg Gate, a pedestrian area with many shops and charming 18th century Prussian houses in pastel colours. Just a stone throw away is Potsdam's most pictorial district – das Holländische Viertel (Dutch districts), built in the 18th century by immigrants from Holland in the image of Amsterdam rather than Berlin. The traditional houses are filled with restaurants, tea rooms, vintage, galleries and more.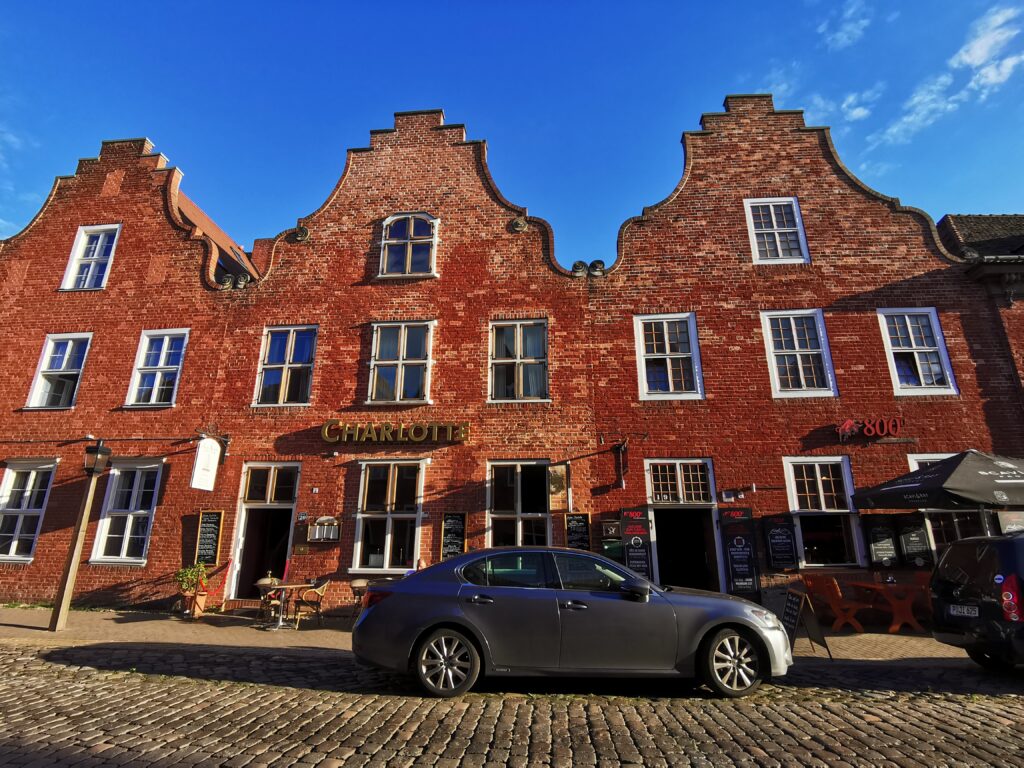 ---
Cecilienhof Palace
Another castle, you would think… Yes but Cecilienhof Palace shaped the fate of Europe. In the former Palace built in the style of an English manor between 1914 and 1917 the Conference of Potsdam took place in 1945. In this opulent castle, where the imperial German family used to live, leaders of the Soviet Union, the United Kingdom and the United States (re)shaped post World War II Europe. Visitors can look at the historical rooms where the conference took place as well as the study rooms where American, British and Soviet delegations stayed. Including the Red Salon that Stalin occupied. Many documents, documentaries and information are shown providing a fascinating memory journey to delve into one of the most important event in the recent history of Europe.
Information: The S Bahn S7 goes direct from Berlin to Potsdam Main Station (including from Westkreuz at ITB fairgrounds station Messe Süd) in 22 minutes. It is also possible to change train at Wannsee Station into regional train R1 direct to Park Sanssouci. Castles are open until 4:30 pm, the park until sunset.