Malaysia warms travellers' souls at ITB Berlin 2023 with hospitality and world class experiences
H.E. Datuk Mohd Zamri bin Mat Zain, Deputy Secretary General (Tourism), Ministry of Tourism, Arts & Culture (MOTAC), talks about the return of Malaysia to the international tourism stage in an exclusive interview

Tourism Malaysia is presenting its new advertising campaign "The Soul of Malaysia" at ITB Berlin 2023.
How has the Malaysian tourism industry performed in 2022?
Since the official re-opening of our borders and lifting of travel-related restrictions in April 2022, the number of tourist arrivals has increased steadily. I am proud that we managed a successful re-start – always keeping in mind the safety of our guests and our employees in the tourism sector
The Langkawi International Travel Bubble from 15 November 2021 to 31 March 2022 helped to restart our tourism industry, generating a total of 10,216 foreign tourists during that period. With the further relaxation of entry requirements and being one of Asia's more hassle-free countries to visit, we finally achieved a total of 10,070,964 tourist arrivals and €6,06 billion in tourist receipts, surpassing our initial target of 9.2 million international tourist arrivals in 2022.
Why should people come to Malaysia ?
Malaysia is a destination for everyone. From infrastructure to transportation to communications to health facilities, our guests are guaranteed one of the best standards throughout Southeast Asia.
Breaking a sweat or soaking under the sun, planning a backpacking journey or luxury travel, exploring Mother Nature or the big city, seeking our theme parks and wellness oasis, Malaysia fulfills all kind of needs regardless of age. So, everyone will get their dream vacation in Malaysia.
What segments of the industry are you promoting and why?
Our key segments include nature and adventure, islands and beaches, our diverse culture, and our delicious local food. We place great emphasis on community-based projects and sustainable travel. What sets Malaysia apart from other destinations is that visitors can experience all these aspects in just one country. We always say that Malaysia unites all of Asia.
Malaysia offers pure diversity: on one hand, imposing mosques, historic temples and modern skyscrapers await in Kuala Lumpur, on the other hand, the traditional way of life of the ethnic groups in the jungle of Borneo. Add our breathtaking beaches, fascinating underwater worlds, one of the oldest rain-forests in the world, Taman Negara, and wild mountain regions – Malaysia is a country full of contrasts and a vibrant melting pot of different cultures. As diverse as the country itself is its warm-hearted population: Malays, Indians, Chinese, and other ethnic groups who live harmoniously together.
Could you tell us more about your new campaign, "The Soul of Malaysia"?
After two years of closed borders, Malaysia is once again open for visitors from around the world, supported by a vibrant new advertising campaign from Tourism Malaysia, "Soul of Malaysia". The video campaign invites our global audience to experience the beauty of our country and shows that our slogan 'Malaysia Truly Asia' still stays strong. Our array of videos visualise the scope of activities, landscapes, and experiences that Malaysia has to offer, while discovering the soul of the country. At the heart of the campaign is a 5-minute-long film, which portrays the idea that the 'soul' never changes. As we age, we grow and change, but we all have one constant – the Soul".
Showcasing from Malaysia's famous blue waters to its golden beaches, ancient rain forests, and adventurous caves, we see life through the cultures from where the country began, to the landscapes they conquered. From the rivers and mountains to the modern world and the metropolis of Kuala Lumpur, we're reminded of the warmth of Malaysian hospitality, of our world-class experiences as well as the flavours and cuisines from our multicultural history and heritage.
How does it feel to meet with the industry face-to-face once again?
We are very happy to finally meet again in person with old and new partners. ITB Berlin is one of our most important events during the year and we feel thrilled that it finally happens again. At our Malaysia Pavilion, visitors can meet over 40 Malaysian partners, including official representatives of the states of Sabah, Terengganu, Selangor, Pahang, and Malacca, the Langkawi Development Authority, local tour operators and representatives of Malaysia's hotels and resorts.
What are you highlighting at ITB Berlin 2023?
We want to welcome visitors back to experience and explore new value-driven and action-packed itineraries of the wide offer of Malaysia including updates on our new tourism destinations. During the COVID-19 pandemic, an array of new hotels was built, among them the Park Royal Langkawi, Mercure Langkawi Pantai Cenang, and One & Only Desaru Coast in the state of Johor.
We are also highlighting more creative rural and community-based tourism packages, that allow travellers to get more personal with locals and experience the authentic Malaysian way of life through the food, culture, festivals, rituals, and people's daily activities. Tourists can for example spend time in a traditional village community learning their traditions and way of life such as at Sarawak Cultural Village. Or experience Mulu National Park's rainforest canopy skywalk, the world's longest tree-based walkway.
Nature lovers will be delighted to witness the many variations of flora and fauna that are to be found on the mountain at different altitudes at Mount Kinabalu, Sabah and explore one of the richest marine habitats in the world in Sipadan Island, Sabah. During ITB, we share the latest news on our nature and eco-adventures tours such as our newly recognized geopark, Gombak-Hulu Langat Geopark in Selangor.
Hall 26 / Stand 115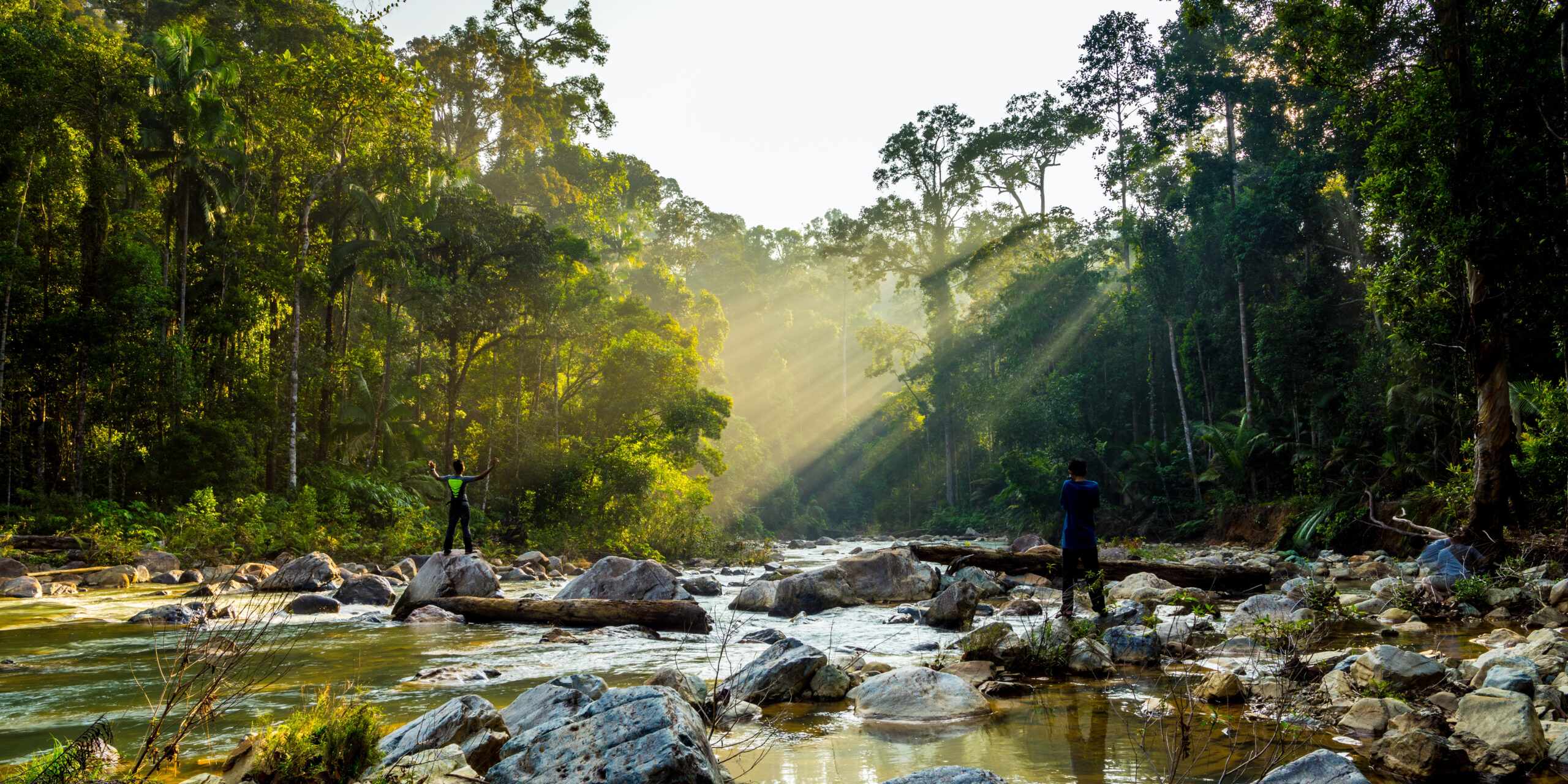 ---
"Through 'The Soul of Malaysia', our country invites everyone who visits to experience what really makes Malaysia Truly Asia" , tells H.E. Datuk Mohd Zamri bin Mat Zain. Curious to discover the new video? Link to "The Soul of Malaysia" is to be found under https://www.youtube.com/watch?v=LKUiQvuzrfA