Jamaica inspires travel industry at ITB Berlin with impressive bounce back
Jamaica's tourism minister Hon. Edmund Bartlett reveals the driving force behind the island's road to recovery in an exclusive interview with ITB Berlin News

The island's record performance is partly due to the vivacious vibe that comes alive and a feeling of adventure, romance and relaxation all at once.
Tourism in Jamaica has been positioned as a catalyst for sustainable and inclusive growth through job creation, public private partnerships (PPPS), wealth creation and community transformation. The country's tourism minister Hon Edmund Bartlett speaks to ITB Berlin about the driving force behind Jamaica's impressive recovery in 2022 and what is next for the exciting Caribbean destination.

What has been the driving force behind Jamaica's impressive bounce back in 2022?
Jamaica's strong recovery has been led by strong public and private sector partnerships. Through these partnerships, the destination as able to quickly develop innovative strategies to reopen the island's borders and continue welcoming visitors safely and seamlessly. Our borders never closed, and this has assisted in driving arrivals and earnings.

What are you presenting at ITB Berlin this year?
We're presenting our current campaign expressed in the layout of the booth along with collateral which tells the deeper story of Jamaica. Not just about all the wonderful places you can go, but all the lessons you can take away. Like how to be more adventurous, how to feel curious, how to be lively, laid-back, romantic. We're positioning Jamaica as a destination that can help us realise our most lovable human potential.
It's an open invitation for the world to come back to being our best selves again. To open our hearts to new experiences, to embrace our differences, and enjoy the little things in life that can have a positive impact while on vacation and long after. Now more than ever, it's time! Come back to the vibe that comes alive… in Jamaica.

How are you investing resources to meet the growing demand for destination Jamaica?
Jamaica remains an attractive destination for investments, and this has helped in the build out of more room stock and expansion of various attractions and destination experiences to meet the growing demands. Investments are also being made in the human capital development of our tourism workers through training and certification to help them to also manage the growing demands of the industry.

What are the main challenges for the Jamaican tourism industry over the coming years?
Like many other tourism dependent countries, Jamaica faces the challenge of the impact of global disruptions like pandemics, hurricanes and other natural disasters, political instability, cybercrime and economic downturns.

Could you tell us about the expansion and diversification of your source markets?
There is currently a big push to engage new source markets like Japan, India and the Middle East to attract even more visitors. We have started marketing activations in some of these regions to have more visibility and promote the destination. Additionally, we are engaging our airline and tour operator partners and representatives in the regions to develop the best strategies to tap into these markets.

How important is sustainability and how are you promoting it?
Sustainability is critical to the industry's survival and so how we treat the environment is very important. We have through our Tourism Enhancement Fund partnered with companies and agencies to support and promote sustainable tourism activities like the creation of fish sanctuaries. Minister of Tourism, Hon Edmund Bartlett has also called for a Resilience Tip which would be a monetary tip visitors would contribute towards sustainable efforts and reducing the impact of their carbon footprints as they travel.

How important is it for the industry to meet face to face and why?
Travel and tourism are all about people coming together and meeting face to face provides deeper experiential experiences needed to create innovative ideas and forge partnerships.
Hall 22 | Stand 103b
---
Mr Bartlett firmly believes that all Jamaicans should benefit from the success of this major economic earner. The politician has become a powerful voice and tireless advocate for global tourism resilience, representing Jamaica regionally and internationally. Recognised for his wide-ranging expertise and accomplishments in both tourism and politics, he has also copped several awards for his years of dedicated service to tourism.

An innovator and a visionary by nature, Mr Bartlett always seeks to add value and create opportunities, whether providing strategic guidance to his portfolio ministry or overseeing the overall development of Jamaica's tourism industry.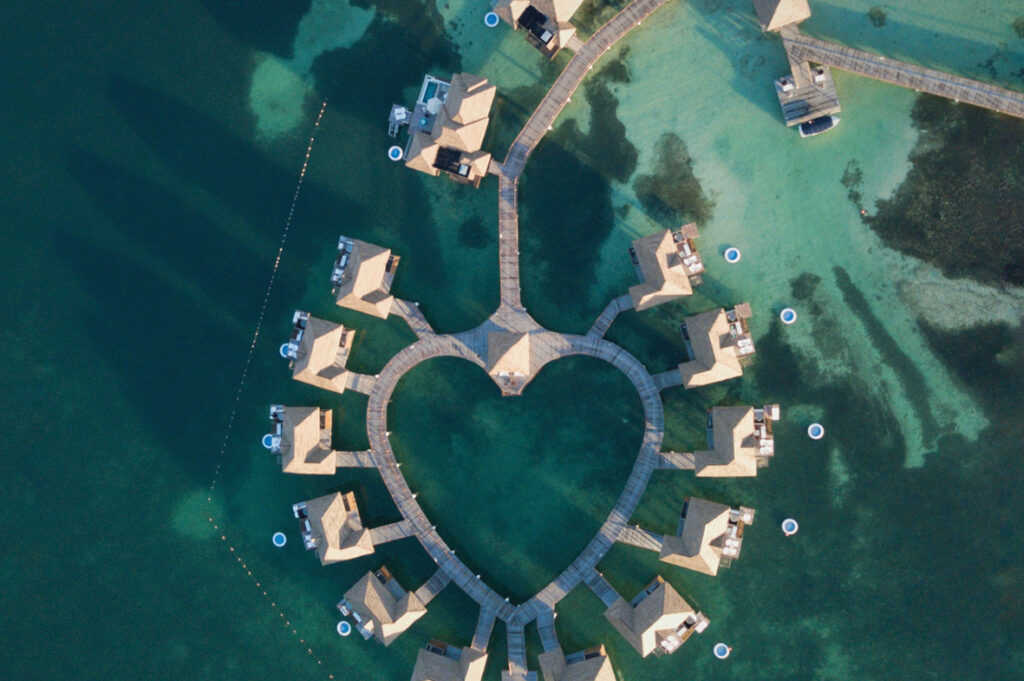 ---
Jamaica's tourism minister graces the stage at ITB Berlin
Don't miss the opportunity to hear first hand about Jamaica's pioneering approach to tourism from the Honourable Edmund Bartlett. The tourism minister is giving a keynote speech at 5.20pm on Thursday at the Green Stage in Hall 3.1. Following approval from the United National last month, February 17 will forever be known as Global Tourism Resilience Day.

Join Mr Bartlett in a toast to celebrate this achievement for the industry as part of ITB Berlin's Sustainable Destination Track. Jamaica is set to share the road to success and deliver Certificates of Appreciation to the travel associations and companies who endorsed this effort a year ago. Preparedness, crisis management planning, sustainability and resilience will be in the forefront of the industry's activities and ensure better outcomes when crises hit.
---
Celebrate Global Tourism Resilience Day approved by the United Nations
Keynote by Hon. Edmund Bartlett
Thursday 9 March 2023
5.20pm – 6.00pm
Location: Hall 3.1 Green Stage