US CARRIERS ANNOUNCE A MASSIVE RETURN TO TRANSATLANTIC ROUTES IN 2022
US carriers are increasing capacities over the transatlantic market to the USA following the lifting of the nation's ban on international travellers.
Delta Air Lines and United Airlines have each announced a massive increase in flights and frequencies. Delta will add six European cities while United will start flying to five new destinations debuting summer 2022. American is also reopening flights from Dallas to Madrid and Paris while launching a new route to Tel Aviv.
The end of the ban on international travellers by the United States is translating into increased passenger demand over the North Atlantic route. US air carriers are responding to the demand by boosting capacities as well as launching new routes over the winter and for the next summer season. The most ambitious increases come from Delta and United.
Delta Air Lines: 90% more capacity in summer 2022 to Europe
Delta Air Lines will drive a significant restoration of service from New York-JFK and Boston, by offering the most flights to Europe. As the largest trans-Atlantic carrier from New York-JFK and Boston, Delta's summer 2022 schedule will jump 90% in additional capacity across the pond, compared with summer 2021.
In total, Delta plans to operate up to 73 daily flights to 25 destinations from 10 US gateway cities. Including Delta's partners Air France, KLM and Virgin Atlantic, customers have even more nonstop options to begin their travels with a total of 21 US cities.
At New York-JFK, Delta will operate up to 29 daily flights to 23 trans-Atlantic destinations in summer 2022. It includes restarting pre-Covid service to the following markets. Prague and Zurich will be served on a daily basis while Brussels, Copenhagen and Edinburgh will have five weekly services. Flights will be launched between February and May. The JFK-Frankfurt flight is also due to resume in December and will be upgraded to a daily frequency over the summer.
Delta will also add extra flights to Amsterdam, London, Milan and Rome – all operating twice daily in summer 2022.
United boosts European services
United Airlines is also boosting its capacities for summer 2022 over the North Atlantic. The carrier is setting a course to destinations not served by any other North American carrier in Amman, Jordan; Ponta Delgada, Azores, Portugal; Bergen, Norway; Palma de Mallorca, Spain and Tenerife, Spain.
Bergen, Palma, Ponta Delgada and Tenerife will be served from Newark/New York while Amman will be linked three times weekly to Washington DC for the first time. United will be the only US carrier flying to Jordan.
United is also adding flights to some of Europe's most iconic cities in anticipation of a resurgence in visitors. Some of these routes were flown prior to the pandemic.
Next spring, the carrier will add daily services from Chicago O'Hare to Milan, from Denver to Munich and from Washington DC to Berlin.
Flights are due to resume from Newark to Nice (April) and Porto (March); from Chicago to Zurich (April); from Denver to Frankfurt and London Heathrow (March); from Washington DC to Lisbon (in summer). The carrier plans to add an additional daily flight from New York / Newark to Dublin and Rome.
Meanwhile, the airline has also announced it is adding five new flights to London Heathrow Airport, including two more flights from New York/Newark, additional trips from both Denver and San Francisco, as well as an all-new direct flight from Boston. The new service is scheduled to begin in March of 2022 and with these additions, United will be the only US carrier to offer nonstop service between seven US business markets and London. This will represent 22 flights per day to the British capital.
American eyes more Dallas Fort Worth-Europe flights
American Airlines already boosted its capacity over the North Atlantic during summer 2021. The airline is now adjusting its network. On December 16, it will resume flights from Dallas Forth Worth (DFW) to both Madrid and Paris-CDG with a daily frequency.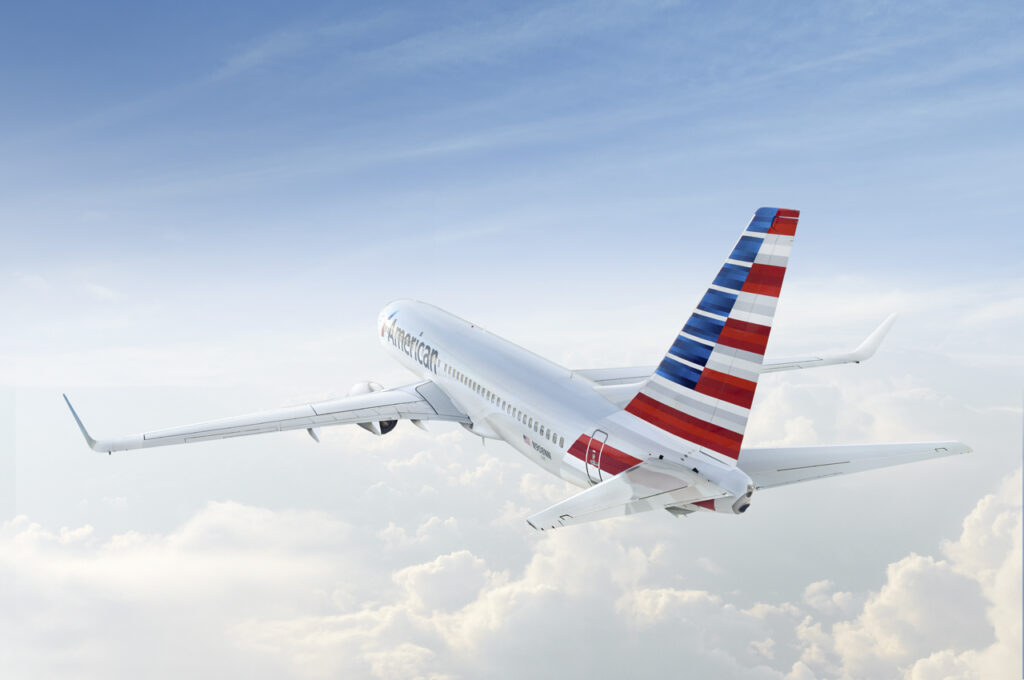 The airline is also planning to launch a new service from DFW to Tel Aviv. Over the summer, the carrier started a new service from New York JFK to Athens.
…