SKY-HIGH AMBITIONS FOR S7 AIRLINES
In the first half of 2021, Russian carrier S7 Airlines reached its pre-pandemic passengers performance, confirming the carrier's full recovery. S7 Airlines continues to concentrate on the improvement of passenger service and even revealed ambitions for expansion, with the launch of a low cost airline.
According to the results of the first six months of 2021, S7 Airlines carried a total of 8.12 million passengers; a number slightly below the total recorded for January-June 2019. Two years ago, S7 Airlines effectively recorded 8.158 million passengers.
June 2021 was characterised by a strong performance. The airline recorded 1.66 million passengers, a number due to a surge of 24% in domestic air travellers. The carrier operates during the summer season to 130 destinations.
"When planning the summer season programme, we emphasised domestic inter-regional flights, especially those to popular tourist destinations such as the Black Sea coast and Kaliningrad. This approach has certainly been justified. Since the beginning of the year, the share of passengers that fly on the airline's domestic flights has only been growing," said S7 Group Strategy Director Grigory Davydov.
A range of new services
To further attract travellers, S7 Airlines have been working on service improvements. With fluctuating sanitary rules in pandemic times, the airline recently launched a new "Full Refund" service for Basic and Standard fares. Thanks to the new offer, it is now possible to get a refund without paying any penalties for tickets purchased in economy class.
The service depends on the destination, fare, and the number of flight segments on the chosen route (in case of flights with connections). The option may be booked at least 24 hours before departure only if purchasing tickets on the airline's website or through the mobile app.
If passengers want to take advantage of the service and get a full refund for their tickets, they have to request a refund at least 24 hours before departure. Without the "Full Refund" service, the Basic fare is fully non-refundable—airport fees and other charges for unused segments of an itinerary will not be refunded—whereas tickets purchased at the Standard fare are eligible for a partial refund for unused flight segments.
S7 Airlines recently also introduced a new option for travellers. Passengers wishing enhanced comfort can now book a new service called "Extra Seat". To make a flight more comfortable, it is possible to purchase an extra seat adjacent to the one booked by the passenger, so that no one will be able to take it. It is convenient, because together with a "double" seat in the cabin, passengers are allowed to take twice as much carry-on luggage and baggage in accordance with the purchased fare.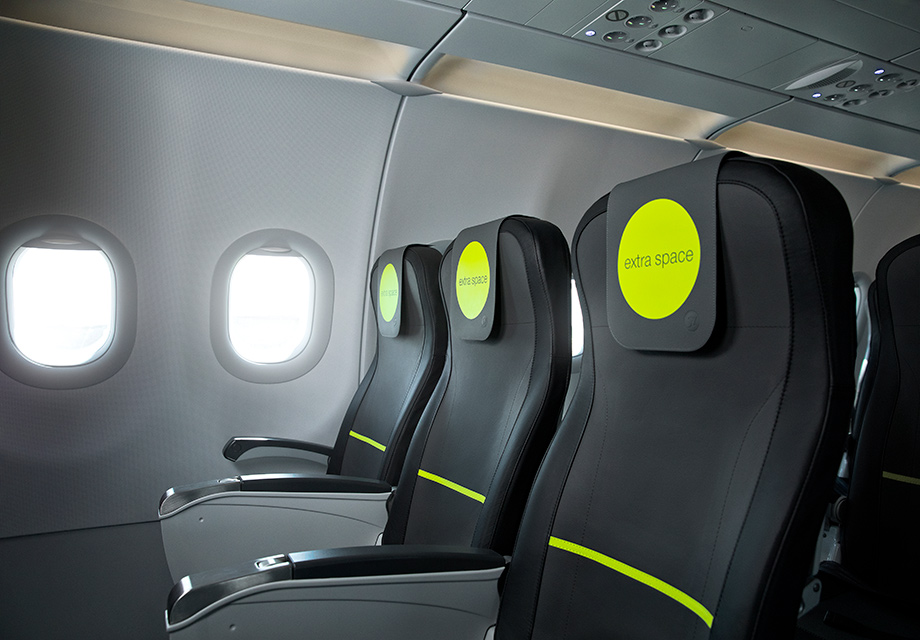 Low-cost affiliate carrier planned for 2022
And finally, as passenger traffic in Russia remains extremely promising – particularly on domestic routes, S7 Group recently announced its plans to create a low-cost affiliate airline. The first flights for the new carrier are scheduled for July 2022.
The airline's fleet will consist entirely of new comfortable Airbus A320neo aircraft. Four aircraft will be integrated in 2022 with delivery of further 6 to 8 aircraft in subsequent years. By 2024, the fleet will comprise over 20 aircraft.
The route network of the new airline will focus primarily on direct cross-regional routes in central Russia avoiding Moscow and St Petersburg which are saturated markets when it comes to the low-cost offering.
"The Ministry of Transport supports the consistent development of the domestic low-cost transportation system. Creating a new low-cost airline will greatly satisfy the population's demand for low-cost flights in Russia," said Vitaly Savelyev, Minister of Transport of the Russian Federation.
This will enable the boosting of regional air transportation as well as to help passengers save time and money on intra-regional flights.