ADP GROUP REDEFINES AIRPORT WAITING AREAS THROUGH ITS NEW HOSPITALITY BRAND EXTIME
Through its new hospitality brand, Extime, ADP Group recently revamped the boarding and waiting area of Terminal 2G at Paris Charles de Gaulle airport.
Terminal 2G is one of many at at Paris-Charles de Gaulle Airport, however, with a relatively small volume of passengers (2.8 million in 2019) via Schengen and domestic flights, it was the ideal opportunity to showcase ADP Group's new hospitality brand, Extime.
After being closed for two years due to the pandemic, Terminal 2G has been given a facelift and transformed, honouring the style of traditional French furniture and decorative arts, under the direction of Dorothée Meilichzon.
The brand is due to reshape the experience inside of an airport to passengers by providing an area where people can relax in a sleek, elegant and over all comfortable atmosphere.
"It was 1,300sq m of experiences to invent, furniture to design, boredom to deceive, conviviality to create, intimacy to preserve, through the dramatisation of a boarding hall," explains Dorothée Meilichzon, founder of CHZON studio.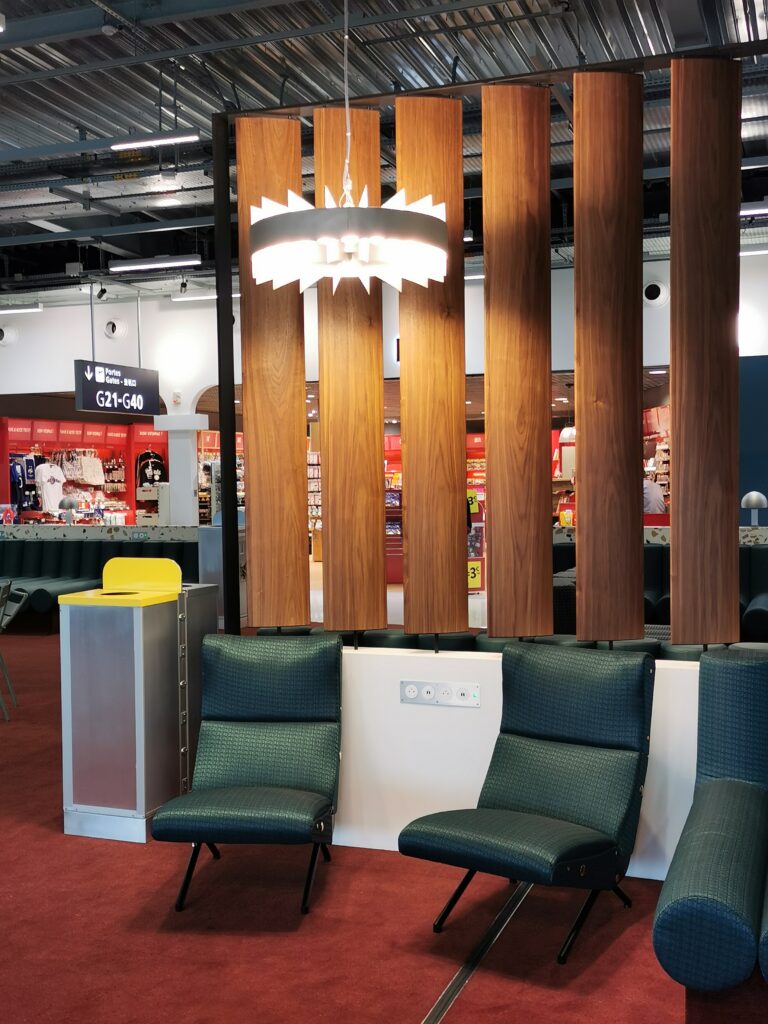 Creating a bridge between the airport and the plane
The new boarding hall in terminal 2G recalls the atmosphere of the 60s and 70s through its furniture. Cocoon-like spaces, a monumental fresco, special armchairs and chairs and even wooden tables reminding of playing tables. Lounge butlers will be available to look after the well-being of passengers and offer a helping hand if required.
To implement eco-friendly design, old airline food trolleys were recycled into dustbins while propellers from old aircraft were transformed into lamps. Fabrics were chosen for their durability and recyclability. Sculptures, evocative of the Centre Pompidou and a fountain inspired by the Luxembourg Garden, provides a very Parisian touch.
Mathieu Daubert, director of ADP's customer group, explains that the group is not stopping there. "The next terminal integrating the Extime concept will be Terminal 1, which is due to reopen in December. Then we should have Orly 4 and the 2E K terminal at CDG. We are also working on a reconfiguration of CDG Terminal 2F. Each one will have its own identity as we are working with different design teams."
Group ADP aims to export the concept to other airports around the world.