GLOBAL TICKET PARTNER W2 BY WORLDTICKET ANNOUNCES RECORD GROWTH AND EXPANSION
W2 by WorldTicket, has announced record growth in 2022 amid plans for global expansion.
The company, which forms part of the 777 Travel Tech group, announced that as of December 15, 2022, it serves a record number of 97 airlines.
W2 by WorldTicket is a provider of global distribution and ticketing solutions for the travel industry, including airlines, travel agents and travel operators. The company says it follows its parent company's vision of giving airlines the opportunity to explore more commercial ventures, as well as bolstering connectivity and enriching passenger and customer service. Among the services provided by W2 is connecting airline partners with more than 100,000 travel agencies, with distribution to over 190 global markets and global distribution systems.
Historic growth for W2 by WorldTicket driven by dynamic travel market
In 2022, W2 by WorldTicket made partnerships with more than 50 airlines. The company's growth has been attributed to a wider travel trend: the expansion of airlines into non-core markets. It is thought that by partnering with forward-facing travel technology companies such as W2, airlines are predicting their own revenue needs and expanding their product portfolio to encompass ticketing and payments. In doing so, airlines would be able to provide payment capabilities to over 190 global markets, W2 claims.
"At a time when travel demand is surging, the more distribution channels and markets an airline can have a presence in, the greater their competitive advantage," said Peer Winter, VP of Distribution at WorldTicket.
"Our solutions give airlines the control and flexibility to expand and capitalise on changing market dynamics. Our growth over the past 24 months is a testament to our value and ability to deliver new revenue paths for airlines."
Another important development for W2 by WorldTicket is the company's partnership with TravelSky Technology Limited, regarded as a leading provider of information technology services to China's air travel and tourism industries. In doing so, W2 has given its airline partners access to the 430+ million tickets that are processed by Travelsky on an annual basis.
W2 by WorldTicket and parent company turn attention to expanding airline network
W2 has said that its airline partners are able to improve revenue quality and optimise load factors. A press release from the company notes that global airline capacity is 14.2% lower than at the same period in 2019, despite month-on-month growth.
This means that airlines could achieve capacity growth by expanding their network, made possible thanks to W2's product offerings and investments in travel technology, along with its parent company, 777 Travel Tech, offering an interconnected portfolio of businesses in the travel industry.
W2 has also said that it aids its airline partners by offering its billing and settlement plan agreements to 190 countries, saving airlines the hassle of forming agreements with credit card issuers in individual countries.
"The conventional process for an airline to list its inventory on a major GDS can take upwards of six months," said Winter.
"Our airline partners have been able to set up distribution and ticketing with us in less than a week, meaning they can be in new markets quickly."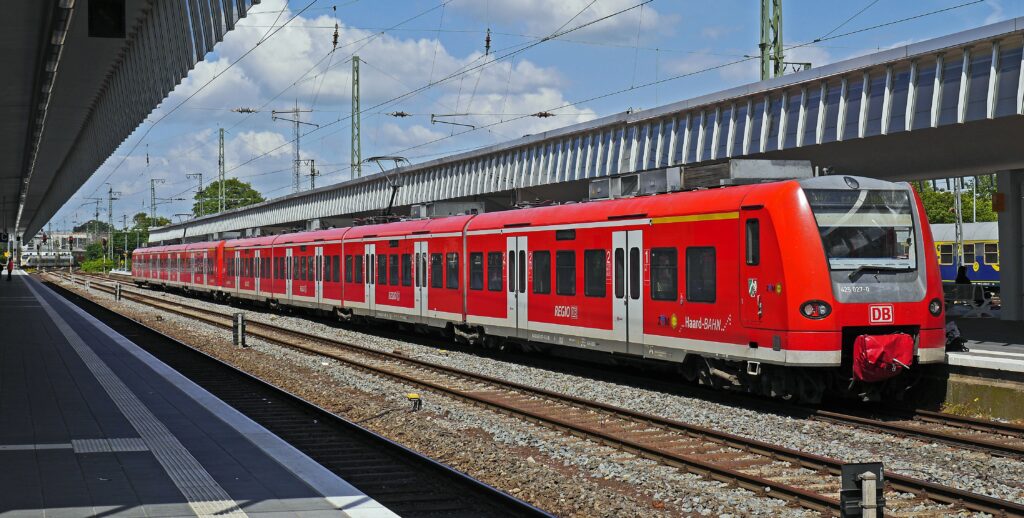 The future of W2 by WorldTicket: "train to your plane"?
W2's partnership with railway company Deutsche Bahn signals the company's future plans to follow the "train to your plane" model. Through Deutsche Bahn's Rail&Fly initiative, over 50 airlines are able to offer customers the option to book a flight and rail ticket on a single itinerary, connecting customers to any airport or train station in Germany, as well as Zurich, Brussels, Vienna and Amsterdam (via rail).
"Our investment in developing solutions for airlines that remove the complexity of doing business in niche and remote markets and give them more control over their distribution, ticketing and revenue processes is resonating with carriers of all sizes as they rethink their traditional expansion approaches and grapple with ongoing cost-reduction and new revenue-generation demands heading into 2023," said Winter.