"TRAVEL INSIGHTS WITH GOOGLE": A TOOL FOR B2B RECOVERY
Google has launched a new tool, Travel Insights with Google, which aims to provide data about consumer demand trends.
Asia is the first continent to test Google's new tool which will successively be extended to the rest of the world over the coming months.
"Travel insights with Google" positions itself as a tool that will enable a "better understanding of the demands and needs of travellers, helping companies or institutions in the world of tourism make the most appropriate decisions".
The objective is important following a year of crisis and a lasting uncertainty in the way the travel industry might bounce back this year. "Travel insights with Google" is conceived as a an easy-to-use tool, built around three analysis products. These products target destinations (DMC or Tourism authorities), hotels and also travel agents. The data will help identify and analyse demand.
The search engine gives free access to any company to its two programmes, "Destination Insights" and "Hotel Insights". These two tools were previously accessible only to Google advertisers looking at attracting clients or expand their customer base. According to Google, by providing a universal access to both programs, this will generate a significant potential. Many small companies did not work with Google to market their products as the service was often considered expensive.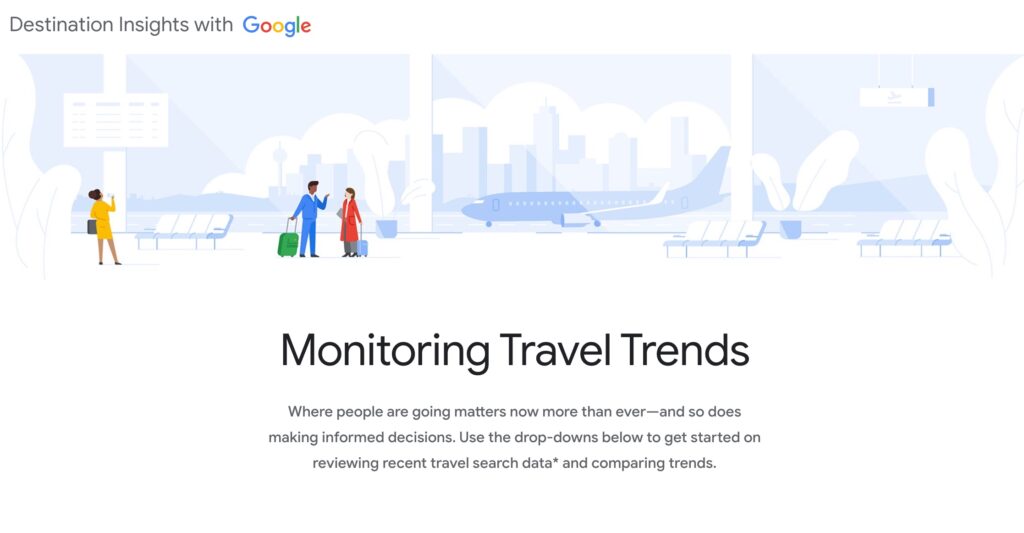 "Destination Insights" is aimed more particularly at tourist offices or company decision-makers. It identifies the outbound markets as well as the most interesting destinations or attractions.
"Hotel Insights" is based on the aggregation of millions of Google hotel searches every day. It thus makes it possible to generate detailed information on the demand for hotel reservations. The Google tool provides hotels of all sizes with answers to better target their marketing as the recovery takes shape.
The third analysis tool is the "Travel Analytics Center". It is however the only one exclusively reserved for companies that sign-on to become Google partners. It also analyses demand through flights or travel demand.
The tool allows companies to combine their own data with Google's data and information. It is based on "Demand Explorer". This Google data tool helps airlines to use the search data to exploit route possibilities.
Asia-Pacific chosen as launch region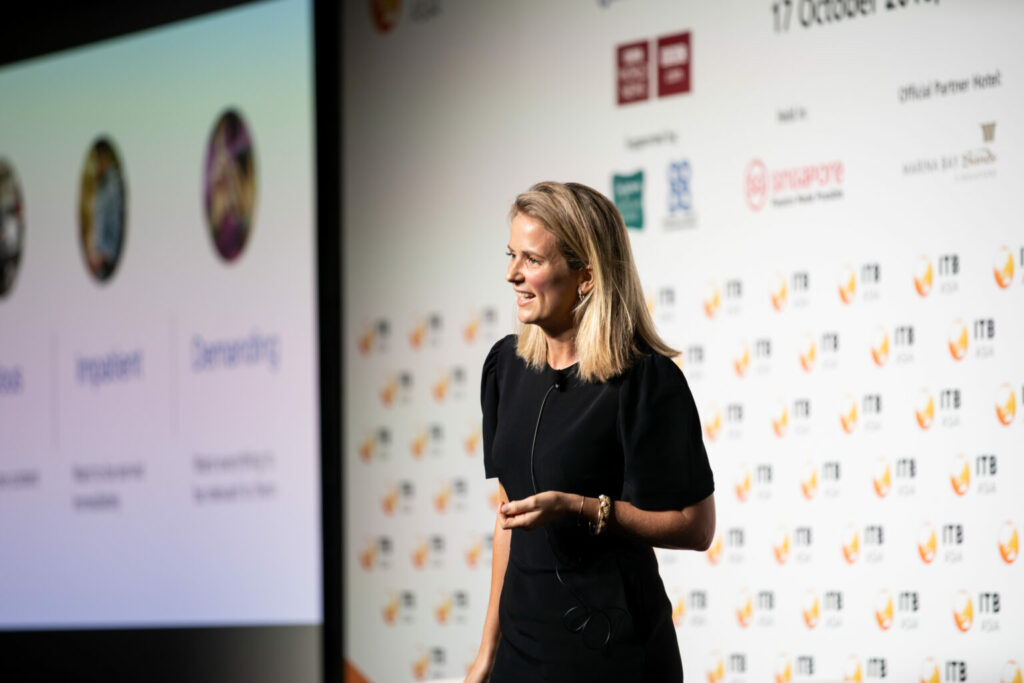 Asia Pacific was selected at the end of last year as the launching point for the new tool. The choice of the region was deliberate as Google expects that travel recovery will move quicker than in other parts of the world. China and some other domestic markets such as New Zealand, Thailand or Vietnam have already seen an upturn in domestic demand for travel. Google believes that 2021 will see the pace of acceleration intensifying.
In early December, Hermione Joye, head of Asia Pacific Travel for Google, acknowledged that "The frustration exists among locals who are no longer able to travel. One in two Asians are willing or very willing to travel now. Proof of this trend is online travel searches, which are at about 50% of their pre-covid level" .
The frustration exists among locals who are no longer able to travel. One in two Asians are willing or very willing to travel now.
Travel Insights with Google already benefits from several government supports in the region. For Wishnutama Kusubandio, who headed Indonesia's Ministry of Tourism until early January, "when it comes to boosting tourism, I believe that digital technologies can be part of the solution" .
Singapore's Minister of National Development, Desmond Lee, hopes that Google tools will provide valuable information on travel aspirations. "This data will help in decision making. And it will enable us to welcome visitors back to our shores".
Google indicates that as demand will pick up again following worldwide vaccination, other continents will be included in the Travel Insights platform.