THE NATURAL ADVENTURE LAUNCHES VIRTUAL TREK IN SUPPORT OF UKRAINE
In support of Ukraine, tour operator The Natural Adventure, is offering its 'Ukraine Carpathians Trek' as a virtual tour at 10% of its standard price, with all proceeds going to humanitarian organisations in Ukraine.
As soon as the company is able to resume the real tour, travellers will also be offered a 10% discount off the base price.
Natural Adventure's Ukrainian Carpathians Discovery walking holiday takes travellers through the Ukrainian Carpathians'. Highlights include three mountain ranges – Gorgany Nature Reserve, Svydovets range, and Chornohora range, which are part of the UNESCO-listed Carpathian Biosphere Reserve.
Ukraine's Carpathians are said to be among the least explored mountains in Europe, offering spectacular views, traditional villages, and the authentic hospitality of the Hutsul people.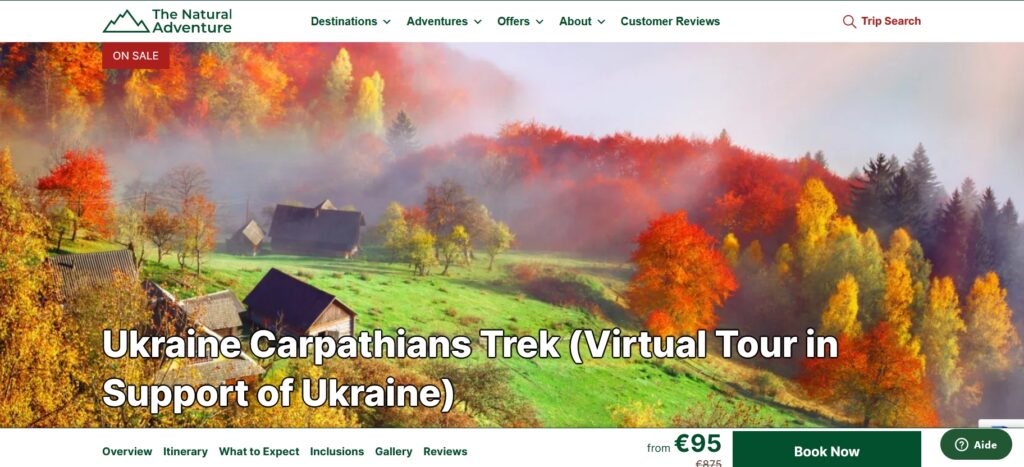 Virtual travellers will get to see the rocky mountaintop of Mt Synyak and the sharp cliffs of Mount Shpytsi. They will get to enjoy the scenic glacial lakes in Svydovets and Chornogora mountain range. The virtual tour will take them on a 'hike' up Mount Hoverla – Ukraine's highest peak (2061 m) – and to see the ruins of the White Elephant Observatory, at the top of Mount Pip Ivan.
The company shared a message of solidarity to Ukraine on its website: "We look forward to being able to take you back to Ukraine soon; We stand with the Ukrainian people and condemn the unjustified invasion of their homeland!"